Guanacaste Real Estate 
Guanacaste real estate is in high demand – let the owners of the TripAdvisor #1 High-End Villa Rental in the World, the Pura Vida House, build you a home in Guanacaste, Costa Rica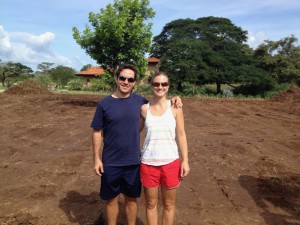 Guanacaste real estate is in high demand – let the owners of the TripAdvisor #1 High-End Villa Rental in the World, Pura Vida House, build you a home in Guanacaste, Costa Rica.
We're Stephanie and Jorge Morera, an American and a Costa Rican that live a pretty awesome life in both Columbus, OH – where Steph is from – and in Hacienda Pinilla Resort in Guanacaste, Costa Rica – Jorge is Costa Rican.  Read our story featured in International Living Magazine HERE
We're extremely grateful for the opportunity we've both created and been given to live the eternal summer – half the year close to each of our respective families.  We have plenty of free time for fun, and we get to do something we both love – hosting guests from around the world at our vacation rental Pura Vida House, and building homes for our guests and others who wish to move, retire or own an income-producing vacation property in Costa Rica and live a life similar to ours.
What we offer:
Local knowledge in Guanacaste and Costa Rica from both an American and a Costa Rican's perspective
25 years' combined experience building homes in Costa Rica
8 years' experience hosting vacationers, Costa Rica investors and retirees
A team of builders, architects and real estate lawyers that we've worked with many times before and consider our friends, who get the job done right
A smile and kind attitude … life's too short to be anything but happy! 🙂
Contact us if you'd like more information on real estate in Costa Rica, or are interested in a property for yourself, or to rent out in Costa Rica:
Phone/Text/Whatsapp: (571) 244-7248
Email:  info@thepuravidahouse.com
SEE VIDEO Featuring Casa Palma, lowest priced Villa for Sale at Hacienda Pinilla, lowest HOA fees