Guanacaste Builders
Guanacaste Builders, specializing in Hacienda Pinilla and the Tamarindo area, with expertise in income producing vacation rentals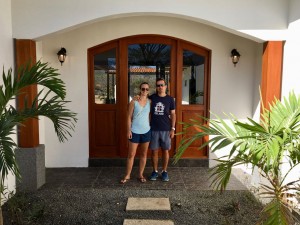 Are you looking for Guanacaste builders to create the house of your dreams in Costa Rica? Please contact us so we can show you the luxury villas that we have built in Hacienda Pinilla Resort in Guanacaste and in Costa Rica's Central Valley.  We would be honored to make your vision come true, so you can be our neighbor and enjoy the lifestyle we have enjoyed for many years now.
Here's our latest creation and house for sale, Casa Palma, a luxury beach villa at Hacienda Pinilla Resort: https://www.thepuravidahouse.com/villa-for-sale-in-hacienda-pinilla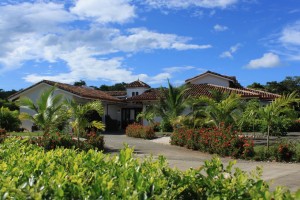 There are many Guanacaste builders, but none have the expertise we offer for vacation rentals in case you decide to also generate income with your new investment. We own and operate the #1 ranked TripAdvisor luxury rental villa in the world, the Pura Vida House, located in the heart of Hacienda Pinilla – www.PuraVidaHouse.com.
Here are the TripAdvisor world rankings featuring Pura Vida House at the top of the list: https://www.tripadvisor.com/TravelersChoice-VacationRentals.
When you purchase one of our villas, we will make sure to give you very good advice for starting a successful vacation rental business, so you can make good income on your recent investment, just like we have!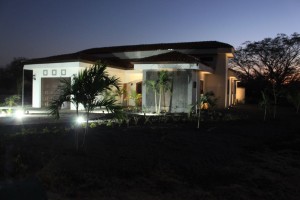 As Guanacaste builders, why have we chosen to specialize in Hacienda Pinilla Resort, and why do we live there ourselves?  Simply because it's the ideal balance of beaches, wildlife nature and amenities.
Hacienda Pinilla has 3 private white sand beaches, 12 world-class restaurants and bars, 30 miles of mountain biking, running and hiking trails, Beach Club (the Hacienda Pinilla Beach Club), JW Marriott Guanacaste, equestrian center, 18 hole championship golf course (the Hacienda Pinilla Golf Course), chapel, mini market, Rythmia Life Advancement Center, and much more. It does not feel like a resort and has lots of animal and plant biodiversity … heaven on Earth!
Your Guanacaste builders: https://www.thepuravidahouse.com/villa-for-sale-in-hacienda-pinilla
Please contact us anytime at 614.600.1904, or info@ThePuraVidaHouse.com!
Pura vida!!
Stephanie and Jorge Morera
Pura Vida House Luxury Beach Villa, Costa Rica and Guanacaste builders
www.PuraVidaHouse.com