Yoga Costa Rica – The Best Yoga Vacation in Guanacaste
If you thinking about a vacation to Costa Rica, then there is no reason why you should leave your lifestyle goals at home. Join us at The Pura Vida House during your visit to ensure you get all that Costa Rica has to offer – beaches, wildlife, volcanoes, hiking, horseback riding, surfing and YOGA!
Whether you have chosen Costa Rica as your destination for your Yoga retreat, or if you just want to get a couple hours of Yoga during your stay here, The Pura Vida House offers you exactly what you are looking for.
Imagine yourself doing yoga and relaxing in tropical paradise, on or overlooking the beach and Pacific Ocean. With our yoga Costa Rica retreats, you will enjoy all the best that Costa Rica and Pura Vida House have to offer including daily yoga, tropical adventures, and plenty of time to relax at Hacienda Pinilla's beautiful white-sand beaches. Our yoga Costa Rica trips include great healthy food, rest and relaxation, exercise, and plenty of fun activities that this coastal nation has to offer.
The on-site chef is able to cook gourmet organic food, and there are several types of yoga classes and yoga retreats offered, a variety of luxurious spa services, and uniquely designed retreat packages/workshops for your body, mind and spirit. Furthermore, our concierge can offer many options to your group for partaking in local tours and excursions to enhance unique experience of visiting Costa Rica. We strive to provide guests with a once in a lifetime experience!
Consider an All-Inclusive Resort in Costa Rica for Your Yoga Vacation
Many families find it exhausting enough planning their weeklong trip and choosing a wide variety of activities to satisfy their party. The last thing visitors want to do is to figure out local accommodations, how they will travel locally, booking individual activities/tours/excursions, and of course, food for everyone!
For these reasons, many travelers opt for an All-Inclusive Resort experience where everything is available as an on-demand service to guests.
The Pura Vida House is among the top of the Costa Rica all-inclusive villas. Known for its quality and white glove service, on-site private chef, and amazing panoramic views, visitors choose to stay at the The Pura Vida House Villa because anything needed or desired can be arranged based on personal preference. One of the most popular features offered as part of the villa rental rate is free concierge services.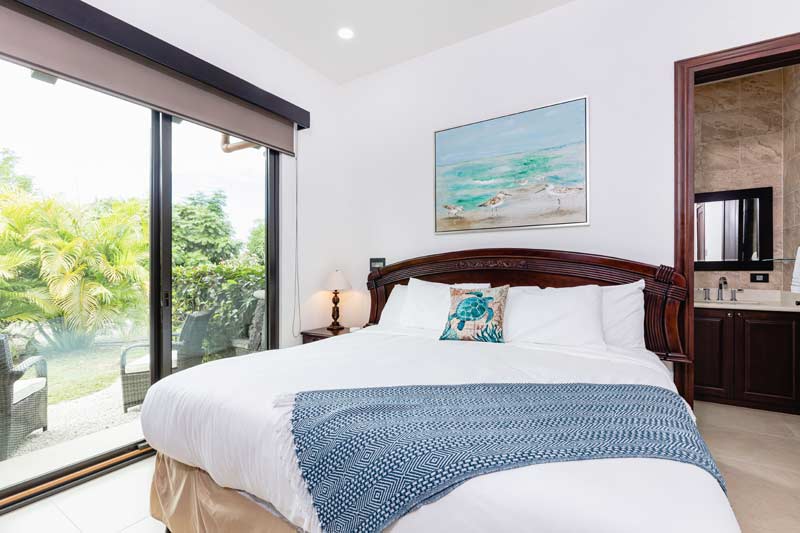 Every guest is given an immediate and open line of communication with The Pura Vida House staff before and throughout the rental period via WhatsApp, SMS text, or a phone call 24 hours per day.
Professional staff members are also on-site to coordinate any excursions or tours, make restaurant suggestions or reservations, schedule airport transfers, villa pick-ups and drop-offs, or anything else needed.
Pura Vida House guests are also granted the additional luxuries available throughout the Hacienda Pinilla resort, just outside of Tamarindo, Guanacaste, Costa Rica. This is provided complimentary with your all-inclusive booking.
Our Yoga Costa Rica Experience Includes:
Professional and passionate instructors

Luxurious studio with panoramic views of the Pacific Ocean, air conditioned and spacious

Small, personalized groups

Our instructors are flexible and will hold class where you want it and when you want it – beach, poolside at the villa; early morning, mid-day or sunset

Aromatherapy

Freshly made organic meals

Meditation

Relax at your choice of 2 full-service Spas before or after your yoga sessions
Are you a yoga instructor? Get in touch with us, we have great opportunities for you and your students!
Pura Vida House is the best and most personalized vacation experience with Costa Rica house rentals in the country. See why we have over 400 5-star reviews! We will help tailor your Costa Rica vacation exactly as you want it!
Yoga is Opportune for People with:
Helps Reduce Stress & Anxiety

Can Reduce Inflammation

Increases Flexibility

Conducive to Better Sleep

Improves Health of Heart and Breathing
Different Styles of Yoga include:
Iyengar – uses props like blocks, chairs and straps to help you move your body into alignment

Ashtanga – many different poses combined with special breathing techniques

Power – a higher intensity routine to build muscle

Bikram – aka hot yoga which includes 26 challenging poses

Hatha – the most common form that combines many basic movements with breathing
Diabetes

High Blood Pressure

High Cholesterol

Heart Disease

Arthritis
Yoga Equipment Essentials:
Yoga Mat

A Towel

Comfortable and Breathable Clothing

Fitness or Yoga-Specific Clothing

Water!

Your Mind, Body and Spirit