Christmastime in Costa Rica is a season of lights, music, merriment, and holy traditions. As a mostly Roman Catholic country, Christmas in Costa Rica is spared a lot of the typical commercialism in lieu of the more sacred principles of the season. And while they may take the midnight mass a bit more seriously than some other parts of the world, they still know how to celebrate "Pura Vida" style!
The Christmas season is a great time to visit Costa Rica. There are light parades, family beach vacations, and plenty of fireworks! Costa Ricans do not even wait until New Year's Eve to set off the fireworks, they may celebrate with a light show on the beach at any time during the Christmas season. Lighting up the season is an important part of their Christmas tradition.
Light Parades
Every big community will have a light parade of its own, beginning with the ultimate light parade that takes place in San Jose every year on the second week of December to kick off the holiday season. Nearby Playas del Coco holds a large light parade as well, with bands traveling from around the country to attend the Festival Navideño.
You will find most houses and businesses will be lit up for Christmas as well. People in Costa Rica will decorate their porches, or ranchos, with strings of lights and have a decorated Christmas tree indoors.
Nativity Scene
While the Christmas tree is a popular way to decorate the Costa Rican home, the centerpiece of any Costa Rican Christmas decorating is the nativity scene, which they call portal or pasito. These elaborate displays can typically be found under the Christmas tree or set up on a table, decorated with local greenery, colorful sand, and surrounded with lights. The star of the show, Baby Jesus, is not added to the portal until Christmas Day.
Churches and towns often have life-sized portals on display for everyone to enjoy.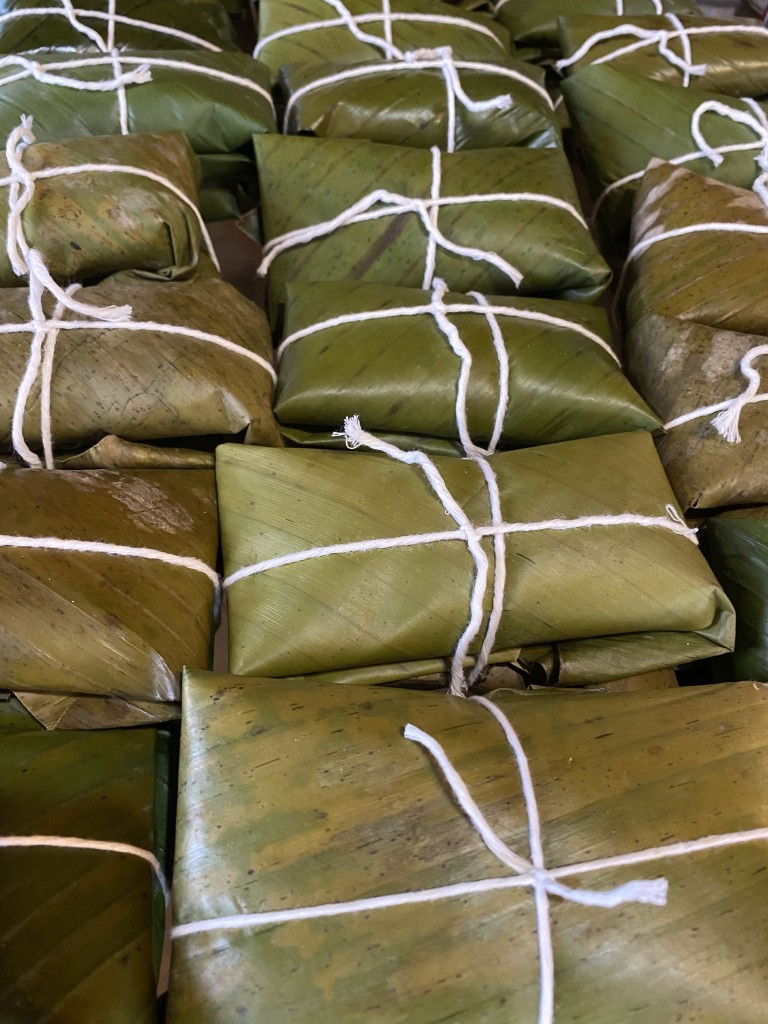 Christmas Eve
While Christmas Day is usually the big event in North America, that is not the case in Costa Rica. It is Christmas Eve that brings the family together for a big sit-down meal, often over a pork roast, or pierna de cerdo. This is also the time to break out the tamales, which are carefully crafted in the weeks leading up to Christmas, often by the hundreds!
The Christmas Eve meal is usually served late in the evening, either before or after attending the Midnight Mass, which they call Misa de Gallo (Mass of the Rooster).
Traditionally, Costa Rican children would leave their shoes out for Niño Dios (Baby Jesus) to fill with gifts, however this Costa Rican tradition is being replaced more and more by stockings and Santa Claus, which they call San Nicolás or Colacho.
Christmas Day is often spent with family at the beach, where they cook up carne asada over travel barbeques or even makeshift grills. While a busy time for the beach, the atmosphere is festive and people are in great spirits as they enjoy their biggest Costa Rica family vacation of the year.
New Years Eve
If your family couldn't get together on Christmas Eve for the traditional pork roast, they will likely be getting together on New Year's Eve, which is another big day for family gatherings in Costa Rica. After sunset, there are big firework displays held at the beach, with an especially big display held at Tamarindo Beach each year.
Costa Rica Family Vacations
Why take a family vacation to Costa Rica during the Christmas season? The holiday season is a great time to travel to Costa Rica for a family vacation. There are events like parades, festivals, and often fiestas held during this time. Fiestas are like rodeos with plenty of food and fun to be had by the whole family. This is also the time when topes (horse parades) take place, with the main event featuring 3,000 horses happening in downtown San Jose on December 26. The rest of the country soon follows suit with their own horse parades and fiestas.
Costa Rica is a great place to get away from the commercialism and consumerism that prevails in much of North America around Christmastime. Picture yourself surrounded by your family in a luxury rental villa, enjoying everything a Costa Rica vacation villa has to offer!
At Pura Vida House, we strive to ensure you have the best family vacation in Costa Rica. Our 24/7 concierge services can hook you up with everything you want out of your stay. Want to take the kids on an epic zipline and white-water rafting experience? You got it. Looking to relax in the hot springs after a volcanic mud bath? No problem. Want to lay on the beach while the kids take surfing lessons? We got you!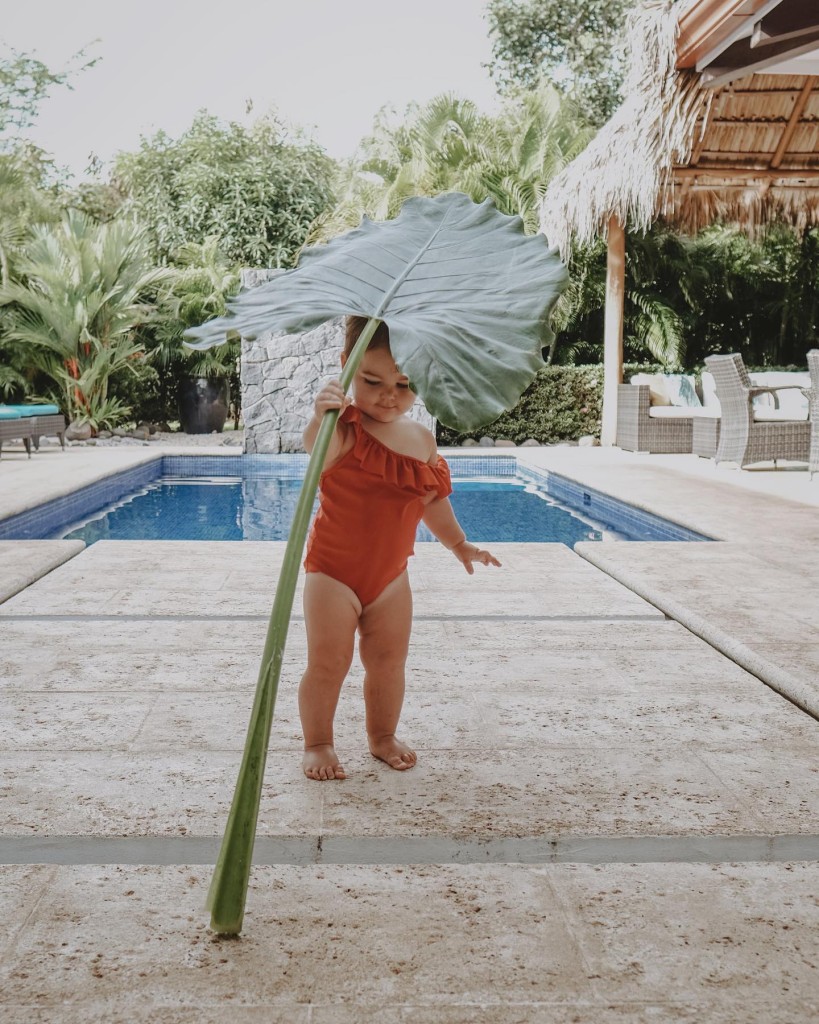 Check out more tours and activities offered at Pura Vida House luxury villas.
There is so much to keep the kids busy and keep you relaxed during your stay at our Costa Rica luxury rental. Pura Vida House is a four or six-bedroom villa with a private chef, cleaning and laundry services, golf carts, mountain bikes, a private pool, covered outdoor dining space, and beautiful and private outdoor showers – talk about a vacation!
Our luxury villas in Costa Rica are located within the private residences of Hacienda Pinilla Resort, where you and your family have complete access to all of the amenities, including trails, tennis and pickleball courts, surfing lessons, horseback rides, an 18-hole golf course, and the Beach Club.
The Beach Club features an ocean-view gym, yoga classes, a restaurant, tiki bars, and a massive infinity pool looking right over the beach. The resort also gives you and your family easy access to three peaceful Costa Rican beaches including Playa Avellanas, Playa Mansita, and Playa Langosta.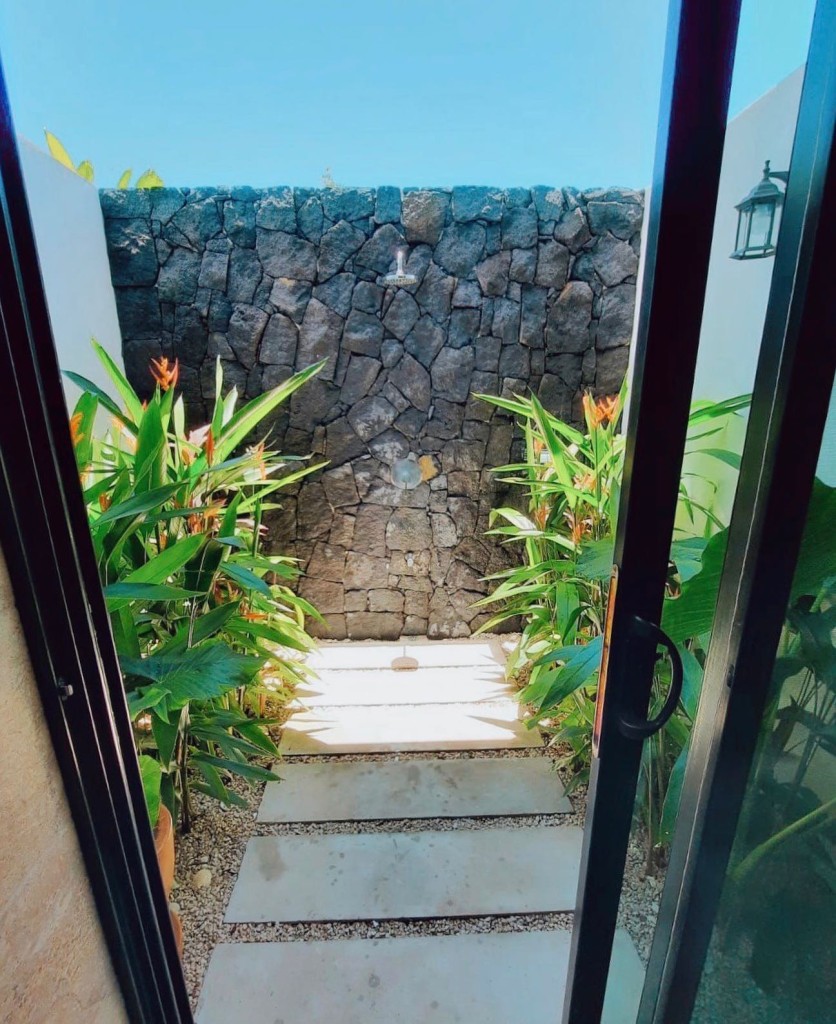 As guests of Pura Vida House, you and your family can even enjoy eight different bars and restaurants at the nearby JW Marriott Guanacaste Resort & Spa.
As one of the top luxury villas in Costa Rica with 24/7 personal concierge services, an on-site private chef, and access to two resorts, your family vacation will be a true getaway for the kids as well as for mom and dad!
If you are considering a Costa Rica family vacation and would like to discuss your plans, please contact us with any questions at (614) 600-1904 or info@thepuravidahouse.com. We can't wait to see you. Happy Holidays!
Blog by: Jennifer LaCharite – Costa Consultants, International