Costa Rica Villa Rentals with a Private Chef in Tamarindo

When looking for Costa Rica villa rentals with a chef in the Tamarindo area, look no further than Pura Vida House – we provide the best-priced gourmet meals available by any chef in the area
As travelers look to extend what is left of the fleeting 2020 Summer season, many are choosing Costa Rica, located in Central America, as their getaway destination of choice due to the attractive climate conditions and a wide variety of activities and attractions available for visitors to enjoy. There are unlimited options for fun and adventure in Costa Rica with a mountain range between the Caribbean coast in the East and the Pacific coast in the West.
Nature enthusiasts can find many tropical rainforests with its ever active and colorful wildlife, and partake in zip lining and hiking along endless miles of scenic trails. Those that would rather be in the water will enjoy the many beautiful beaches and popular dive resorts available to visitors. Surfers are commonly seen riding the waves, while those that are looking for something more low-key and intimate may choose to charter a boat and enjoy some deep-sea fishing or snorkeling.
At The Pura Vida House, we understand that our guests are focused on enjoying the many beautiful moments being made with their friends and family while in Costa Rica. To provide the best customer experience possible the Pura Vida House offers full service dining, food and beverage services available for booking and reservation. To do so, this Costa Rica villa rental comes with Chef and Bartender services aimed at providing healthy and high-quality meals at an affordable price with a variety of options including Costa Rica's most popular local dishes!
Pura Vida House is the only private villa inside Hacienda Pinilla Resort that has an in-house international cook. Options for service are throughout the day for breakfast, lunch and dinner. Guests can choose from one of many meal packages, which only require a 1-day notice to give adequate preparation time for the chef to accommodate accordingly.
Amazing Meals Available at The Pura Vida House include:
Spanish Paella
Fish or Shredded Beef Tacos
Rice & Shrimp
Brazilian Pot Pie or Moroccan Chicken
Costa Rican "Casados" (rice, beans, salad, sweet plantains, choice of meat)
Guests are requested to please note any food allergies or special requests that the Chef can adhere to so all guests can enjoy something specifically made for them. The Pura Vida House cooking staff maintains strict standards on cleanliness and proper food preparation practices using the freshest local ingredients for the best quality product output. Using the healthiest ingredients serves to create the tastiest meals for Pura Vida House guests!
Visitors can choose from one of a few vacation packages available by The Pura Vida House. For example, the Tennis and Pickle Ball packages include Food (2 meals per day) and non-alcoholic beverages.
Standard vacation packages do not include alcoholic beverages; however, should guests request alcohol to be included as part of a package, the price will be adjusted accordingly. Staff members require at least 1-day notice with a list provided of alcoholic items to be purchased as per guest-request. Should the exact items not be available, staff members will recommend alternatives items that may be appropriate instead.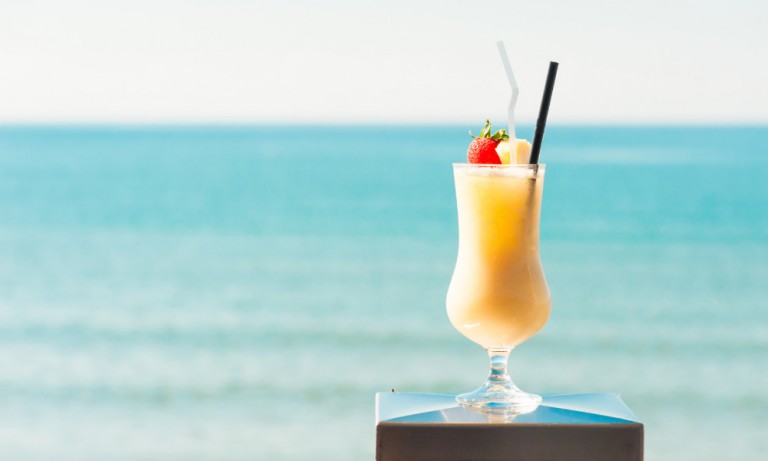 If guests would prefer having Bartender services instead of self-service, The Pura Vida House can meet such requests as well. Please inquire for costs. Additionally, guests themselves may purchase alcohol within the Hacienda Pinilla Resort.
Being one of the few Costa Rica villa rentals with a chef, the Pura Vida House also has a full in-house service menu of tours and excursions to select from. Guests will also have the support of in-house drivers/vans and local guides that are able to provide immediate and reliable knowledge of local area events and activities worth checking out.
Visitors can explore the nation with tours from San Jose, Aljuela, or Guanacaste that span out across the country with many fun activities to do. On the Caribbean side of the country, travelers can find Tortuguero National Park, which is full of crocodiles, monkeys, many bird species, and other wildlife animals.
There are tours to numerous volcanoes found across the country. The dormant and lake-filled Arenal Volcano is a popular site for many to visit, as some even try their hand at stand-up paddleboarding here!
Other options also include traveling into the rainforest and trying a zip line ride. White water rafting on one of the many rivers or horseback riding to some of the many waterfalls is popular among groups looking for some relaxing and exciting experiences.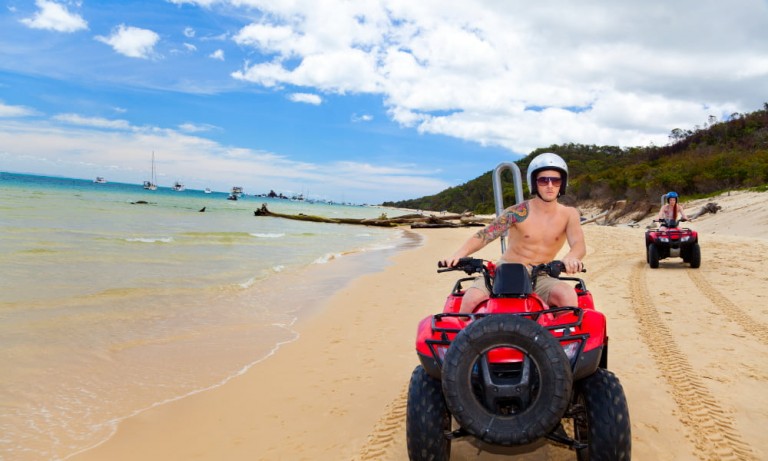 Popular Activities Available near The Pura Vida House include:

The Lost Canyon Adventure in Arenal
ATV Tour Mountain & Beach from Tamarindo Beach
The Hanging Bridges in Arenal & Monteverde for a birds-eye view of wildlife
National Theater of Costa Rica in the city's Catedral district
The Manuel Antonio National Park
Pacuare River Whitewater Rafting
Vida Aventura Park in Guanacaste
Irazu Volcano and Cartago
Lankester Botanical Garden Tours Outside of Cartago
While exploring and enjoying the many outdoor activities, guests of the Pura Vida House will have full access and open communication with on-site staff via text, WhatsApp, or phone call. This allows for the simplest yet most effective way for Pura Vida staff to stay in touch with guests to best service their requests and needs quickly, including booking the in-house chef to cook at the villa, scheduling an excursion, or simply coordinating nearby activities/ reservations on behalf of the guest.
Guests have full access to 24/7 concierge services as part of all stays at Pura Vida House!
It would be an honor to host you and your family sometime soon in "Pura Vida" land, come visit us soon, we are waiting for you!
Warmest Regards from the Golden Coast!
-Mani & Sindy