People often ask, "do Costa Ricans really say Pura Vida?" The simple answer is YES! Particularly along the coast, you will hear Costa Ricans using their signature phrase. It can mean a lot of things but the simple answer is, life is too short to be anything but happy!
The History of Pura Vida in Costa Rica
The most common explanation of the origin of the phrase comes from a Mexican movie called "¡Pura Vida!", that was directed by Gilberto Martínez Solares. The movie reached Costa Rican audiences in 1956. In the movie, Pura Vida is a phrase used by the main character who remains optimistic, despite all the unfortunate circumstances that seem to surround him. Although it took some time to catch on, the phrase Pura Vida was being commonly used in Costa Rica by the 1970s. It remains an intrinsic part of the culture to this day.
The Meaning of Pura Vida in Costa Rica
Literally translated into English, the term Pura Vida means Pure Life. Costa Ricans, or ticos as they are affectionately called, will describe Pura Vida more as a lifestyle than any literal translation. It is more of a feeling, or an attitude, that means you look at things in a positive way.
Pura Vida is also a feeling of gratitude for life. Costa Rica has been named one of the happiest countries on earth according to the Happy Planet Index (HPI). The index, which has been published four times since 2006, measures the wellbeing and longevity of a population and sets the results against each country's ecological footprint. Costa Rica has topped the charts three times out of four. Why? Well, their country's slogan may have something to do with it. The attitude surrounding Pura Vida means that those who take on the lifestyle worry less then those who do not embrace the values of Pura Vida. They live with gratitude and don't take life for granted.
Pura Vida is like the Carpe Diem of Costa Rica – seize the day! It's about living in the moment, and not getting bogged down by things you can't control. This attitude will take you a long way in Costa Rica, which is known to force you to slow down, whether it's due to a traffic jam caused by a herd of cows on the road, or standing in line at the bank, Costa Rica does things at its own pace, which is often referred to as "tico time". Things may not always run on-time, but the people who live their life with a sense of Pura Vida won't let it get them down. They take things in stride.
Pura Vida can even be about nature, which Costa Rica is bursting with! Having 5 percent of the earth's biodiversity within a country that only contains 0.03 percent of the earth's land mass forces Costa Ricans to live in harmony with the nature that surrounds them. Pura Vida means coexisting with nature, near the beach, near the jungle and forest. It is the feeling of swimming under a waterfall, and hiking a volcano. It's the essence of life bubbling up and growing all around you, which it truly does in the rainy season from April to December. You can go to sleep one night and find a new plant growing in the morning – its unbelievable until you see it with your own eyes!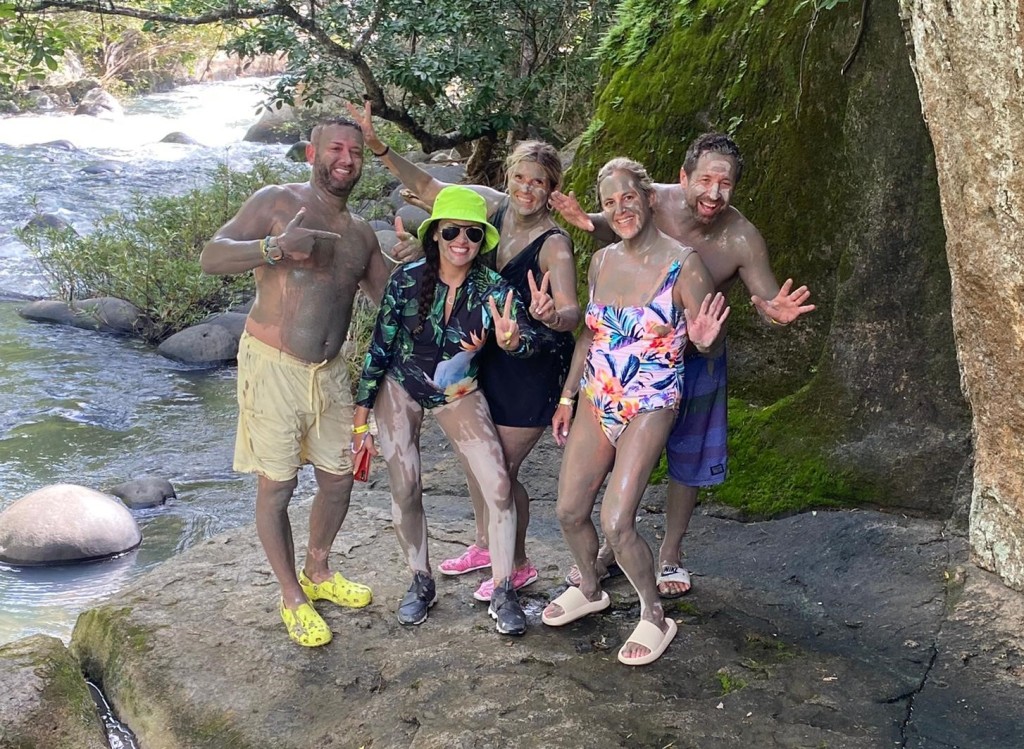 Using the Phrase Pura Vida in Costa Rica
Pronounced "poo-ra vee-da", you will find that the term Pura Vida can replace many other phrases in Costa Rica:
Thank you – Pura Vida
You're welcome – Pura Vida
Hello – Pura Vida
Goodbye – Pura Vida
I am good – Pura Vida
Everything is fine – Pura Vida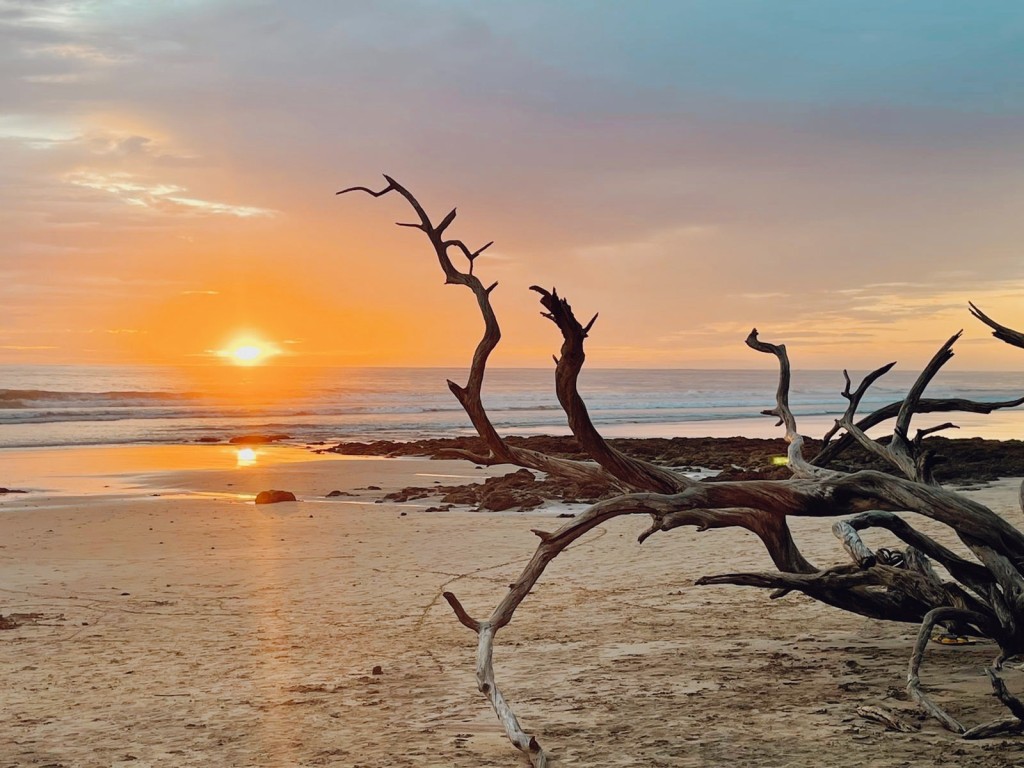 Absorb the Feeling at Pura Vida House
Pura Vida House is one of the top all inclusive vacation rentals in Costa Rica. Our custom-built and luxurious four or six bedroom villa is located within Hacienda Pinilla, Costa Rica's most prestigious beach resort, near the lively town of Tamarindo.
We are the only Hacienda Pinilla villa that offers complimentary and unlimited access to the luxurious Hacienda Pinilla Beach Club. With a 5-star restaurant, tiki bar, ocean-side infinity pool, spa, gym, yoga studio, adventure center, beach volleyball, and mini soccer field.
Pura Vida House is also the only Hacienda Pinilla rental serviced by a top international chef. You will enjoy a fusion of typical Costa Rican meals and popular international dishes, all made with fresh and local ingredients.
With tropical outdoor showers, and ample outdoor space, including a private pool and grill/patio/outdoor dining space, you can truly enjoy the tropical weather in comfort and style! During your stay with us you will experience not only luxury, but tranquility, and find that our all inclusive vacation rental will be the most memorable part of your trip!
Our 24-hour concierge services allow you to truly relax and enjoy your vacation. Meals prepared by our private chef, childcare, in-house massages – anything to help you slow down and enjoy the moment will allow you to experience the feeling of Pura Vida during your stay. We will also book tours for you, so you can truly experience Pura Vida outside the walls of the villa. From enjoying the beauty of the rugged coastline, to taking in the sunset on the Pacific Ocean aboard a catamaran, to zip-lining through the jungle canopy, to scuba diving nearby Las Catalinas Islands, to hiking volcanos and dipping into natural hot springs, no other all inclusive vacation rental will give you an entirely personalized experience in Costa Rica.
Learn more about a stay at Pura Vida House and absorb the feeling of Pura Vida!
Although many people use the phrase Pura Vida, you won't truly know what it feels like until you've been to Costa Rica. It's an attitude, a feeling, and a way of life. Come experience the true meaning of Pura Vida for yourself.
Guests of Pura Vida House are in an ideal location for experiencing the feeling of Pura Vida, with access to three tranquil beaches, and 4,500 acres of unspoiled, tropical dry forest full of wildlife. Life is too short to be anything but happy, so Book your stay now! Please contact us with any questions you have if you are considering visiting Tamarindo Beach Costa Rica. We are available at (614) 600-1904 or info@thepuravidahouse.com. We look forward to hearing from you soon.
Blog by: Jennifer LaCharite – Costa Consultants, International