Having a destination wedding in Costa Rica is like a built-in vacation for you and your guests, especially if you stay at an all-inclusive vacation rental like Pura Vida House. Our ideal location and our 24-hour concierge service is always available to help you and your guests make the most out of your stay in Costa Rica. Afterall, you don't want to worry about a bunch of little details on your big day!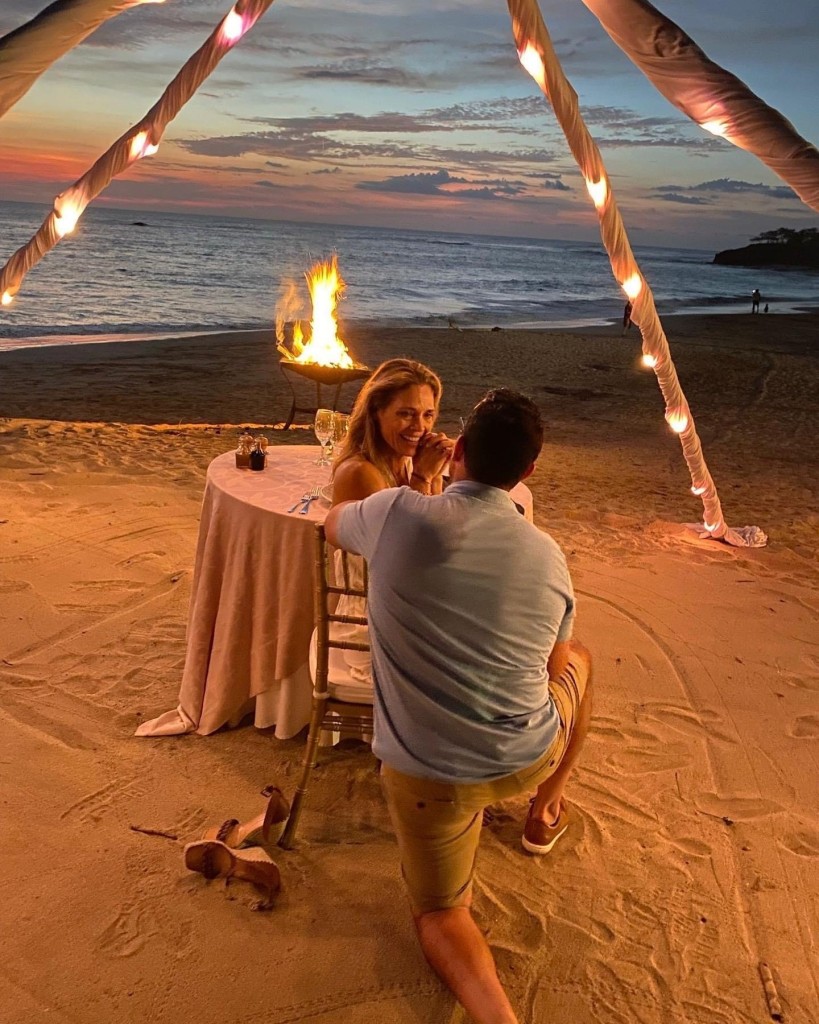 Our Concierge Services Help You Relax on Your Big Day
Personal concierge services like those offered at Pura Vida House give our guests a turnkey and stress-free vacation experience. We offer our guests a true vacation, free from the stress of figuring out every last detail in a foreign place.
You will feel pampered right from the start of your destination wedding in Costa Rica when you stay at Pura Vida House, with our private airport transportation waiting for you when you arrive. Our private driver is bi-lingual and very knowledgeable about the area and Costa Rica in general. The airport transfer also includes a stop at a local store to pick up any food or drinks (or anything you forgot) that you need for your immediate stay.
You can't be worried about what everyone is eating on the days leading up to your wedding! Our local, on-site chef can plan your meals and give you and your guests a true taste of Costa Rica. Whether you want a private chef for a casual family meal, or your wedding rehearsal dinner party, you'll find that our chef has the versatility to adapt the menu to various desires, dietary restrictions, and allergies. This personal concierge service is always a highlight with our guests who love to sample the local cuisine in a home-like atmosphere, giving them a true taste of experiential travel.
We know you want your guests to have fun, as well as enjoy your destination wedding in Costa Rica. Whether they want relaxation, adventure, or just a day exploring the nearby beach towns, we provide personal concierge services that can help coordinate and setup a variety of excursions and activities for your and your guests. There's ziplining through the tropical forest, ATV tours along the beaches, sunset catamaran cruises, hot springs and mud baths at a nearby volcano, and so much more to give you and your wedding guests a truly memorable experience.
Check out nearby tours and activities at Pura Vida House.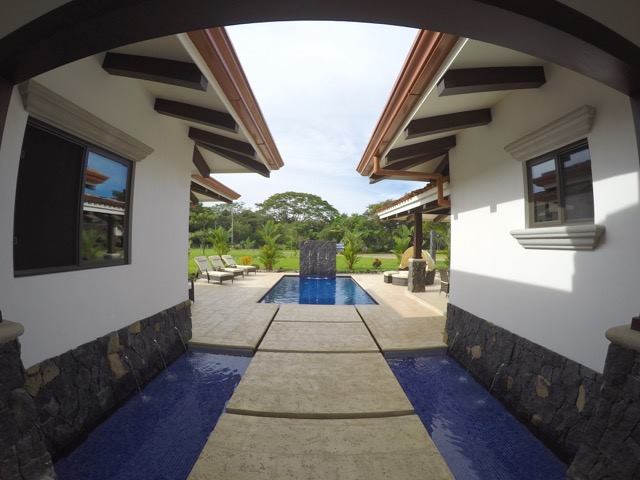 Stay at Our All-Inclusive Vacation Rental in Costa Rica
Located in the exclusive neighborhood of Hacienda Pinilla Resort, our four-bedroom luxury villa rental includes the option to also rent the two-bedroom casita located directly across from the private pool. Two bedrooms in the villa have a king-sized bed, which can be split into two twins if need be. The other two bedrooms have two double beds each. Each bedroom has its own private bathroom. In the casita, there are also two bedrooms with king sized beds, each of which can be split into two twins, and private bathrooms. All-in-all this luxury Costa Rican rental villa sleeps up to seventeen people, so you can have the family all in one place.
Our luxury Costa Rican rental villa is ideal for your destination wedding in Costa Rica, with a fully equipped kitchen, terrace and outdoor dining space, barbecue, private pool, and large living room, it's big enough to host an intimate wedding right on site! Housekeeping and laundry service is provided once per week, use of our two mountain bikes, and full access to the gated community and Hacienda Pinilla Resort facilities is all included.
Nearby Locations for a Picture-Perfect Destination Wedding in Costa Rica
The surrounding Hacienda Pinilla Resort offers a few beautiful choices for guests seeking a destination wedding in Costa Rica. Their diverse venues all offer a natural setting that is the perfect backdrop for your dream destination wedding, whether you want an intimate chapel service, or a casual service barefoot on the beach!
The feel of ocean breezes and the sound of crashing waves will thrill your guests with a beachfront wedding at the exclusive Hacienda Pinilla Beach Club. Delight your guests with the setting and cuisine of the Beach Club, located along tranquil Avellanas Beach. You can rent the entire Beach Club as a full venue rental for your wedding, or you can choose to rent portions of it to accommodate the size of your celebration.
If you are dreaming of a wedding overlooking the sunset in a more secluded location, Las Palapas in Hacienda Pinilla is the perfect place for you and your guests. Two palm-thatched ranchos that overlook the ocean with a large garden area will accommodate your wedding no matter how many guests attend. Overlooking the Pacific Ocean, your sunset ceremony will delight the senses and set the tone for your sacred day.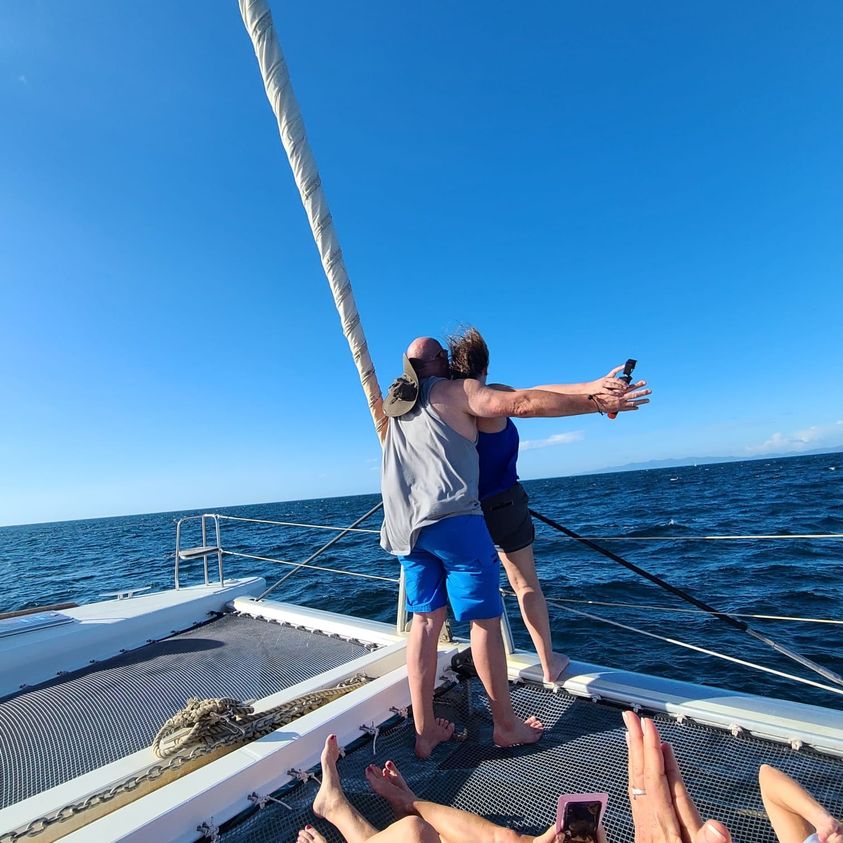 The resort's cozy and peaceful chapel is another sacred location for your wedding ceremony. The elegant colonial style chapel has no permanent religious symbols or fixtures, and guests are free to decorate it however they prefer.
Another extraordinary location that is very popular for hosting breathtaking weddings can be found nearby. Castillo de Lilo sits 2,300 feet above Flamingo Beach, where your wedding guests will have the best view of its white sand beaches and clear blue waters. This castle-like setting high up in the mountains will make the bride feel like a true princess for the day, when she meets up with her prince overlooking the mighty ocean and their jungle kingdom below. Castillo de Lilo offers customized wedding packages that include everything from hair and makeup, to food, to music, to finding your officiant. Transportation between Hacienda Pinilla and the castle is included.
Planning a destination wedding in Costa Rica can be challenging, but with the help of our all-inclusive vacation rentals and 24/7 personal concierge services, we know staying at Pura Vida House will be the right choice for you and your guests.
Let us help you tailor your destination wedding in Costa Rica exactly as you want it. Contact us with any questions at (614) 600-1904 or info@thepuravidahouse.com.
Blog by: Jennifer LaCharite – Costa Consultants, International