One of the best ways to choose accommodations for your next vacation is to read the reviews. You can peruse all of the websites and social media accounts you want but the details you won't see often come from the reviews themselves. So if you are considering staying at our luxury villas in Costa Rica, check out what some of our past guests have to say about everything from a simple friend's trip to a destination pickleball camp in Costa Rica.
Tripadvisor Reviews for Pura Vida House
Nise wrote a review Dec 2021:
Absolutely Amazing!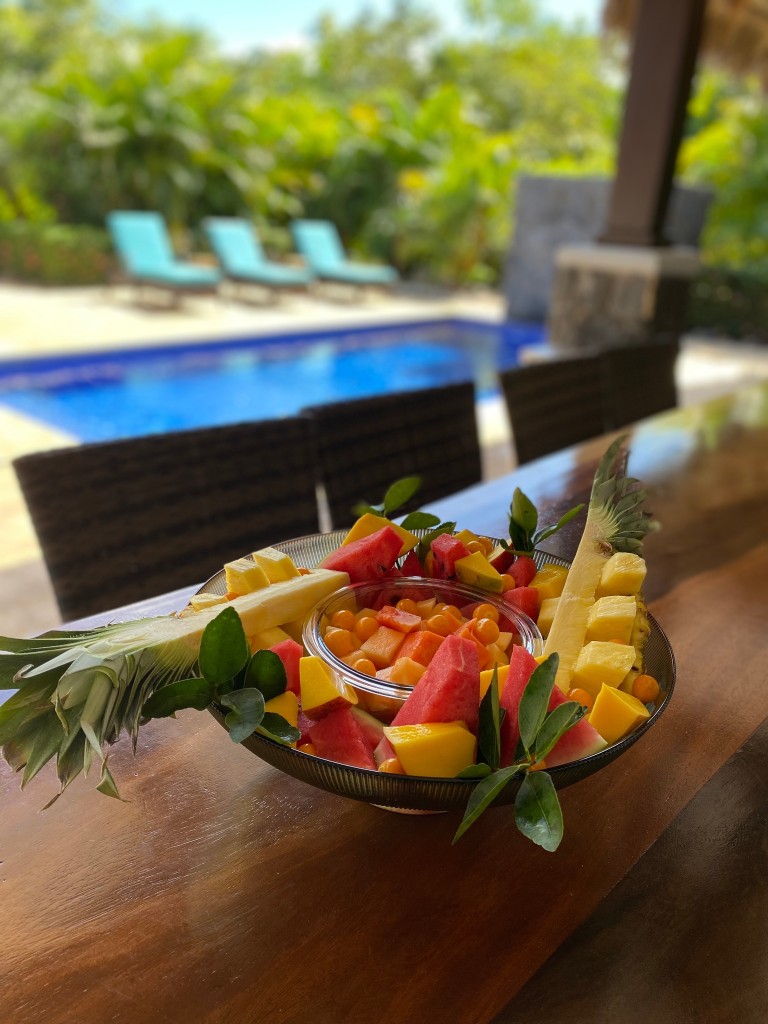 "Mani and Sindy did an amazing job of taking care of me and my friends on our visit to Costa Rica. They provided good wholesome, healthy yet delicious meals. The staff was very sweet and service oriented. The excursions provided were second to none. Transportation to and from was clean and friendly. The houses were very well kept, and clean and had all of the conveniences of home. I would highly recommend the Pura Vida House for a visit to Costa Rica!"
If you are considering a friend's trip to Costa Rica you will be amazed by the options at Pura Vida House. When it comes to planning a good friend's trip in Costa Rica, it's all about the details. Where to stay, what to do, and how to get there should be your top priorities. With our 24-hour concierge services, all you need to do is get yourself to Costa Rica– we will figure out the rest! We will send a private shuttle to the Guanacaste International Airport in Liberia to pick you up and take you back when your trip is over. This is just one less concern for you and your friends.
Our concierge can arrange private in-house massages, yoga classes at the villa, childcare if you decided to bring the kids, and private chef services. The meals provided by our private chef can be catered to the needs of your group – even the picky eaters! You will get a chance to sample not only international cuisine but traditional Costa Rican-style food during your friend's trip in Costa Rica. We know everyone in the group will appreciate the fresh Costa Rican coffee and fruits served each morning!
Catherine O wrote a review Mar 2021:
Pickleball Camp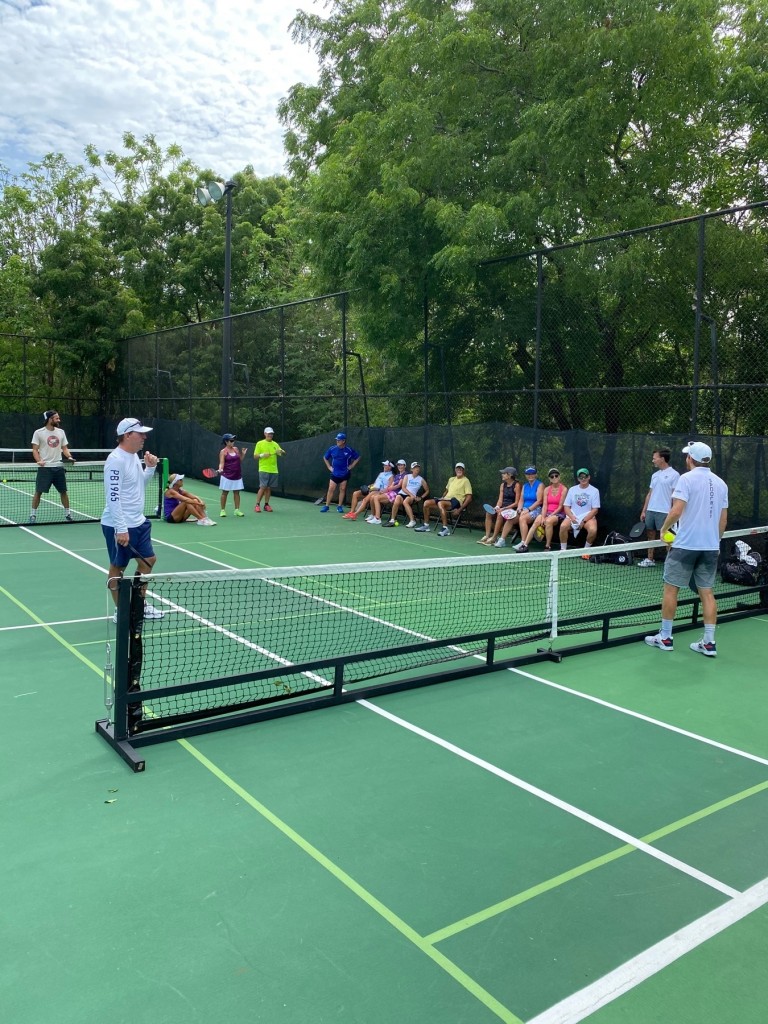 "We absolutely loved our stay at Pura Vida House!!! Mani and Sindy are bright spirits who arrange a fabulous vacation: pickleball instruction on the new courts; excursions to waterfalls, ziplining, and rafting; cozy and delicious breakfast & dinners poolside prepared by a fantastic chef; evening sunset walks on the beach beside the lovely beach club. I can't say enough about Pura Vida House and the hosts, Mani & Sindy. We will definitely visit again. Comfortable, luxurious, easy, relaxing, and inviting!"
One of the most popular choices for a friend's trip in Costa Rica is a tennis or pickleball vacation package built just for you and your group. You will be playing tennis or pickleball at Hacienda Pinilla's private courts, just a short golf cart drive from our luxury rental villas. Our destination tennis and pickleball camps in Costa Rica feature two-hour daily lessons with the resort pro, drills, and socials, or four hours of open play.
We help our guests choose the best tours and trips for their family or friend's trip in Costa Rica. Whether you want to enjoy a relaxing sunset cruise aboard a luxury catamaran or have an adventure ziplining, rock climbing, and white water rafting at the foot of a volcano, we can arrange it with our personalized concierge services.
Check out more reviews of Pura Vida House from past guests
Helen M wrote a review Feb 2021:
AMAZING, fabulous villa with gorgeous pool with spacious rooms, super comfy beds, and excellent location!
"One of the most amazing trips of my life! Mani/Sindy took care of everything from the delicious meals prepared by Sindy's Mom. The 3 golf carts enabled our group of 9 women to do what each group wanted each day. The excursions and transportation were always on time and very comfortable van for those bumpy CR roadways. The rooms are spacious and the beds extremely comfortable! What about those outdoor showers? The pool is the perfect temp and we enjoyed a morning of yoga instruction poolside. The beach club is definitely the place to go with lounge chairs, infinity pool, and a nice walk down the beach to Lola's for some ceviche and fresh tuna. The food/drinks at the beach club are so fresh and delicious so we just kept going back! I really could go on and on about this gorgeous property which has the best location and a quick golf cart ride to play tennis or pickleball. The pros are amazing! The Marriott is around the corner where we had an absolute amazing dinner. You get the theme here…book it now…Pura Vida House is THE BEST! We've already booked our trip to return in 2021!!"
For many of your favorite moments during your stay, you won't even have to leave the property. Our luxury villas in Costa Rica have a fully equipped kitchen, barbecue, terrace with outdoor dining space, private pool, and an ensuite for each of our six bedrooms – two with a tropical outdoor shower! You also have access to three golf carts and four mountain bikes for getting around the vast Hacienda Pinilla property.
Guests at Pura Vida House also have unlimited access to The Beach Club at Hacienda Pinilla included in their stay. A highlight of your friend's trip in Costa Rica will surely be hopping aboard the golf carts, heading to the Beach Club, and enjoying cocktails poolside and dinner at the top-notch restaurant. From the Beach Club, you can easily access three beautiful Costa Rican beaches – Playa Langosta, Playa Avellanas, and Playa Mansita. You and your group can ride horses along the beach, surf, and go snorkeling – all on-site!
If you are considering a stay at our luxury villas in Costa Rica and would like to discuss your plans, please contact us with any questions you may have at (614) 600-1904 or info@thepuravidahouse.com. We look forward to hearing from you soon!
Blog by: Jennifer LaCharite – Costa Consultants, International