How to Rent a House in Costa Rica
If you're looking to rent a house in Costa Rica, Pura Vida House is a great option for affordable luxury on the Gold Coast of Guanacaste.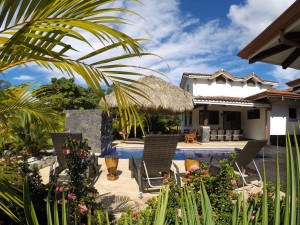 If you're looking to rent a house in Costa Rica, Pura Vida House is a great option for affordable luxury on the Golden Coast of Guanacaste. We are located in Hacienda Pinilla Beach and Golf resort, with all of the rugged nature that Costa Rica is known for, and all of the luxury amenities that will make your vacation incredible.
We know how important vacations are, and know that all some people want to do on a vacation is to relax, others want total adrenaline, and most want something in between.  That's why we have you covered with all the logistics and details needed to have an unforgettable tropical vacation in Costa Rica!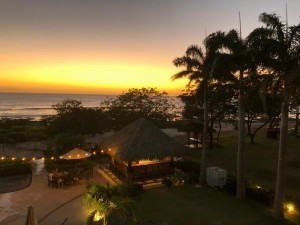 Anything from chef prepared meals, golf cart rentals, tours and excursions ranging from surfing, sailing, scuba, mountain biking and zip lines, to wildlife tours, national parks and  animal rescue centers (that include drop-off and pick-up from our villa), restaurant reservations, suggestions on fun local spots, local festivals and rodeos, surf breaks, snorkeling spots, etc., we got you covered.  Our bilingual team of drivers, birders, guides and naturalists are amazing, very personable and reliable.  We've worked with the same team for 7 years now and know that they will treat you like family :-)
There are also lots of fun activities steps away from our villa at Hacienda Pinilla Resort. The resort itself has 3 private white-sand beaches, Hacienda Pinilla Beach Club, golf course, lighted tennis and pickleball courts, 12 restaurants and bars, 30 miles of mountain biking, running and hiking trails, mini market, chapel, JW Marriott Guanacaste, and more!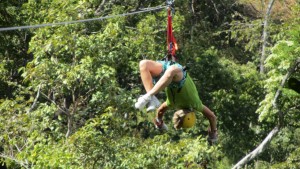 The resort has lots of world class amenities, but the most important aspect of Hacienda Pinilla is that it does not feel like a resort, it feels like a nature preserve with lots of plant and animal biodiversity, which is the reason why you came to Costa Rica in the first place – to experience nature at its best! It's common to see and hear howler monkeys, iguanas, deer, anteaters, parrots and parakeets, and more.  A magical experience surrounding you!
As part of all our rentals, 24/7 concierge services are included, that means you're always a text away from anything you need! And never have to worry about figuring out travel arrangements in-country on your own
Book your dream vacation today! Group options available!
Rent a house in Costa Rica with us, and we'll do everything we can to make sure your vacation is memorable … we'd be honored to host you!
Mani & Sindy