Wellness retreats in Costa Rica are becoming more and more popular these days, with physical and mental health very much on people's minds. While there are many options opening up for special diets, detox and cleanses, yoga and meditation, we think spending your healthy vacation at Pura Vida House can help you tick all the boxes with the security, luxury, and privacy offered at our vacation villa in the exclusive Hacienda Pinilla Resort.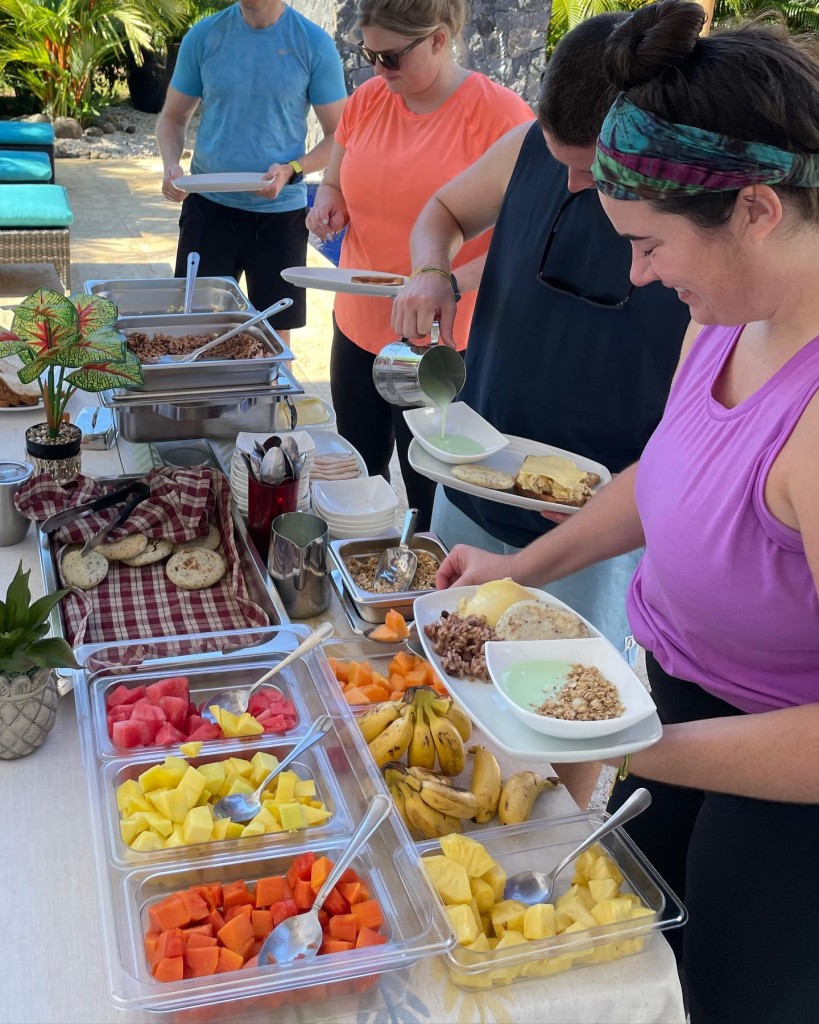 Why Our Luxury Villa is Ideal for Your Wellness Retreat Costa Rica
Your healthy vacation starts at Pura Vida House, where our guests have access to our on-site, international private chef to prepare their meals. Fresh fruit and more for breakfast, smoothies, vegan and vegetarian options, whatever healthy options or dietary restrictions you desire can be yours for the asking.
Our luxury villa features Raw Botanicals organic, Costa Rican made shampoo, soap and conditioner to give guests a spa sensation, while contributing to their healthy vacation ideals. The villa even has a tropical outdoor shower to really give you those wellness retreat Costa Rica vibes!
Best of all, at Pura Vida House, our 24/7 concierge service allows our guests to completely customize their stay. We can organize any type of tour or service you have been dreaming of for your wellness retreat in Costa Rica, such as a visit to a refreshing waterfall in the forest, a cruise along the Pacific Ocean at sunset, or even a soak in natural hot springs at the foot of a volcano. Every guest is given an immediate and open line of communication with The Pura Vida House staff before and throughout the rental period via WhatsApp, SMS text, or a phone call 24 hours per day. Professional staff members are also on-site to coordinate any excursions or tours, make restaurant suggestions or reservations, schedule airport transfers, villa pick-ups and drop-offs, or anything else needed.
Check out our Luxury Costa Rican Villa Rental
Our villa can accommodate up to 17 guests for larger groups seeking an all-inclusive wellness retreat or you can keep the group small for a more intimate retreat setting. Our wellness retreats in Costa Rica are just one of seven vacation packages we offer to our guests, including family and friends, pickleball, tennis, golf/fishing, milestone birthdays, anniversaries, and corporate retreats.
Our guests also love the included golf cart rental in their exclusive vacation packages. It's a great and fun way to get around the resort and explore the nature and see wildlife in the area.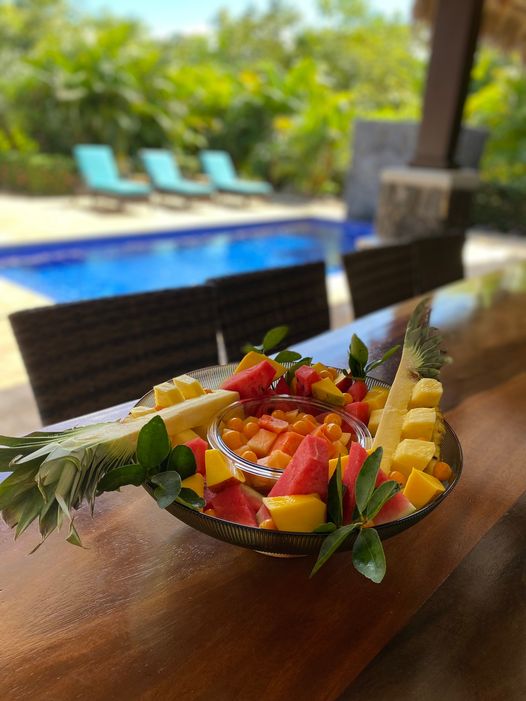 What the Hacienda Pinilla Resort and Beach Club Offer
All our guests have full access to the many wonderful amenities available at the Hacienda Pinilla Beach and Golf Resort. Activities like tennis, golf, pickleball, surfing, mountain biking, and easy access to three miles of pristine coastline at Avellanas, Langosta, and Mansita beaches are all included. Not to mention access to the eight restaurants and spa services at the JW Marriott Guanacaste Resort and Spa. These special add-ons will give your private wellness retreat all the exercise, nature, and relaxation you and your group could possibly want.
Pura Vida House is the only property within Hacienda Pinilla Beach and Golf Resort that provides unlimited free access to the Beach Club. The Beach Club offers a grand oceanfront infinity pool, restaurant, two bars, a kid's playground area, volleyball/soccer field, and private beach access to Avellanas beach. The Beach Club also features an ocean front gym. You can enjoy a full workout at the Hacienda Pinilla Beachfront Fitness Center as you gaze upon the sunset or sunrise over the crashing waves. The fitness center also offers a variety of classes and personal training options, and features cardio equipment, weights, benches, balls, and other top-of-the-line equipment.
Exclusive Surf and Yoga Retreat Costa Rica
A popular trend is surf and yoga retreats in Costa Rica. That's why we provide special vacation packages at Pura Vida House for those interested in this healthy vacation option. Our yoga vacation experience includes professional and passionate instructors, a luxurious air conditioned studio with panoramic views of the Pacific Ocean, meditation sessions, aromatherapy, and freshly made organic meals. You can even choose to have your yoga classes at the villa or the beach!
Read more about our yoga Costa Rica experience.
With exclusive access to all of the amenities offered by Hacienda Pinilla Resort, our guests can easily access some of the best surf spots in all of Guanacaste. Experienced surfers will swoon over the private access to Avellenas Beach and its famous "Little Hawaii" surf break, which is a right point break with big waves! Four other nearby surf spots directly in front of the resort makes Pura Vida House an ideal location for your surf retreat in Costa Rica. Surf instructors are available for those new to the sport and wanting to take some lessons. There are also various surf equipment rental options such as short and long boards, boogies, and soft-tops, as well as everything you need for your surf retreat available on-site. All of these options make Pura Vida House a perfect location for your surf and yoga retreat in Costa Rica.
Don't forget to relax at your choice of two on-site, full-service spas before or after your yoga and surfing sessions. Aching for a deep tissue massage? We can book that for you!
Other Options for your Wellness Retreat Vacation
Another thing that makes Pura Vida House in an ideal location for your wellness retreat in Costa Rica is its proximity to a world class healer. Located within the gated community of Hacienda Pinilla is the well-respected naturopath Dr. Kim Ok Gwan. Known as Dr. Kim to his many clients, this master of traditional Chinese medicine uses nutrition, acupuncture, and other healing modalities to help clients, who come from all over the world for his services. Using his own unique healing formula derived from multiple areas of study, Dr. Kim strives to help his clients heal their own bodies of chronic pain and illness.
If you are considering staying at Pura Vida House in Hacienda Pinilla Resort and would like to discuss your plans, please contact us with any questions at (614) 600-1904 or info@thepuravidahouse.com. We look forward to hearing from you soon!
Blog by: Jennifer LaCharite – Costa Consultants, International