Whether you are coming to Costa Rica having never surfed a day in your life or as a grizzled shredder, there are several options for surfing at all levels near our all-inclusive vacation rentals at Pura Vida House. In fact, both the best places to learn to surf and some of the most infamous surfing spots in the world are just a short trip away.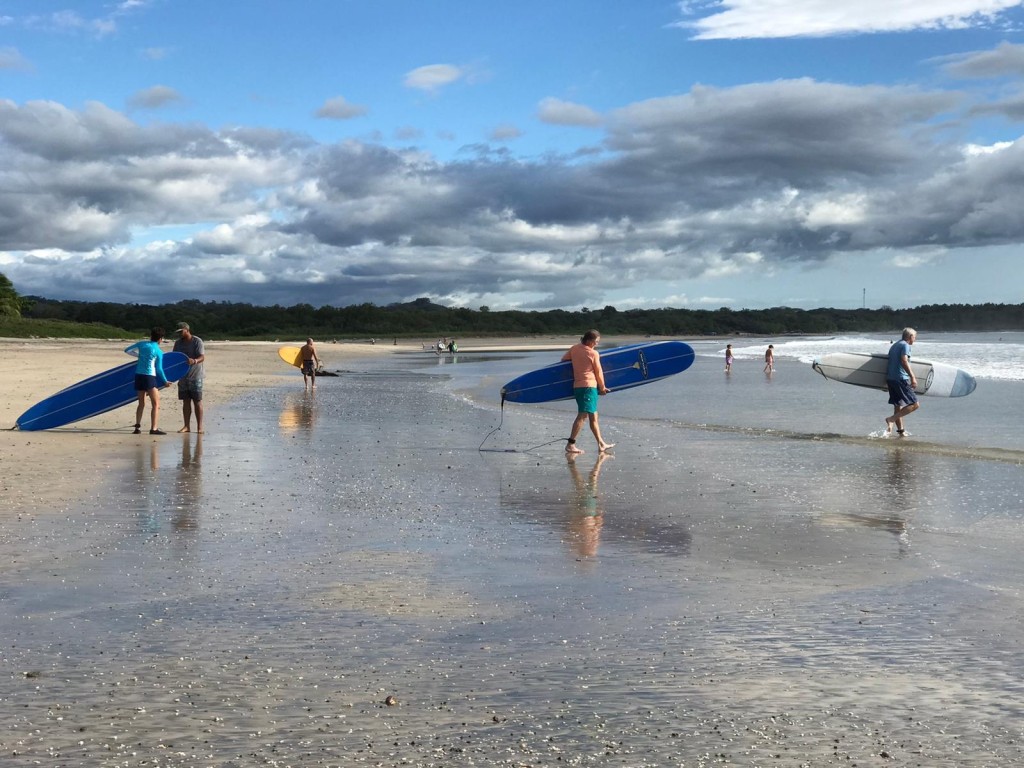 Tamarindo Beach Costa Rica
You won't have to go far to be at one of the best beaches in the world for learning how to surf. A quick Google search shows Tamarindo beach Costa Rica in the top ten places to learn how to surf worldwide. That's because Tamarindo surf breaks are ideal for the beginner surfer. Tamarindo beach features mellow waves with a soft landing, and you don't have to do a lot of paddling to reach these beginner waves, making it ideal for your first time out on the board. Tamarindo is the most popular of the Liberia beaches, meaning beaches close to the Liberia International Airport, and it is very close to Hacienda Pinilla, where Pura Vida House resides. We even offer shuttle services for you and your guests to reach this funky nearby surf town! You'll find plenty of options for surf instructors, shops, and board rentals in Tamarindo. There's even several dining options after your surf lessons, from fancy beachfront dining at Pangas (our favorite!), to vegan and vegetarian options, to Costa Rican fare.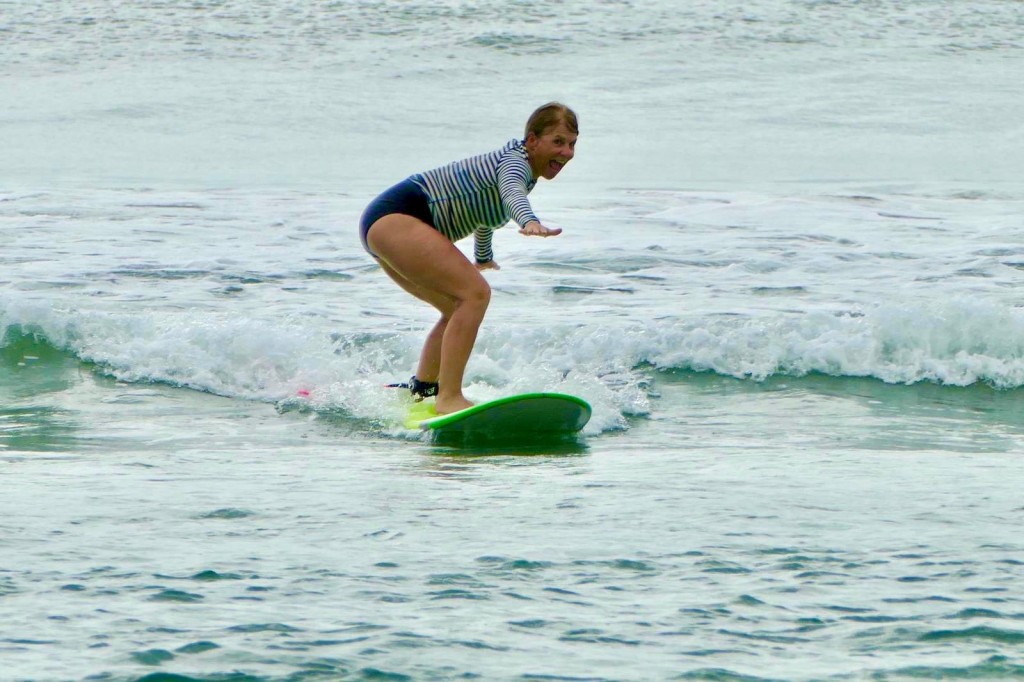 Avellanas Beach Costa Rica
As a guest of Pura Vida House, you have full access to the Beach Club at Hacienda Pinilla, which is located right along Avellanas Beach. Whether you're dining at the club, or taking a dip in the 160-foot lagoon style infinity swimming pool, Avellanas Beach is the stunning view you're taking in. This beach also features a well-known surf break called Little Hawaii. Known for its powerful waves that break over the reef, this spot is directly in front of the beach access for Hacienda Pinilla. These big swells shape nicely during low tide, but watch out for the shallow reef! This surf break is for the more advanced surfer. There is, however, a beginner surf break along Avellanas Beach as well. Beginner surfers who stick to the south side of the public parking lot, or "el parquet", have good luck with the swells, providing they go out of calm days. After your surf, you'll want to stop for a smoothie or lunch at Lola's Beachfront Restaurant, or throw back a cold cerveza (beer) or two like a real tico (local) surfer!
Check out all the amenities available at the Hacienda Pinilla Resort and Beach Club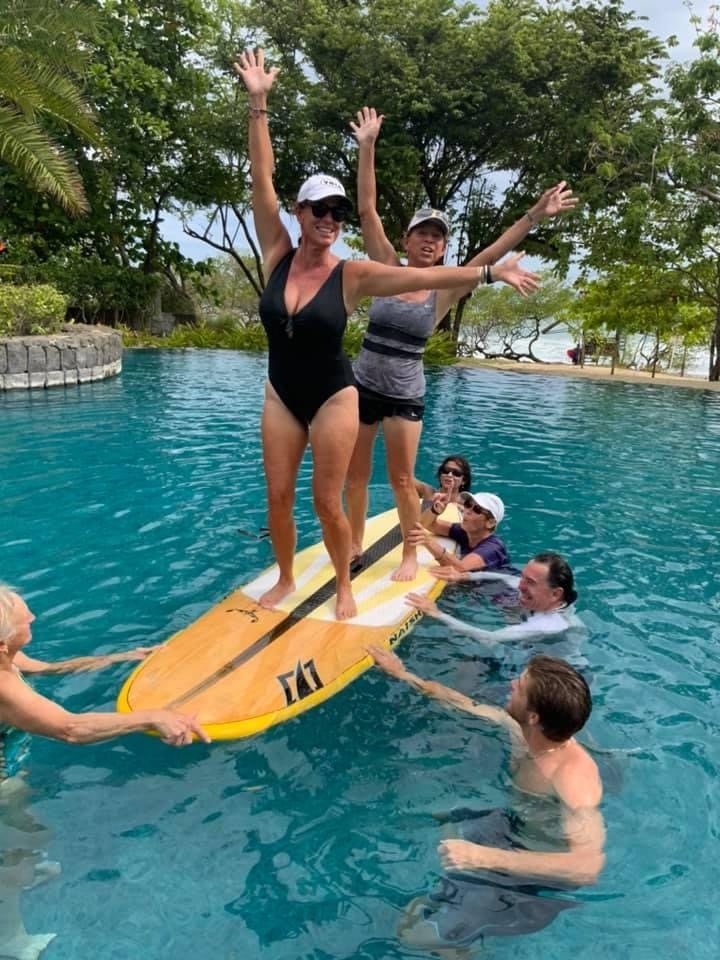 Langosta Beach Costa Rica
Langosta Beach is one of three beaches you can access from the Hacienda Pinilla Beach Resort, and one of two that is great for surfing. Guests at Pura Vida House even have access to surf lessons and board rentals right at the resort! There are a few surf breaks located on Langosta Beach, including El Sapo (Toad) break on the north end, which offers large swells and is less crowded than the more popular river mouth break. Providing both left and right-breaking waves, El Sapo is best for intermediate to advanced surfers due to the rocks, and is best at low to mid-tide. Although there are no rocks to fear at the river mouth break, it's still best to have a few surfs under your belt before heading out on these waves since it can get crowded. After all, you don't want to look like a kook!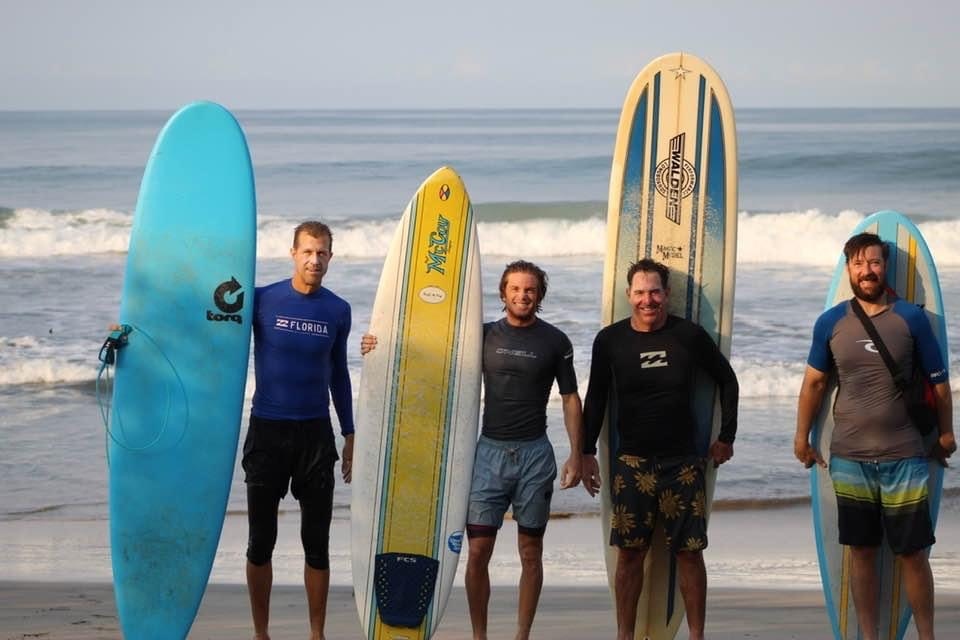 Grande Beach Costa Rica
Playa Grande is the perfect beach for intermediate to advanced surfers. Located right next to Tamarindo, you can have your board under your feet in under an hour at Grande when travelling from Pura Vida House. Although this is a popular beach for surfing, you won't see the crowds like you do at Tamarindo Beach. This is the beach the "real" surfers come to surf, leaving the tourists and newbies behind at Tamarindo Beach. Located right in front of the main parking lot in Playa Grande is the main peak, where you will find lots of lefts and rights, large A-frame waves, and barreling sections if the conditions are right. This peak can also get quite crowded, especially a few hours before high tide, when the waves are ideal. The Casitas surf break, located near the estuary, has swells for all kinds of surfers when conditions are right. With a sandy bottom for safety and waves at the perfect speed for cruising, this surf spot is best at mid to high tide. Get the authentic Costa Rica surf experience with a bite to eat at Taco Star after your surf session. This open air taco stand is a well-loved spot for surfers, located right along the beach directly in front of the main peak.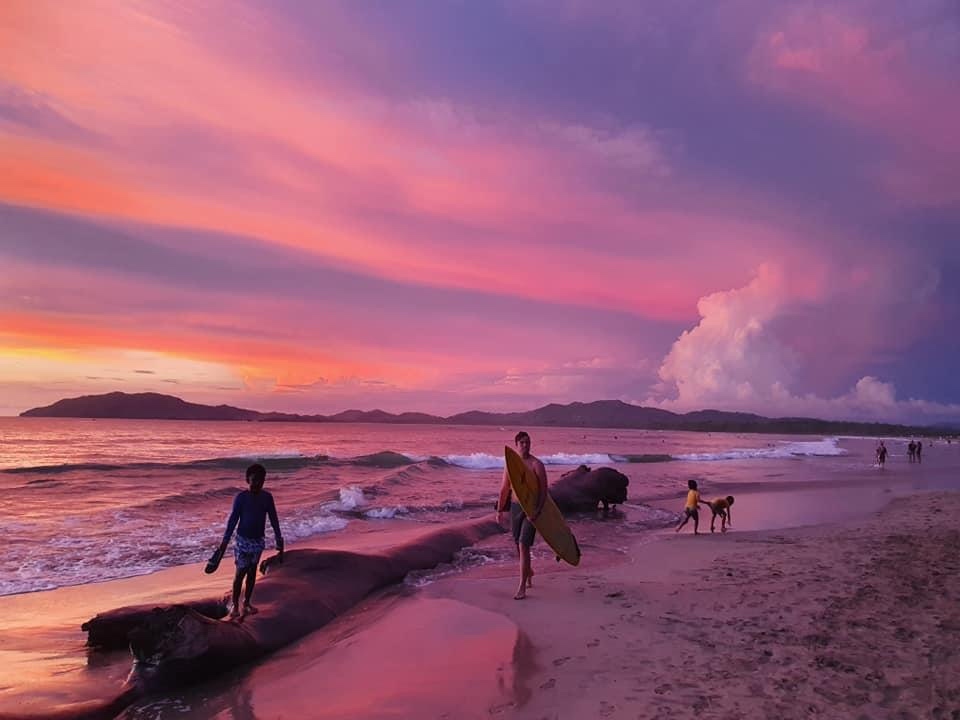 Negra Beach Costa Rica
Located just south of Playa Avellanas, Playa Negra has attracted some of the biggest names in surfing over the years, especially since being documented in the surfing documentary "Endless Summer II". With consistent right-barrels and fast hollow breaks, the surf is strong at Playa Negra. While this beach can be difficult to access, especially during the rainy season thanks to washed out roads, Negra's main surf break may still seem crowded some days, as it has a narrow channel which can only accommodate about a dozen or so surfers at once. Located along the small town of Los Pargos, there are few dining options in the area, however Cafe Hotel Playa Negra is a popular spot to rest and grab bite to eat after a surf session. A short walk from the main break, this restaurant features Peruvian-Costa Rican fusion.
Ollie's Point and Witch's Rock
Another Costa Rica surf spot made famous by "Endless Summer II", Ollie's Point and Witch's Rock are the ideal locations for the advanced surfer looking for a challenge. Two surf spots that cannot be reached by land, you can take a two hour boat ride straight from the resort to reach these incredible and famous surf locations. This will be a Costa Rican surf adventure you will never forget!
Ready to book the most memorable week of your life surfing the best Liberia Beaches?
Want to experience the carefree surfer lifestyle while coming home to the luxury of our all inclusive vacation rentals in Costa Rica? Contact us with any questions you may have today! We are available at (614) 600-1904 or info@thepuravidahouse.com. We look forward to hearing from you soon.
Blog by: Jennifer LaCharite – Costa Consultants, International