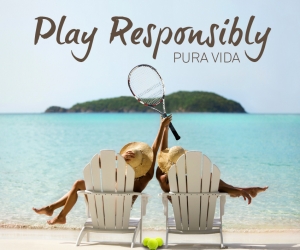 Unlimited tennis lessons for a week, yes, you heard right … UNLIMITED!
Delicious Costa Rican meals, guided activities (snorkeling, beaches, zip lines, bird watching, hiking, volcanoes, hot springs, and more!), all transportation (so you don't have to rent a car!), fun and personalized itinerary created by a local and an expat before your trip, and staying at Pura Vida House – staffed by cooks, maids and drivers that will cater to all your needs.
COST: $800 p/week. Think we're crazy? Nope, we simply take pride in offering the best tennis vacations in Latin America at a very good price.
Book your tennis vacation to Costa Rica NOW, we're selling out quickly:
www.thepuravidahouse.com/Tennis
We're the fastest growing sports tourism company in Costa Rica, read our TripAdvisor reviews and find out why:
Click here to read our TripAdvisor reviews
In Tennis,
Jorge & Stephanie Morera