Guancaste, Costa Rica: Best Beach Areas in the Golden Coast
Guanacaste is definitely one of the best beach areas in Costa Rica, located along the Pacific Ocean.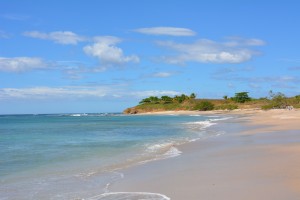 Guanacaste is one of seven provinces of Costa Rica. San Jose, Heredia, Alajuela, Cartago, Puntarenas and Limon are the others, all of them, with beautiful places to explore and activities to do.
Guanacaste itself has an endless amount of activities to do. In this blog, we will focus just on beaches. In future postings, we will share other activities in this province. In the meantime, if you want information on tours in Tamarindo please click on the following link:
Tours and Activities Near Pura Vida House
"Golden Coast" is the nickname of Guanacaste, thanks to the wonderful beaches that surround the region and the reason it's considered one of the best beach areas in Costa Rica. You could spend days finding secret beaches, some of them very popular for their surfing, water tours and activities, other unknown and hidden in unpaved roads and some located in private resorts like ours. Click here to learn about the Beaches of Hacienda Pinilla 
Playa Tamarindo, Playa Grande, Playa Samara, Playa el Coco, Playa Hermosa, Playa Conchal, Playa Flamingo, Playa Panama and Las Catalinas are some of the popular names that come up when talking about where the best beaches are in costa Rica, all of them located in Guanacaste, but is doesn't stop there. They are nearly 300 beautiful beaches on the pacific side, you can find from black beaches to white sand beaches almost one next to each other. Playa Avellanas is also one of the most popular white sand beaches and is great for walking, swimming and world class surfing!  You can also access Avellanas from the Beach Club of Hacienda Pinilla if you stay with us. Playa Avellanas is also home to Lola's, one of the must popular beach front restaurant and bars in the area.
When looking for the best beach areas in Costa Rica, please keep us and our Pura Vida House luxury beach villa at Hacienda Pinilla Resort in mind, we would be very honored to host you and show you a great time in Costa Rica!
Click here to learn more about Hacienda Pinilla
Warmest regards from the Golden Coast,
Mani & Sindy
Costa Rica Rental Property & Retreats
Pura Vida House Luxury Beach Villa, Costa Rica – www.PuraVidaHouse.com