Costa Rica All Inclusive Villas and Vacation Packages
The Pura Vida House offers All Inclusive Villas in Costa Rica located in the Hacienda Pinilla resort. Guests can customize all inclusive vacation packages based on personal preference.
Pura Vida House is among the top of the Costa Rica all inclusive villas. We offer packages that cover everything from the moment you land in Costa Rica, so you just have to worry about deciding how you want to spend your day – adventure, relaxation, or both!
If you are looking to get away for one more escapade in 2020 or even planning an early start to relaxation in 2021, then look no further than The Pura Vida House in Costa Rica. A private luxury villa with views of the pacific ocean, this property is located inside the Hacienda Pinilla resort and is available to rent for the perfect vacation.
For guests that would like to avoid individually selecting activities, food selection, tours, etc., one of the all inclusive Costa Rica vacation packages offered by The Pura Vida House in Costa Rica may be exactly what is needed. This private luxury villa offers everything guests would expect, and more, from the point of arrival in Costa Rica to their final hour watching the sunset on one of the many beautiful beaches. Guests choose Pura Vida House all inclusive vacation package because thinking, planning and execution is already done from the moment the vacation starts!
The Pura Vida House is known for its quality and white glove service, on-site private chef, and amazing panoramic views. When visitors choose to stay at the The Pura Vida House Villa, anything needed or desired can be arranged based on personal preference. One of the most popular features offered as part of the villa rental rate is free concierge services.
Every guests has an immediate and open line of communication with The Pura Vida House staff before and throughout the rental period via WhatsApp, SMS text, or a phone call 24 hours per day.
Professional staff members are also on-site to organize any excursions or tours, make restaurant suggestions or reservations, schedule airport transfers, villa pick-ups and drop-offs, or anything else needed. On-site staff members can even handle unique situations like lost luggage and can work with the airline to expedite its delivery to the property location.
Visitors of The Pura Vida House have explained that the reason they selected this property for their getaway vacation was due to the established reputation, brand and local relationships available to completely deliver an unforgettable luxury villa experience.
Activities and Tours Available near Costa Rica All Inclusive Villas
For the past 7 years The Pura Vida House has been working with the same team of drivers, guides, naturalists and birding experts, which have helped to ensure that guest expectations are exceeded when on-site staff guides villa guests on their all-day tours and excursions as part of their all inclusive experience.
On the Caribbean side of the country, travelers can find Tortuguero National Park, which is full of crocodiles, monkeys, many bird species and other wildlife animals. There are many volcanoes across the country that make for enjoyable day excursions. Alternative options include white water rafting on one of the many rivers, nature walks, and zip lining through the colorful and lively rainforest. Of course, there are numerous beaches that guests can enjoy watching the beautiful sunset to round out a wonderful evening. The Pura Vida House experience offers tranquility at its best!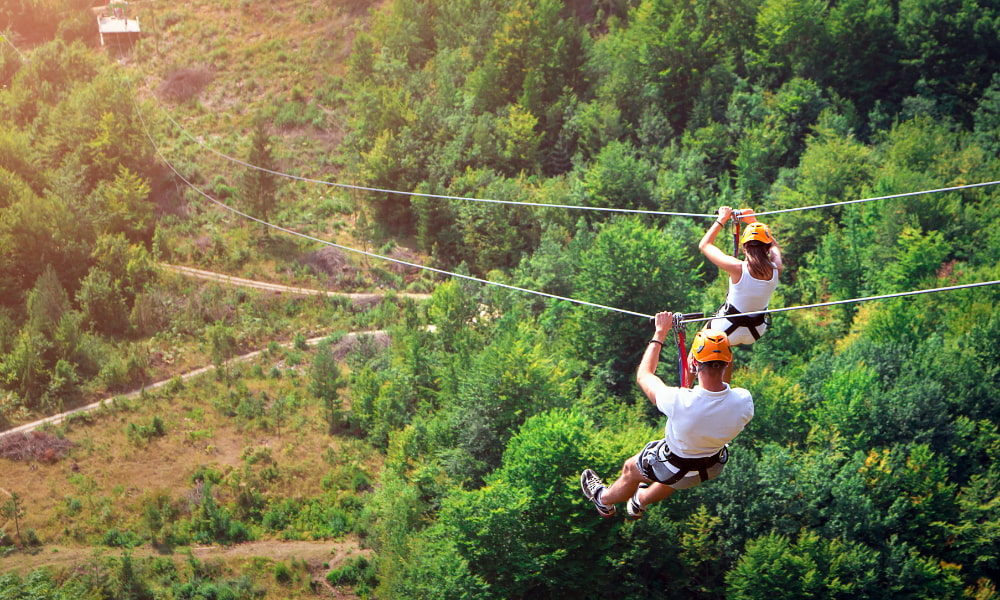 The Pura Vida House on-site Chef has been raved to offer excellent tasting dishes offering a variety of healthy and tasty meals for guests to enjoy on-demand. Visitors can get a full meal package for their stay, or simply request the Chef to be present on-site for food preparations, which only requires a 24-hour notice. Concierge staff can book the Chef upon receiving a request from the guest party.
The Pura Vida House offers a 4 or 6 bedroom rental, and can sleep up to 17 people. The property features an outdoor entertainment area with a palapa and pool. The living room and kitchen are an open space concept with 20-foot ceilings and exposed beams. All bedrooms are spacious and a Master bedroom on each side features a tropical outdoor shower. Guests have access to pickleball courts, wifi, outdoor terrace, and more.
The Pura Vida House Amenities
4 or 6 Bedroom Rental

Swimming Pool

Fully Equipped Kitchen w/6-Bedroom Rental

Living Room Featuring 20-foot Ceilings with Exposed Beams

Outdoor Terrace for Al-Fresco Dining

Unlimited and FREE Access to The Beach Club at Hacienda Pinilla

Cable TV & Wifi

Housekeeping and Laundry Services
All Pura Vida House guests also extended the additional luxuries available throughout the Hacienda Pinilla resort, just outside of Tamarindo, Guanacaste, Costa Rica.
With three miles of unspoiled Guanacaste Province and Nicoya Peninsula coastline, Hacienda Pinilla's 4,500 acres of historic ranch property, pristine beaches and untouched natural landscapes offer room to roam and experience total tranquility and endless adventure.
Hacienda Pinilla Beach Resort Amenities
4,600 Acre Gated Community with 24×7 Security

3 White-Sand Beaches

JW Marriot

Beach Club with On-Site Restaurant and Lagoon Pool

2 Lighted Tennis and Pickleball Courts

Gym with Ocean View

Championship 18-hole Golf Course

12 Bars and Restaurants

25 Miles of Mountain Bike Trails

Mini Market

On-site Medical Clinic and Ambulance 24 x 7

Chapel with Sunday Services

Local Costa Rican Shopping
Your all inclusive Costa Rica vacation package at The Pura Vida House can be customized and tailored to your exact preference and also includes two complimentary mountain bikes for Pura Vida House guests to enjoy.
Additional bikes can be rented at the JW Marriott Guanacaste, located a short distance from the property site and within the Hacienda Pinilla resort.
Book Your Trip to Costa Rica's Premier All Inclusive Villa
With all this and more to experience at The Pura Vida House in Hacienda Pinilla resort, what more could you ask for in an all inclusive vacation package in Costa Rica?
Book your dream vacation today
Warmest regards from the Golden Coast,
Mani & Sindy
Costa Rica Rental Property & Retreats
Pura Vida House Luxury Beach Villa, Costa Rica
COVID-19 UPDATE: Seeking a Getaway to the Golden Coast? Costa Rica has now re-opened its borders to all US states.