Many American tourists once looking forward to a warm, beach getaway in Costa Rica this summer are now wondering when the travel ban due to COVID-19 will come to an end. As of September 1, 2020, the Tourism Board announced that it would be opening its borders for travel from 9 states in the U.S.; concluding the complete U.S. travel ban to Costa Rica. In addition to this, on September 15, this list expanded by 10 more states, and people from states including Pennsylvania, Massachusetts, and Colorado are legally allowed to travel to Costa Rica as well.  Finally, as of November 1st citizens from all US states are allowed into Costa Rica! 
North American Territories Now Permitted to Fly to Costa Rica:
All 50 US States
District of Columbia
Canada
Mexico
Dominican Republic
Guam
Jamaica
All other countries barring they meet the country's visa and COVID-19 entry requirements.
This article addresses which states have been granted access into Costa Rica, Medical and U.S. Residency entry requirements, options available to travel to a Costa Rican port of entry after obtaining the right travel insurance package, and what more to expect in the coming several weeks to months.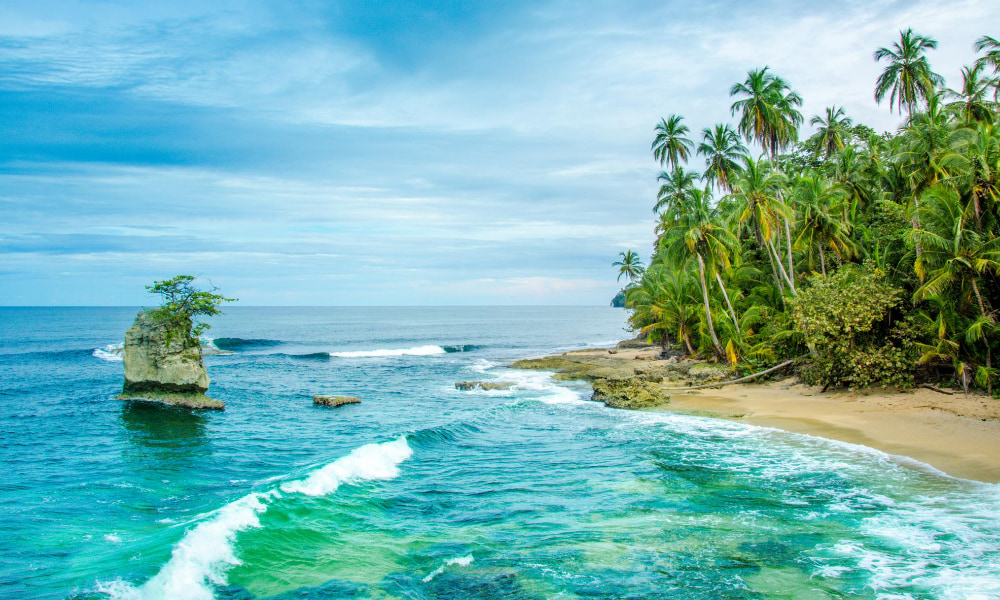 Costa Rica closed its borders to U.S. tourists since mid-March in response to the COVID-19 outbreak. U.S. Tourism contributes to 8.2% of Costa Rica's GDP. Over 1.3 million travelers from the United States came to Costa Rica in 2019, making the U.S. the country's largest source of tourist visitors over any other nation.
Gustavo Segura, Tourism Minster in Costa Rica, explained, "We are taking very gradual and carefully analyzed steps in the direction of the revitalization of tourism that is very necessary for the protection of the social progress that Costa Rica has achieved through this industry." 
Medical & U.S. Residency Entry Requirements for Costa Rica
All those entering must complete what is known as a "Health Pass" or "Pase de Salud." This is a required digital epidemiological form that must be completed. 

All tourists must acquire a negative PCR-RT Coronavirus Test. The test administered must have been done so inside 72 hours before the travel date to Costa Rica. *Update* No Longer Required.
All tourists must also purchase travel insurance, which will cover any costs for accommodations should a quarantine be required or medical expenses incurred within Costa Rica due to COVID-19. (Click here to get a quotation) 

All tourists must demonstrate legal residency in one of the 50 states (or US territories) by showing their unexpired U.S. driver's license, which will prove state residency.
Ensuring You Have Proper Travel Insurance to Enter Costa Rica
Those traveling into Costa Rica must show that they have an active travel insurance policy. The policy can be purchased from Costa Rican-based insurance companies or international companies as well.
Currently, there are two companies that have pre-approved travel insurance plans being offered today. The National Insurance Institute (INS) and Sagicor are two insurers in Costa Rica that tourists can contact to satisfy this requirement.
Should a foreign insurance policy be presented at the Port of Entry to Costa Rica, the following requirements must be met:
Policy must be valid and active through the end of your visit

Coverage provided of at least $50,000 USD for medical expenses due to COVID-19

Minimum coverage of $2,000 USD for extended lodging expenses that may arise due to Coronavirus

Homeowners having property in Costa Rica must meet these requirements without exception if they are entering on a tourist visa
Options to Enter Costa Rica 
Private flights or commercial airlines, as well as private yachts, can achieve entry to Costa Rica as of September 1, 2020. Tourists must present evidence that they meet all Medical and U.S. Residency requirements, as described above, in order to be granted final entry into Costa Rica.
Four to five commercial flights will commence at airports of John F. Kennedy (JFK) and Newark (EWR) with limited routes being currently offered. "In these moments, [New York] is one of the states with best control of the pandemic," Segura explained.
Destination airports include Daniel Oduber Quirós International Airport (LIR) near Liberia, Guanacaste as well as to Juan Santamaría International Airport (SJO) near San José. It is expected that LIR will receive one to two flights a week, while SJO will receive around four flights per week according to Segura.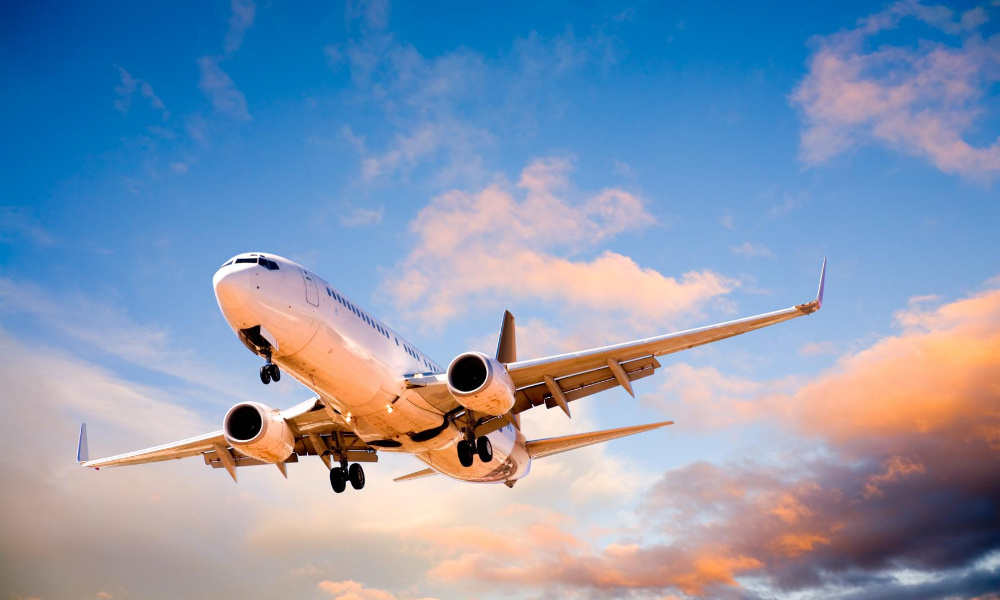 American Airlines started to operate the first flights to LIR on September 5, 2020. Air Canada will be also offering flights starting in October.
In addition to this, private flights bringing tourists from the United States are permissible as of September 1, 2020. The same Medical and U.S. Residency entry requirements listed above must be satisfied for these passengers.
Private yachts have also been a viable option for entry since September 1, 2020. 
The Tourism Board stated, "if passengers don't bring a negative PCR test with them, or if they set sail from a city or country that has not been authorized, they will receive a quarantine health order" with a length based on the date of the vessel's last port of call."
What Else to Expect in the Coming Months
Opening borders to all U.S. visitors will surely boost Costa Rica's economy, which is dependent on revenue generated from tourism. However, the pace of re-opening must be properly assessed and administered to account for new highs in COVID-19 hospitalizations.
Residents from Florida remain inadmissible for now as Segura explained, "the epidemiological indicators force us to be very prudent for residents of Florida." 
Internationally, Costa Rica has granted access to tourists from 45 nations.  For those traveling from one of these countries, air travel is the only option with quarantine being required for at least 14 days before a flight to Costa Rica. The land and sea borders are not accessible, however.
Newly Added Countries on Authorized List
South Korea
New Zealand
Australia
Singapore
China
Japan
Canada
Uruguay
"These are steps in the right direction to give a signal to the world that Costa Rica is prepared to receive international visitors, each time from more countries, in a gradual and safe way," said Gustavo Segura, Tourism Minister.
Stay tuned for more news specific to the evolving United States travel restrictions to Costa Rica over the coming several months as the Tourism Board releases new statements once officialized by Costa Rican decrees. 
Interested in a Costa Rican Getaway?
Did your state or country recently get authorized to travel into the breathtaking country of Costa Rica? Contact The Pura Vida House today to book the vacation of a lifetime!
Warmest regards from the Golden Coast,
Mani & Sindy
Costa Rica Rental Property & Retreats
Pura Vida House Luxury Beach Villa, Costa Rica – www.PuraVidaHouse.com
(614) 600-1904