Costa Rica Vacation Packages
Pura Vida House offers some of the most personalized, private luxury Costa Rica vacation packages in the country
Are you looking for an unforgettable vacation, Costa Rica vacation packages where all details and logistics are taken care of, and all you have to do is have fun?  We got that vacation for you at our Pura Vida House luxury beach villa in Hacienda Pinilla – www.PuraVidaHouse.com.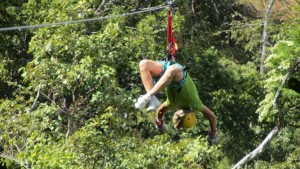 Some of the things we can do for you are: book tours and excursions with pick up and drops offs at the villa – always with our team of drivers, guides, naturalists, and birders, that we've worked with for several years now – and we know will treat you like family!  Make suggestions on places to visit and things to do, make restaurant suggestions and reservations for you, golf cart rentals (we have three 4-person carts available at the villa), surf lessons, show you snorkeling spots, babysitting and child care, take you to eat at our favorite typical Costa Rican "Sodas" for lunch, visit local festivals and rodeos (experiential travel!), and more.
During your entire stay, you'll be connected to us via WhatsApp, phone and text, that way you're only seconds away from letting us know what you need, and we'll promptly arrange for you :-)
Many of our groups also choose our inclusive option for their stay, which includes for a low rate per person the following: gourmet breakfasts and dinners prepared by our international chef at the villa, private LIR Airport transfers, and complimentary golf carts for use within Hacienda Pinilla resort.
For our sports weeks, we also add 2 daily hours of instruction for tennis and pickleball groups, and 1 daily hour of yoga, for yoga groups.  And for golf groups, unlimited golf rounds at the Hacienda Pinilla Golf Club.  So no matter what you like or need, we'll make it happen!
When looking for the best Costa Rica vacation packages, we sure hope you give us a chance to show you what we can do, as our goal is to make your vacation in Costa Rica unforgettable! Book your flight today and take your dream vacation to the Golden Coast!
The best Costa Rica vacation packages at Pura Vida House luxury beach villa in Hacienda Pinilla Resort, see what your vacation could be: www.PuraVidaHouse.com
So long from beautiful Guanacaste, Costa Rica, hope we have a chance to host you at our villa in the near future!
Pura Vida!!
Mani & Sindy