Affordable and Personalized All Inclusive Pickleball Vacations
Pura Vida House in Costa Rica Offers All Inclusive Pickleball Vacation Packages Personalized for Fans and Players.
Pura Vida House in Costa Rica is excited to announce available all-inclusive vacation packages that are personalized for the Pickleball community. Whether one is an avid Pickleball competitor or just a causal fan, Pura Vida House offers everything one would look for all within a simple and comprehensive pickleball vacation package. Located in the Hacienda Pinilla Beach Resort, one of the best resorts in Latin America, book your private Pickleball getaway at an affordable price at The Pura Vida today!
What is Pickleball?
For those new or unfamiliar to Pickleball, it can be described as a combination of tennis, badminton and ping pong all in one. This game is played on a badminton-sized court with the net located at the center with a height of 34 inches. Equipment required would be composite or wooden paddles that are about double the size of a ping-pong paddle, and a plastic ball similar to a whiffle ball. Both an indoor and outdoor game, beginners can easily learn the basics while more veteran competitors can have a fast-paced and competitive experience.
The sport is governed by the USA Pickleball Association (USAPA.org), which maintains the rules, promotes the sport, sanctions tournaments, and provides player rankings. For more information, please visit the USAPA website. According to USAPA over 3 million Americans are active participants and players today with a 12% increase of players each year!
Furthermore, the sport has proven to become especially popular with older community members as USAPA reports that among those ages 55 to 64, 7.7% were casual participants while 31.8% were core participants. Ages 65+ had 5.4% casual participants and 42.7% core participants. 13% of casual participants and 75% of core participants are 55+ years of age.
Most participants of the older age category are looking to get some exercise and stay active, while meeting new people for their longevity and for improved mental health. Benefits for the senior community include:
Impactful and low-demand exercise
Social engagement with others having similar goals and interests
Cost effective experience
Seniors that partake in playing Pickleball are attracted to the simple rules and low physical impact on their body, like knees and joints. Western State Colorado University reported in a 2018 study that seniors who play three times a week saw measurable improvement in their cardiovascular fitness and blood pressure.
Like Tennis, Pickleball can be played in singles or doubles format. Although the two sports are similar, tennis and pickleball have distinct differences. Matches are much shorter than a game of Tennis, so senior couples can schedule regular Pickleball matches as part of establishing friendships within the immediate community.
The cost required to play Pickleball is rather economical. All that is required are portable nets and a court half the size of a tennis court.
Pura Vida House offers customized and private Pickleball getaways combined with the pleasant and year-round climate, white sand and clear blue water all with a private villa on the Costa Rican beach resort.
What Comes In A Pickleball Vacation Group Package? 
7 night accommodations at 

The Pura Vida House

 (6bd/6ba villa)
Private round trip airport transfers (Liberia International Airport)
2 meals per day by private chef at villa (breakfast/dinner)
2 hours daily pickleball (open play/drills/matchplay)
Play with the Locals Night (social)
Golf carts for use within resort (four person carts)
Free daily access to the exclusive Hacienda Pinilla Beach Club (2 bars, 1 restaurant, 160ft oceanfront infinity pool, spa, gym, surfing)
Access to the JW Marriott (8 restaurants/bars)
Cultural Experience – Visit Town of Tamarindo (restaurants/bars, boutique shopping, culture, entertainment). *includes private driver
Concierge services (to coordinate any transportation, tours, activities

Private access to 3 pristine beaches (Avellanas, Mansita, Langosta)

2 Spas (Beach Club & JW Marriott)

Daily Housekeeping

Laundry service 

High Speed Wi-Fi 

50% discounted golf green fees

Daily Costa Rican coffee, fresh fruit/juices

Equestrian center  

Mini Market

2 mountain bikes w/ access to 20+ miles of ocean view trails
The experience is not limited only to Pickleball of course! At Pura Vida House guests have a wide variety of activities and tours to partake in when they are off the Pickleball courts.
On the Caribbean side of the country, travelers can find Tortuguero National Park, which is full of crocodiles, monkeys, many bird species and other wildlife animals. There are many volcanoes across the country that make for enjoyable day excursions. In fact, some visitors try their luck at stand-up paddle boarding at the dormant and lake-filled Arenal Volcano, a popular attraction for tourists.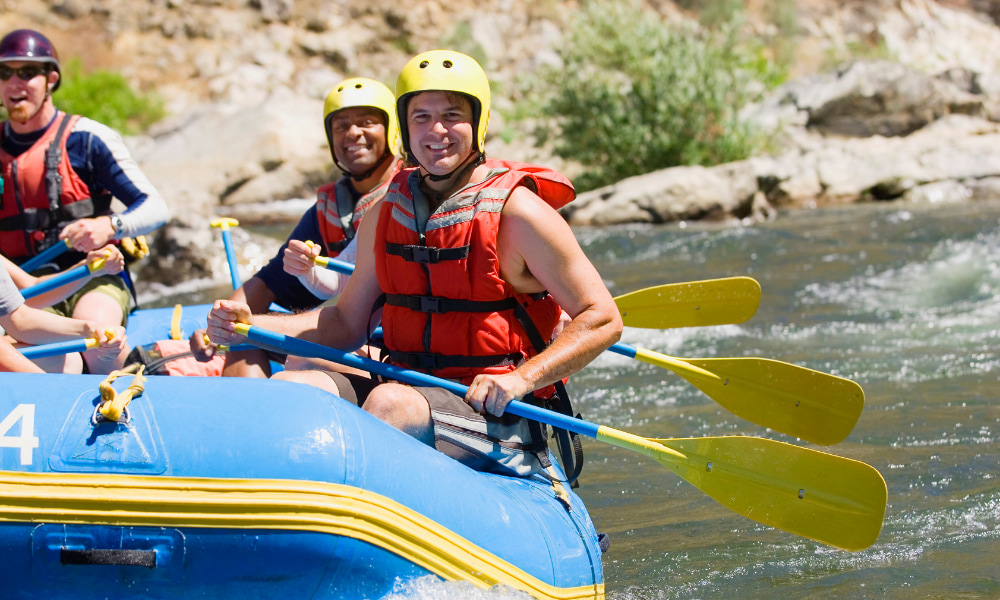 Alternative options include white water rafting on one of the many rivers, nature walks, and ziplining through the colorful and lively rainforest. Snorkeling at Mansita Beach at low tide in the morning is also a popular activity, especially to see stingrays and very large lobsters side-by-side, along with thousands of rainbow runners and dozens of other types of colorful fish.
Steps away from the Pura Vida House, guests can also enjoy a serene horseback ride into the jungle, seeing lots of monkeys and species of birds along the way, and finishing the ride on a desolate white-sand beach watching the beautiful sunset to round out a wonderful evening. The Pura Vida House experience offers tranquility at its best!
There are also swimmable waterfalls you can visit to refresh yourself in after a long pickleball session, and for those interested, Pura Vida House can provide masseuses to come and pamper everyone by the beach or under the palapa with a 1-hour massage to get everyone ready for next day's pickleball play!
There are many opportunities to explore the local culture, attending festivals and rodeos, sampling healthy and delicious food at the local "Soda's."
The Pura Vida House invites you to inquire about our Pickleball Vacation Packages by submitting an online inquiry. Be sure to check out online reviews to ensure your confidence in your upcoming vacation to Costa Rica at the Pura Vida House!
Surely, those that choose Pura Vida House will not forget all the Pickleball action, new friends made, and the wonderful culture and beauty that Costa Rica has to offer.
The staff at Pura Vida House awaits your visit, and looks forward to servicing your group soon. What are you waiting for? Come visit today!
Seeking a Pickleball Vacation to Costa Rica? Go to Pura Vida.

Book your dream pickleball trip today! Group options available!
Warmest regards from the Golden Coast,
Mani & Sindy
Costa Rica Rental Property & Retreats
Pura Vida House Luxury Beach Villa, Costa Rica