Costa Rica is no longer a destination solely for backpackers looking to rough it in the jungle. You can enjoy a luxurious experience all while maximizing your experiential travel exploits with the guidance of locals and professionals. Pura Vida House is one of the top all-inclusive luxury villas in Costa Rica with 24/7 personal concierge services, an on-site private chef, beautiful natural surroundings, and customized vacation packages. Located within the vast property of Hacienda Pinilla Resort, you will have access to endless amenities as a guest of Pura Vida House.
Pura Vida House has all of the safety and luxury of a resort while maintaining the privacy and intimacy of a family home. That's because our luxury villas in Costa Rica are located in the exclusive resort and private residences of Hacienda Pinilla Beach and Golf Resort. Hacienda Pinilla is a 4,500-acre luxury resort located just outside of the busy beach town of Tamarindo, giving guests of Pura Vida House endless options for things to do and places to go both on and off of the resort.
Villas with a Private Chef Costa Rica
One of the best ways to truly experience a different culture is to sample its local cuisine. With its own unique flavors, there are a few must-try foods that every visitor to Costa Rica should try for a true experiential travel encounter. And what could be more luxurious and informative than having access to your own private chef in Costa Rica?
As a visitor to Pura Vida House luxury villas in Costa Rica, you will love having access to our private chef. She's been cooking up exquisite Latin American food for over two decades and loves to share traditional Costa Rican meals as well as international dishes with our guests.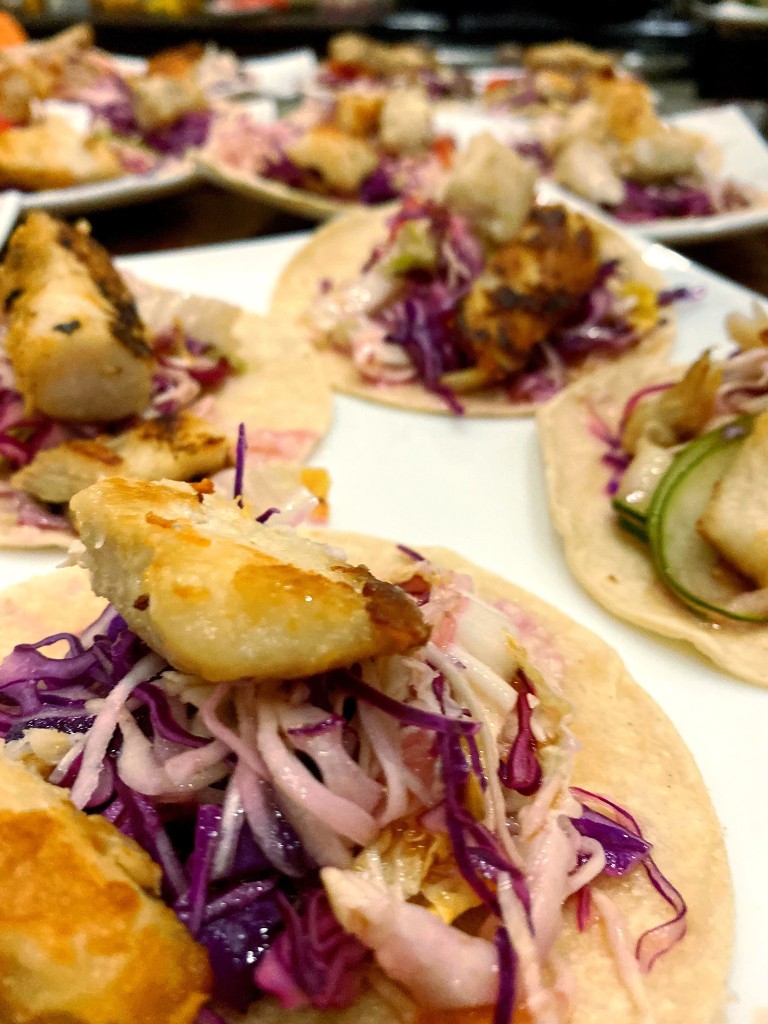 Discover traditional Costa Rican cuisine
Whether you want a private chef for a simple family meal or dinner party, you'll find that our private chef has the versatility to adapt the menu to various desires and dietary restrictions. This service is always a highlight for our guests who love to sample the local cuisine in a home-like atmosphere, with the luxury and convenience of staying at a villa with a private chef in Costa Rica.
Our menu features daily breakfast, specialty items like empanadas, and dinners you can order with only one day's notice. Breakfast ranges from $15 to $18 per person and dinner from $25 to $30 per person. Some of our guest's favorite menu items include Spanish paella, fish tacos, rice and shrimp, Brazilian pot pie, Moroccan chicken, and typical Costa Rican Casados, which include rice and black beans, your meat of choice, vegetables, salad, and plantains.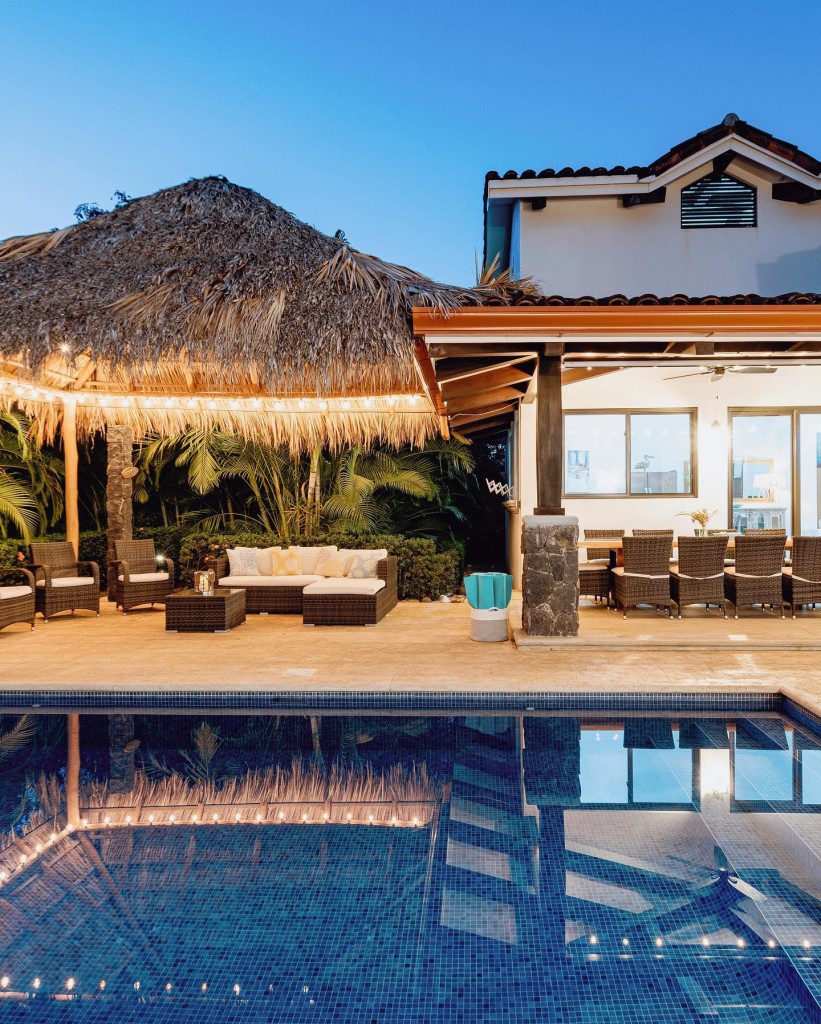 Amenities at Our Luxury Villas Costa Rica
One of the best parts about staying at our luxury villas in Costa Rica is the access to 24-hour concierge services. Whether you want us to plan your excursions, book you an in-house massage, schedule a private tennis or golf instruction, or take you to see nearby beach towns like Tamarindo and Flamingo, we manage all of the details for you.
As a guest of Pura Vida House, you have the option to rent the four-bedroom villa or add on the additional two-bedroom villa located on the other side of the swimming pool for a total of 4,500 square feet. This six-bedroom luxury villa rental can sleep up to 17 guests!
Our all-inclusive vacation rentals include housekeeping and laundry service once per week. The villas are well-appointed with all of the cooking and dining essentials, organic toiletries, towels, beach towels, linens, hair dryers, security safe, and delicious Costa Rican coffee for the entirety of your stay. You can even use our two mountain bikes to enjoy the resort's extensive trail system or rent our golf carts to get around the resort in style!
Our large outdoor swimming pool and terrace are perfect for private get-togethers during your vacation. You can enjoy a barbecue or lounge poolside – the choice is yours!
Stay at our luxury villas Costa Rica
Safety is a top priority for our guests. Our luxury villas have 24/7 security of their own, plus it is located within the guard-gated community of Hacienda Pinilla Beach Resort.
Hacienda Pinilla Beach Resort Amenities
It is not just our luxury villas in Costa Rica that "wows" guests of Pura Vida House. As our guest, you get exclusive access to the Hacienda Pinilla Beach Resort (we are the only villa to offer free Beach Club access, which would normally cost $280 per person per week), where a variety of activities can be enjoyed from golf, to surfing, to horseback riding, to mountain biking, to tennis and pickleball – just to name a few!
The most exciting part of staying at Pura Vida House is your exclusive access to the resort's Beach Club, where you can swim in their huge infinity pool, use the ocean-view gym, take a yoga class, or enjoy their restaurant and bars. The luxury resort also gives you easy access to three incredible Costa Rican beaches including Playa Avellanas, Playa Langosta, and Playa Mansita, where surfing, snorkeling, and exploring make for a splendid day at the beach.
Hacienda Pinilla isn't the only resort amenities you can access as guests of Pura Vida House. You can even enjoy eight different bars and restaurants at nearby JW Marriott Guanacaste Resort & Spa, from the casual Azul Pool Bar to the elegant Sabanero Steak House.
With access to two exclusive resorts and our luxury villas in Costa Rica, you will be spoiled for choice during your vacation at Pura Vida House. As one of the top all-inclusive villas available in Costa Rica with 24/7 personal concierge services, and an on-site private chef, you will come away feeling well cared for at Pura Vida House!
If you are considering staying in luxury villas in Costa Rica and would like to discuss your plans, please contact us with any questions at (614) 600-1904 or info@thepuravidahouse.com. We look forward to hearing from you soon!
Blog by: Jennifer LaCharite – Costa Consultants, International