Check out these amazing photos taken within Hacienda Pinilla.
Hacienda Pinilla, where Pura Vida House is located, is Costa Rica's premier beach resort. Hacienda Pinilla, located near Tamarindo in Guanacaste, Costa Rica, boasts 4,500 acres of pure natural beauty and luxury. Beaches, wildlife, spas, outdoor activities, great food, biking trails and more make Pinilla one of the premier destinations in Costa Rica to relax and get away from it all. Here are some of our favorite photos representing all of the beauty and adventure that can be had here while staying at Pura Vida House.
Photo 1 is the incredible lagoon-style pool located at the JW Marriott. This is the largest swimming pool in all of Central America. Come relax here at one of the 5 world class restaurants, or grab a drink and catch sunset in front of the ocean.
Photo 2 is a gorgeous sunset caught at one of the three great beach options available to you when you stay with us at Pura Vida House inside Hacienda Pinilla. Bring a cooler with your own cocktails and enjoy at least one sunset at the nearly private and remote Playa Langosta.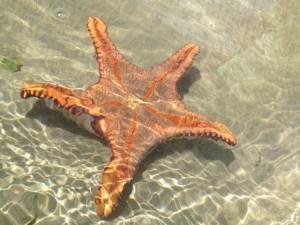 Photo 3 is this incredible starfish we found exploring the rocks at Playa Avellana in front of the Hacienda Pinilla Beach Club. At low tide, you can explore the rocks here and Playa Langosta – we find everything from colorful fish to starfish, sand dollars and sea cucumbers.
Photo 4 is the daily view of Playa Langosta, the most remote and rugged — nearly private! — beach within Hacienda Pinilla. We always recommend spending time here, as you will often have the beach and these cabanas to yourself. Body surf, walk or jog down the beach, explore the rocks at low tide, fish or hunt for seashells. At dusk, this beach comes to life with howler monkeys, hermit crabs, iguanas and birds.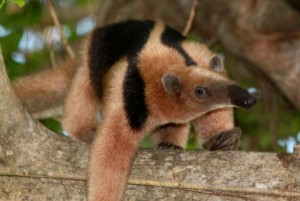 Photo 5 is the Northern Tamandua Anteater (or anteater bear as Costa Ricans call it). These are fairly common throughout Guanacaste, but rarely seen during the day. This photo was from a special moment this tamandua paid us a visit on the Pinilla tennis courts — he decided to pose for us too!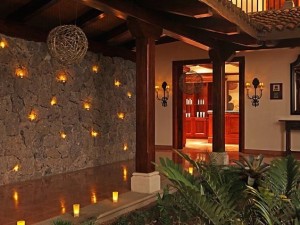 Photo 6 is in the entrance to the Marriott spa, the biggest spa in all of Central America. We are so luck to have access to this spa just down the road within Hacienda Pinilla. You can come for single treatments here when you stay with us at Pura Vida House, or, have a few treatments, soak in the splash pool, order room service in the garden and make a day of it!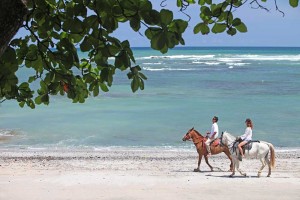 Photo 7 is an activity that many of our guests in the past have loved, many even naming it a highlight of their trip! Horseback riding through the tropical dry forests and trails of Hacienda Pinilla, and onto Playa Langosta just as the sun begins to set out over the Pacific (one of the best sunsets of Costa Rica!).  When you stay with us at Pura Vida House, we will set you up with a guided ride of your distance of choice — see parrots, hawks, trogons and many other birds, monkeys and more — and be sure you can hit the beach in time for sunset. They will tailor the ride to your level, it's great for beginner or experienced riders.
Photo 8 is the famous "shark hole" #15 on Hacienda Pinilla's Audubon Society certified links style golf course. Golf once or golf every day — Pura Vida House will hook you up with deals on rounds or golf packages for your week with us. This course is one of only three along the gold coast of Guanacaste, and we're lucky enough to live here and be able to take advantage of playing it daily.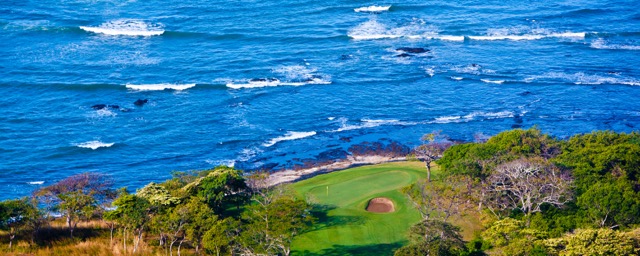 Photo 9 is an aerial view of the Hacienda Pinilla Beach Club. When you rent our villa in Costa Rica, The Pura Vida House, we give you free unlimited access to the beach club! The beach club includes a gym overlooking the waves, and the top surf break "Little Hawaii." There is a spa, full service restaurant and tiki bar. Rent surf boards or boogey boards, walk to world famous Lola's Bar and so much more. Relax away your vacation here, and you won't be disappointed.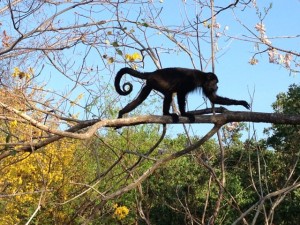 Photo 10 is none other than … MONKEYS! What photo set based in Costa Rica would be complete without a monkey? Costa Rica is famous for its wildlife, and monkeys, and Hacienda Pinilla will not disappoint! You see them everywhere when you stay at Pura Vida House – along the road, by the beach, beach club, golf course, tennis courts … they will pop up pretty much anywhere and will not disappoint!