No matter what your reasons are for coming to Costa Rica, whether for fun and fitness, adventure, nature, or relaxation, one of the most special things to do in Guanacaste Costa Rica is to sit back and enjoy the sunset. Tourists and locals alike treat this golden hour as a daily tradition, asking friends "where they will be for sunset" or making plans around it, as in "see you after sunset". And no matter how many times you've seen a Guanacaste sunset, you are still game to catch it the next day.
So, where are the best places around Tamarindo Beach to take in the sunset? Well, if you're lucky it's wherever you're staying! And if you're looking at resorts in Costa Rica along the beach, there's no better place than Pura Vida House, located within Hacienda Pinilla Resort. Not only do guests staying at Pura Vida House have exclusive access to the Hacienda Pinilla Beach Club, they are also within walking distance of Langosta Beach, Avellenas Beach, and Mansita Beach.
Our Top Sunset Spots
Hacienda Pinilla Beach Club: Perched right along the shore of Playa Avellanas, the beautiful Hacienda Pinilla Beach Club is the gem of the 4,500-acre resort. You can choose to watch the sunset from the infinity pool, which seems to flow into the Pacific Ocean, from the bar or poolside with a drink in hand, or you can view the sunset while enjoying a fine dining experience at the open air restaurant.
Avellanas Beach: Playa Avellanas is considered to be among the top 10 most beautiful beaches in all of Costa Rica. Backed by mangroves with strange looking, misshapen trees, you'll find a walkway through the groove that is great for taking photos near Las Olas Cabinas. A relatively quiet spot, there is not much at this beach, with the exception of Lola's Beach Bar and Restaurant, and its famous pet pig, Lola. This is a great spot to stop and get a drink or a bite to eat if you plan to visit this beach for sunset.
Langosta Beach: Rated a "blue flag" beach for its cleanliness and ecological sensibility, Playa Langosta is another peaceful beach to take in the sunset. With very few accommodations or businesses lining this shore, you can easily enjoy a long, uninterrupted walk along the beach here. With several tide pools and rocks to check for critters, not to mention the estuary to watch for crocodiles, this beach will give you the laid back, all-natural feeling of Pura Vida (pure life).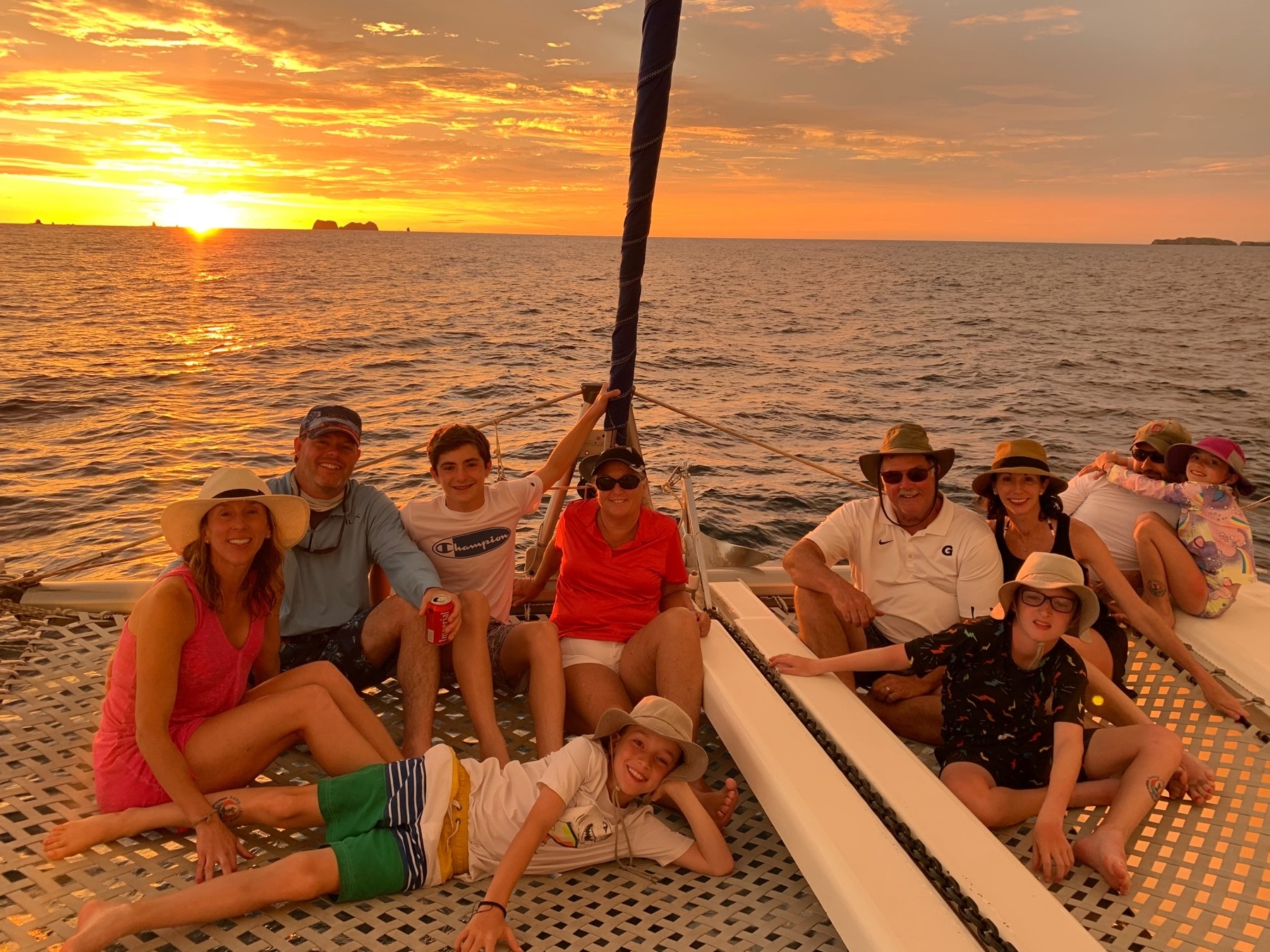 Mansita Beach: Situated next to the JW Marriott Hotel and Resort, Playa Mansita is a relatively unknown beach (except for the guests at the Marriott) and is a quiet spot for a sunset walk along the white sand beach. This is an ideal spot for sunset after a day of snorkeling from the shore. In fact, Mansita is the only beach we know of at Hacienda Pinilla where you can snorkel. Guests of Pura Vida House also have access to all eight of the Marriott Resort restaurants, for the perfect after-sunset dinner.
With our 24/7 concierge service, we arrange day trips to Tamarindo and Flamingo for our guests at Pura Vida House.
Tamarindo Beach: as the largest beach town along the Nicoya Peninsula, Tamarindo Beach has a lot of options for those sunset seekers looking to sit back with a cocktail or beer and possibly take in some entertainment. One of the most popular places for this has got to be El Chiringuito, which regularly has live music and fire dancers at sunset. El Be Club is another popular spot for sunset drinks and has some great lounge chairs facing the beach for the daily nature show and fire show during the busy season. More comfy beach loungers await you at La Palapa, which brags some of the best ceviche in town. For those looking for a romantic sunset meal on the beach, Pangas Beach Club can't be beat!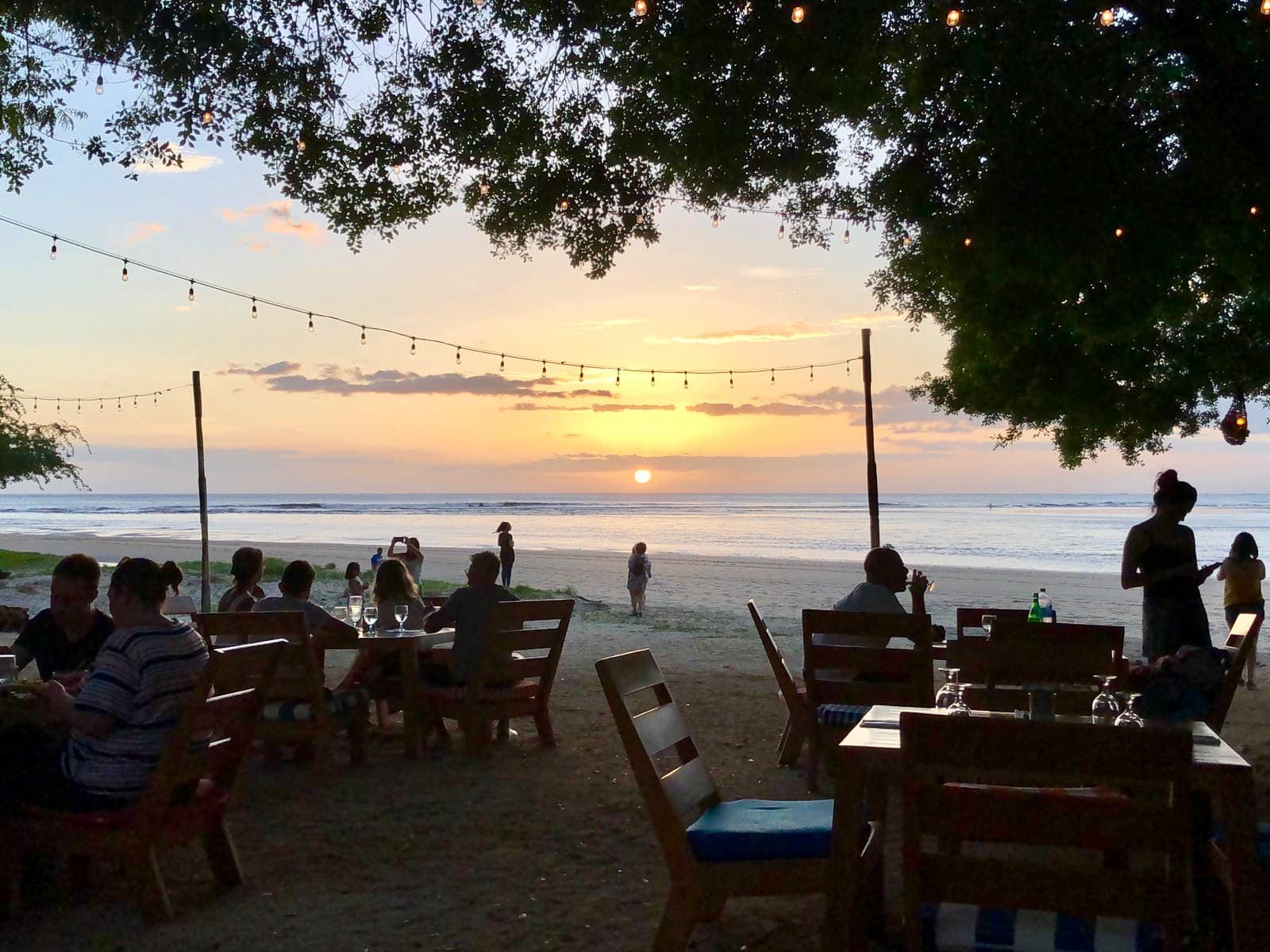 Flamingo Beach: The best spot in Flamingo Beach to watch sunset has got to be Coco Loco, located at the south end of the beach. This restaurant is right on the beach and features the perfect sunset cocktail – their signature Coco Loco served in a coconut! The tuna tacos are also highly recommended. While in Flamingo, take the opportunity to check out the world-class marina that is currently under construction, while walking along the pristine white sand beach. If you want to survey sunset from a high point and really take in the view, you must go to Gracia Restaurant inside the gated community of Mar Vista. Located off Route 180, this restaurant features ocean views, an infinity pool, and farm to table cuisine, and it's open to the public.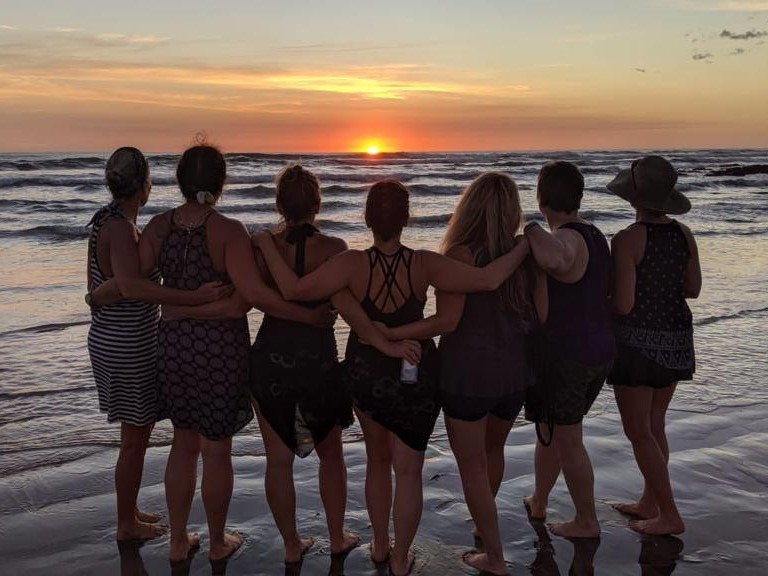 Potrero Beach: If you want to spend sunset in a rustic beach bar that is favored by locals and tourists alike, Las Brisas in Puerto Potrero is the place to be. Built in 1950, this genuine local setting will give you a true taste of experiential travel. If you are interested in completely unique things to do in Guanacaste Costa Rica, check out a fairly new sunset spot that recently opened up in front of Las Brisas. The Water House is a floating tiki bar that you can rent by the hour and is completely private. You and your guests take the boat from Las Brisas and either order food and drinks from the restaurant to take out with you or bring your own. This private oasis in Potrero bay is an experience you won't forget! Another unforgettable experience available in Potrero Beach is perched up high in the mountains for that perfect sunset view. Castillo de lilo has a romantic and tragic history, having been built for a woman who attempted and failed to escape war-torn Germany. Her grief-stricken fiancé completed the castle in the name of love. It is now a reservation-only restaurant and special event location with spectacular 360-degree views.
Sunset on the Pacific Ocean: Last, but not least, is experiencing sunset from a luxurious sailboat! Snorkel, swim, or laze around the boat while you sail into the sunset. This half-day trip includes food and an open bar. There is also a good chance you'll see dolphins, manta rays, turtle and even whales. Get ready for a good time! Check out all of our guest experiences HERE.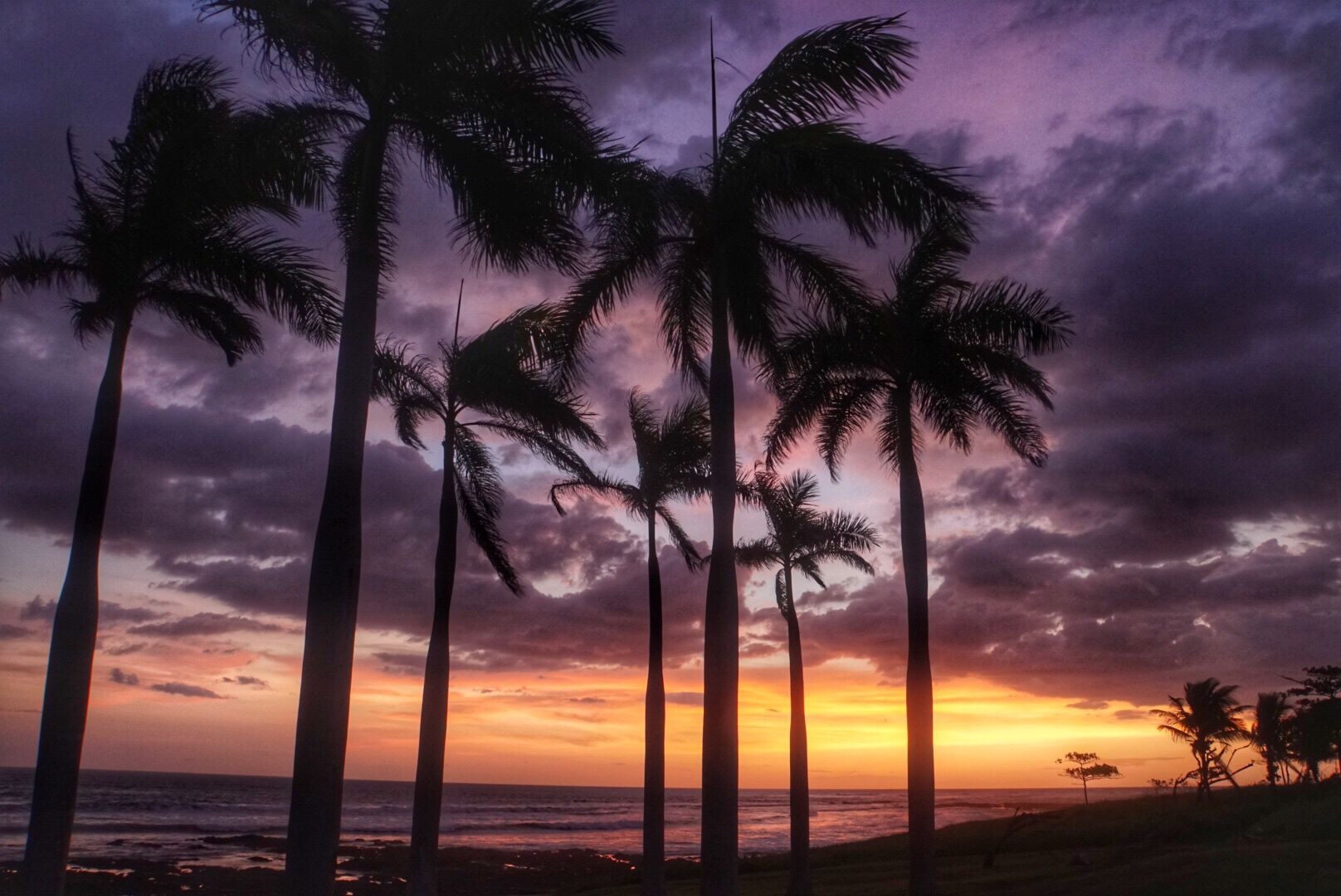 Guests of Pura Vida House are fortunate to experience magical sunsets at the three tranquil beaches they can visit as part of their exclusive access to these two resorts in Costa Rica on the beach. Pura Vida House is the only luxury rental villa in the resort to have access to the beautiful Hacienda Pinilla Beach Club and the Mariott's fine dining. Our guests can also easily explore the areas of Flamingo and Tamarindo Beach with our help and convenient shuttle service. There is no excuse to not take in the sunset from a new vantage point every day of your stay at Pura Vida House! Book your stay now!
Please contact us with any questions you have if you are considering staying in Hacienda Pinilla Costa Rica. We are available at (614) 600-1904 or info@thepuravidahouse.com. We look forward to hearing from you soon.
Blog by: Jennifer LaCharite – Costa Consultants, International