Costa Rica – The Happiest Place on Earth
Visit our webpage for more info on our Costa Rica vacations – www.PuraVidaHouse.com
Costa Rica may be a tiny country (the size of West Virginia), with a population of less than 5 million people.  Yet, its citizens enjoy the highest happiness levels in the world.  And its Nicoya Blue Zone (a Blue Zone is a place where people live the longest and happiest in the world), ranks amongst the top places in the world for longevity.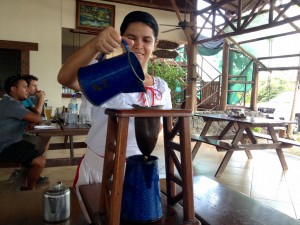 To illustrate this, yesterday morning I was out for jog early morning in my hometown of Alajuela, in Costa Rica's Central Valley.  As I passed by a woman at work cleaning the public roads of our city, she was singing out loud to herself and dancing while she worked.
This, to me, illustrates the mentality we as all humans should strive to embrace, and that many people in Costa Rica seem to be able to. You might think she would be sad and a little down doing a job that most people would think is undesirable, yet she was full of life and smiles, and ready to greet me with a solid high five!
We see this attitude all over the country, and mostly in places and situations where you would think it's least likely to occur.  The "pura vida" attitude and state of mind is one we try our best to pass on to our guests at Pura Vida House.
To live life relaxed, not taking yourself too seriously, and to focus more on the problems that other people have around the world and to do our best to help others, which will in turn likely make our problems seem small.  To remember to smile often, and talk to your neighbors and friends, to make time for that.  To spend quality time with your family.  These moments that may seem small, insignificant, and easy to push off in the first place often turn out to actually be the most important moments – more so than that item to check off your to-do list, or even that thing at work that seems to important.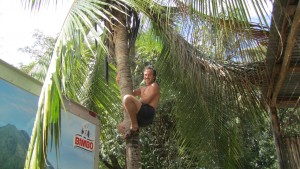 At Pura Vida House every week is different.  Many weeks we have families or groups of friends simply renting out the villa.  Other weeks we put together pickleball vacations, pickleball camps, tennis vacations, tennis camps, yoga retreats, yoga camps, and golf vacations and golf camps.  The common goal for us on all weeks is for guests to have an unforgettable vacation in Costa Rica, and to also take the "pura vida" state of mind with them, hopefully for many months or years to come!
Today's world can be difficult, and our society set-up to induce stress in our lives as a byproduct of our other priorities.  Seeing how simply folks can live and how happy they can be with simply things, might give us insights as to what we should do to make our own lives healthier and happier.  At the end of the day, that's the ultimate goal, right?
So long from Costa Rica, a world super power in happiness … pura vida amigos!!!
Warmest regards from the Golden Coast,
Mani & Sindy
Costa Rica Rental Property & Retreats
Pura Vida House Luxury Beach Villa, Costa Rica – www.PuraVidaHouse.com