Or is Costa Rica the Country For You?
Costa Rica is a rugged, raw, beautiful country. People travel here to witness nature in its purest state–beaches, volcanoes, hot springs and wildlife; partake in adrenaline pumping activities–surfing, zip-lining, hiking, mountain biking; and revel in the feeling they are in a culture completely different to their own (Pura Vida — Life is Good!). If this sounds horrible, then Costa Rica is not the country for you!
If: you like roads to be smooth and travel fast, everything in a straight line and simple; Costa Rica is not the country for you.
If: you travel to new countries and cultures with the idea that everything should be the same as back home, ideas about how people should behave, about what you will experience while you are there and how you will feel about it all, Costa Rica is not the country for you.
But: if you prefer to let each day's adventures find you, Costa Rica just may be for you. If you are willing to travel pothole-laden roads, encounter illogical events and occurrences and people to reach the most rewarding experiences, Costa Rica is definitely for you.
In Costa Rica, the most rewarding experiences are down the bumpiest roads – literally and figuratively. Bad roads into parks are a way of protecting them from masses of tourists, and sometimes it seems that we only fully appreciate the sweet after the bitter experiences of life.
Either way, Costa Rica reveals itself to each person in an individual and unique way that you can only experience when you visit – whether through its nature, people, or way of life (Pura Vida!).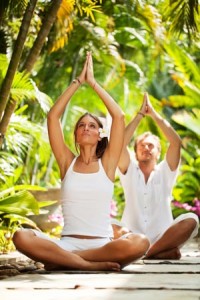 If you don't have patience for unexpected experiences, new ways of thinking, new food, and seeing the varied ways people live and fill their days, we advise staying away from this adventure-loving, nature-filled, slow-pace-of-life magical country.
Costa Rica is also full of great food, great spas, and luxurious experiences, we just do it the Costa Rican way! The best fruits and natural foods in the world, monkeys and great wildlife all around, and always a few surprises.
But if you're open to seeing what Costa Rica, the Rich Coast, is willing to share with you, please come visit us at Pura Vida House this winter! Your adventure awaits!