What's Your Ideal House Rental in Costa Rica?
Pura Vida House will customize your vacation experience to fit your rental needs; whether you would like an independent experience, or personalized help planning your vacation in Costa Rica
A house rental in Costa Rica can be a turn-off if you don't think it offers you what you're looking for on your vacation. There are so many different types of travelers out there; from those who like to plan everything and execute the trip on their own, to those who would like the insider experiences but don't have the time or desire to plan it all and execute it alone.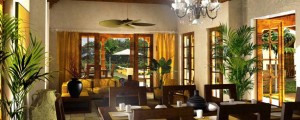 Pura Vida House works for everyone – we are located near enough to Tamarindo, Costa Rica, to enjoy the dining, shopping, nightlife and action of a beach town, but set away enough to enjoy the natural tranquility that makes Costa Rica famous.
You can rent the villa, rent your own car, and plan your own adventures in the privacy of your 4 bedrooms and 4 bathrooms, spacious kitchen and outdoor living space. No need to pack sheets or towels, as those are provided for you, but you can have the freedom to eat what you want, where you want and explore up and down the coast (or simply explore as far as the Hacienda Pinilla Beach Club, just down the road from Pura Vida House)!
Or you can rent the villa plus have the freedom of not having to cook, drive or plan activities while on your vacation to the Tamarindo area of Costa Rica. We can take care of all of that for you, so all you need to focus on is choosing from the options available to you; massage or surf lesson? Tough call!
Our local cook can prepare healthy local cuisine for your group for breakfast and dinner daily, or we can hire you a gourmet chef for just those days you'd like to be pampered in the house. We can have massages arranged at a nearby spa (best in Central America!), or even have massages arranged at the villa.
Want to be taken to see the best wildlife the country has to offer while staying in your house rental in Costa Rica? Volcanoes, zip lines, hot springs, surf lessons, scuba? We can arrange that for you too. Your wish is our command when you are staying in Pura Vida House, we will do everything in our power to ensure your trip to Costa Rica is just what you desire, and a step beyond.
We are so bold as to say that Pura Vida House will give you the most personalized vacation not only for a house rental, but for any vacation in all of Costa Rica.