Pickleball Camps in Costa Rica | Group Vacation Packages
Looking for a vacation of a lifetime? Pickleball camps in Costa Rica are the way to go to improve your game, have a great time playing under palm trees and with monkeys and parrots cheering you on. Pura Vida House in Hacienda Pinilla is the go-to spot for the best pickleball camps internationally
Pickleball camps are being held all over the United States as the sport of pickleball grows leaps and bounds. Everything from local clinics on public tennis courts to organized international excursions in warm locations.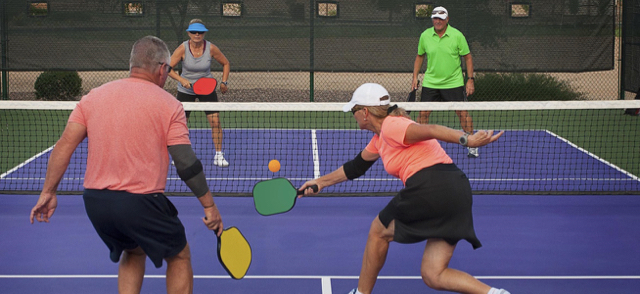 Costa Rica is quickly becoming a go-to spot for pickleball camps due to its warm sunny climate (especially during cold winter months up north, and too-hot summer months out West and down South). The sunny, dry, tropical northwest of Costa Rica is a great place to play pickleball year-round. And with hundreds of beautiful beaches, everyone can find a spot that speaks to them.
Clinics at Pura Vida House will be held with the Hacienda Pinilla pro, who is a 5.0 player, as well as we bring in many top pros from all over the United States to ensure you get the top instruction you want to get out of a camp. There is also unlimited play and games — BUT, be sure you get out to explore all of the amenities our Top Resort offers!
See the wildlife like monkeys, parrots, anteaters, armadillos and more!
Visit the three beaches within the resort, ideal for everyone from walking, sea-shelling and bathing to surfing and exploring!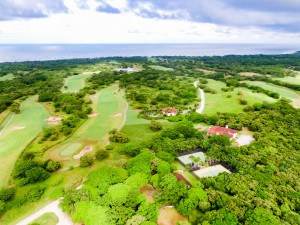 Play golf a a top rated, and Audbon sectioned course with holes overlooking the ocean.
Pamper yourself at the Beach Club with infinity pool, restaurant, tiki bar and spa.
And of course we are a close jumping off point to many other key national parks and activities that are unique to Costa Rica.
Pura Vida House and your hosts, Mani & Sindy, are one of the top rated villas in Costa Rica. We have a proven track record of showing people a great time, and showing you unique things and experiences you won't get with any other pickleball camp. Let us show you the vacation of your life, and get in some great pickleball!
Pura Vida!