Pickleball Getaways in Costa Rica: What to Know
I know we've blogged about this before, but it continues to amaze us how fast the sport of pickleball is growing in the United States and around the world. And across all age groups! There are more and more tournaments available for all levels each year as well. Fantastic! And pickleball getaways with groups friends, teammates and families are becoming more popular as well.
We host fun pickleball getaways at our villa, the Pura Vida House in Costa Rica, and players come from all over the US, Florida, Arizona, Chicago, Columbus, Los Angeles, North Carolina, and many other states. Groups are very diverse too, in ages as well as playing ability. The constant about everyone we host, is that 100% of players are extremely passionate about the sport, and want to get better quickly, as well as enjoy a great trip to Costa Rica!
A few of the most unique things that we offer at our pickleball getaways here in Costa Rica is our courts and the experiences everyone gets to take home with them. No other pickleball getaway offers the private, luxury accommodations and nature-filled resort atmosphere of having everything at your fingertips as Pura Vida House. 
Our pickleball courts are literally surrounded by lush nature and biodiversity. While you're playing you will get to see and hear howler monkeys, iguanas, and dozens of colorful birds like parakeets, parrots, squirrel cuckoo's, falcons, scissor tailed flycatchers, and more! The howler monkeys will sometimes climb the fence around the pickleball courts and "cheer" while you play! This creates a magical experience.
And when you get off the courts (that's, if you do at all!), then we pride ourselves in offering numerous unique activities to do, some that are well known around Costa Rica, such as zip lines, ATV's, snorkeling, bird watching and fishing, and many where you get to experience the real Costa Rica, like going to typical rodeos and festivals (don't worry, in Costa Rica we don't hurt the bull!), visiting local schools and neighborhoods, mingling with the locals to play some soccer (or at least kick the ball around, ha!) …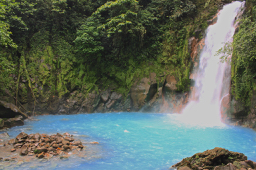 … hiking and swimming at hidden waterfalls in the rainforest, finding sloths, poison dart frogs and toucans in the wild, experiencing Costa Rica's gravity hill, kayaking to the Tamarindo secret mini white-sand island (where snorkeling is great!), and of course eating healthy meals at local "Soda's", where Costa Ricans eat daily!
Come on down and join one of our pickleball getaways and camps, and we'll make sure you experience Costa Rica like a local, while having world-class resort amenities and white-sand beaches just steps away from our villa.
Book your dream pickleball trip today! Group options available!
Warmest regards from the Golden Coast,
Mani & Sindy
Costa Rica Rental Property & Retreats
Pura Vida House Luxury Beach Villa, Costa Rica – www.PuraVidaHouse.com