Pickleball with Kyle Yates and Brian Ashworth in Costa Rica
We've just had a wonderful week of pickleball with Kyle Yates and Brain Ashworth in Costa Rica, here are some of the highlights
Pickleball is fun, and a great lifestyle activity choice wherever you live, but it's expanding now to your vacations and travel! We've just had an amazing week of pickleball with Kyle Yates and Brian Ashworth in Costa Rica, here at Pura Vida House in Hacienda Pinilla.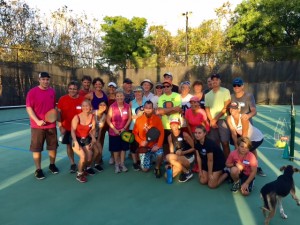 We hosted a group of eight players at our villa, to play their hearts out, with and receiving instruction from Kyle and Brian! Days were filled with hours of competitive play in the mornings, along with clinics and instruction.
Players played with and against the pros, getting live tips and seeing what the game looks like at the top level, as well as getting to ask any and all questions and getting personalized feedback from the pro.
No other type of pickleball vacation give you so much personalized attention from top pros like Kyle Yates and Brian Ashworth, while getting to know them both on and off the court!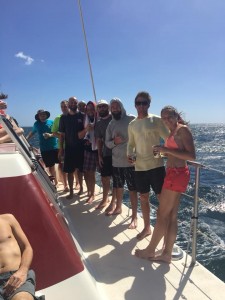 And don't think this trip was just about pickleball, the whole group also explored and experienced the nature, adventure and paradise that is Costa Rica.
We went sailing, surfing, swimming in waterfalls, attended a local Costa Rican rodeo, and even made it out to a local cantina to sing karaoke one night. We even found a little time to relax by the infinity pool ocean front!
Pickleball trips anywhere in the world can't be topped by trips to Pura Vida House at Hacienda Pinilla. With full-time pro on-site, you are in good hands throughout the year. And when you attend a pickleball week in paradise with a pro, you could be playing pickleball with Kyle Yates and Brian Ashworth in Costa Rica, or with any number of top pros who will be coming down to vacation and play with you in the coming months and years!