The Story of How Pura Vida House Came to Be
Many past guests of our past Pura Vida House asked us how in the world we came to own and operate a vacation villa in Costa Rica. Here, we give you the answer, the story of Pura Vida House.
The question often comes up in everyday conversation; how did we end up with the idea to create Pura Vida House, and how did we make it happen?
I feel the question is logical when you've first met someone and you ask the typical 'so what do you do?' and receive the unexpected response of running a full service bed and breakfast in Latin America.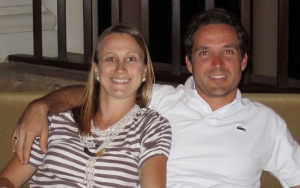 So do you want the long answer or the short answer? Short answer? Okay, here goes:
DC + long commute + cost of living + missing family are remedied by family vacation home in Costa Rica + trip-planning skills in Costa Rica + living in Costa Rica and Ohio to spend time with both families.



Make sense? Okay, well here's the long version too if you'd like more elaboration!:
We were living in the DC area, working hard; Stephanie at a desk job making what she felt was a decent wage; Jorge running his startup Sports For Nature, putting on charity sporting and social events to raise awareness for environmental charities.
But we just felt we weren't getting ahead. The cost of living, the hours per day spent commuting in never ending traffic, little time to spend with family.
We were also scraping up every penny we could find to send down to Costa Rica to put into what was to be a family vacation home near the coast. At the same time, Co-workers, friends, and participants at Jorge's events would catch on that he is Costa Rican, and everyone's somebody-or-other-in-law was taking a vacation to Costa Rica or planning a honeymoon there, and wanted Jorge to put together a fun itinerary and list of places to visit.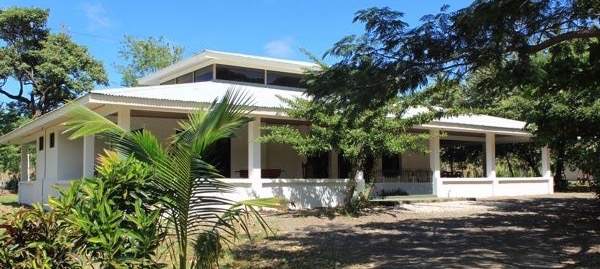 Put these ingredients together, and there you have the original Pura Vida House — a full service Costa Rican guest house — the solution to all of these problems. Spend half the time in Ohio near Stephanie's family, half in Costa Rica near Jorge's; both places with no commute given the nature of our business. We already had the house built, and groups of people wanting to visit Costa Rica. So we began hosting groups to our place in Guanacaste (the best part of Costa Rica, in our opinion) instead of creating detailed itineraries all over the country.
And there you have it. You can see that the birth of Pura Vida House was not just some invented idea of what we wanted to do with our lives, but rather the inevitable outcome of many variables we'd been given – Pura Vida House found us!
And how, we're proud that we've moved to the new Pura Vida House, within Hacienda Pinilla. This allows guests to be closer to many activities and adventures, but maintains a tranquil setting set back from the bustle of Tamarindo. More access to world-class spas, dining options and three beach access points within the resort!