If you are planning to visit Tamarindo Costa Rica beaches…get ready, because there is a lot to see and do! Not only is Tamarindo a bustling little beach town, but there are plenty of things to do in Guanacaste – the Costa Rican province in which Tamarindo resides, so there are several day trips you can take during your Tamarindo Beach vacation to see waterfalls, volcanos, hot springs, mangroves, and other beautiful Costa Rica beaches. A trip to Tamarindo Costa Rica is not just a trip to the beach!
Things to Do in Tamarindo Beach
Hit the Beach
As the closest and busiest town to Pura Vida House, Tamarindo Beach is a popular spot to visit during your vacation to our luxury villas in Costa Rica. Located just half an hour's drive from our front door, Tamarindo Beach deserves a must-see on your list. In fact, we provide shuttles there and back to make it easy for you! The light-colored sand and expansive beach of Tamarindo is a great spot to people watch as there is a lot going on. You will see buskers selling jewelry and cold coconuts (pipas fria), sunbathers, and surfers during your visit to Tamarindo Beach. While you're there, visit some of the many shops that line the main street, located just off the beach. When sunset nears around 5:30 pm make sure you get a spot at one of the many bars and restaurants that line the beach. We recommend Pangas for fine dining on the sand or TamaOnda for a closeup view of one of the nightly fire shows that enchants beach-goers once the sun goes down.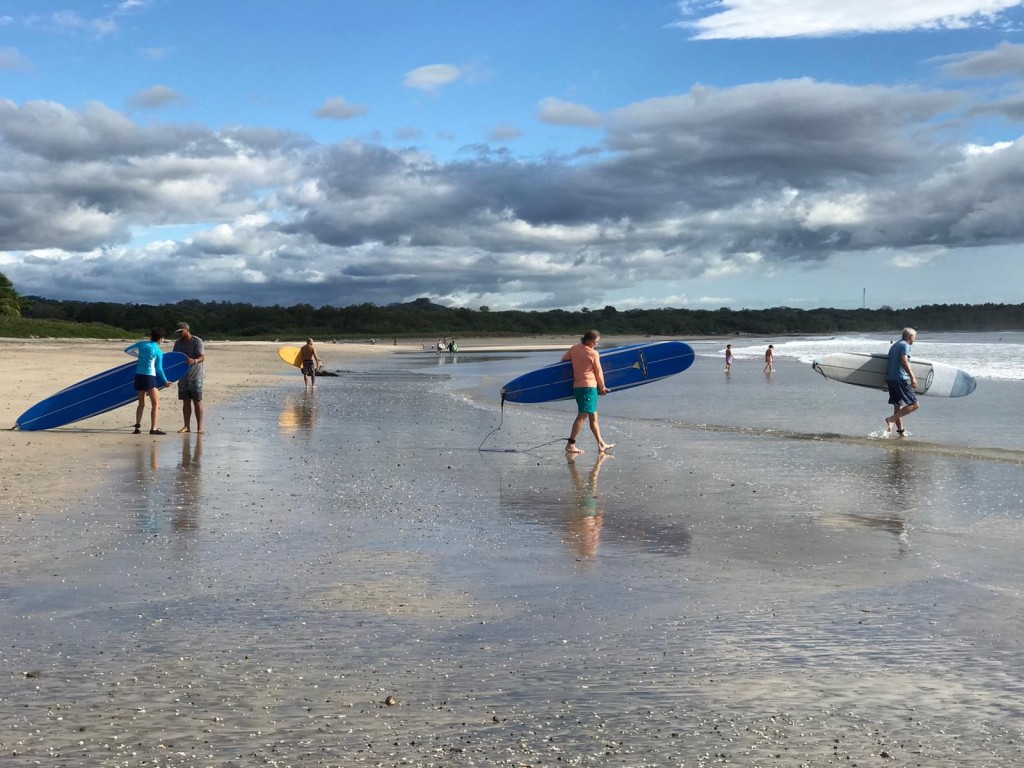 Take a Surf Lesson
Tamarindo Beach Costa Rica is the country's most popular place to take a beginner surf lesson. The waves here break right on the beach so you don't have to paddle your surfboard way out to reach the waves. Also, the waves break on a soft beach so you won't get hurt when you fall off your board – and you will fall! Several places offer surf lessons seven days a week so you can rest assured that someone is giving a lesson the day you decide to visit. If you already feel comfortable on a surfboard, you can simply rent a board at any of the surf shops along the main drag.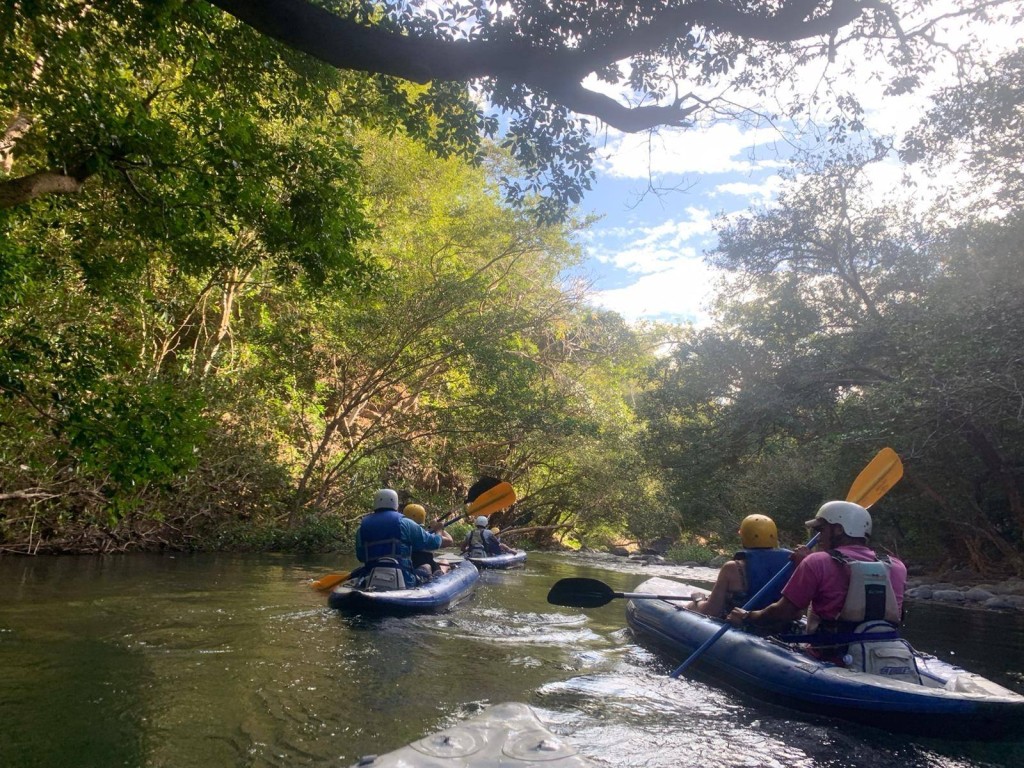 Estuary Boat Safari
One of the most endangered ecosystems in the world can be seen up close and personal right in Tamarindo Costa Rica. The estuary that lies on the very north part of Tamarindo Beach is a mangrove forest – a rare ecosystem that is home to large wading birds like herons and the American crocodile. This mangrove is part of the protected area of the Marino las Baulas National Park. A tour of this estuary allows visitors to see a totally unique ecosystem nestled amongst Tamarindo Costa Rica beaches. Tours by boat or kayak include guides who will bring you off the boat and into the national park where howler monkeys, iguanas, and colorful crabs make their homes.
Discover some of the amazing things to do in Guanacaste Costa Rica
Horseback Ride on the Beach
Seeing sunset from atop a gentle steed will transport you back in time to when, not too long ago, the farm folk of Guanacaste used horses as their main transportation. Not only will you witness sunset but nearby beaches like next door Langosta is often included as a stop on the ride from Tamarindo Beach. A peaceful ride along the coast will let you see Tamarindo Costa Rica beaches from a different perspective!
Day Trips from Tamarindo Costa Rica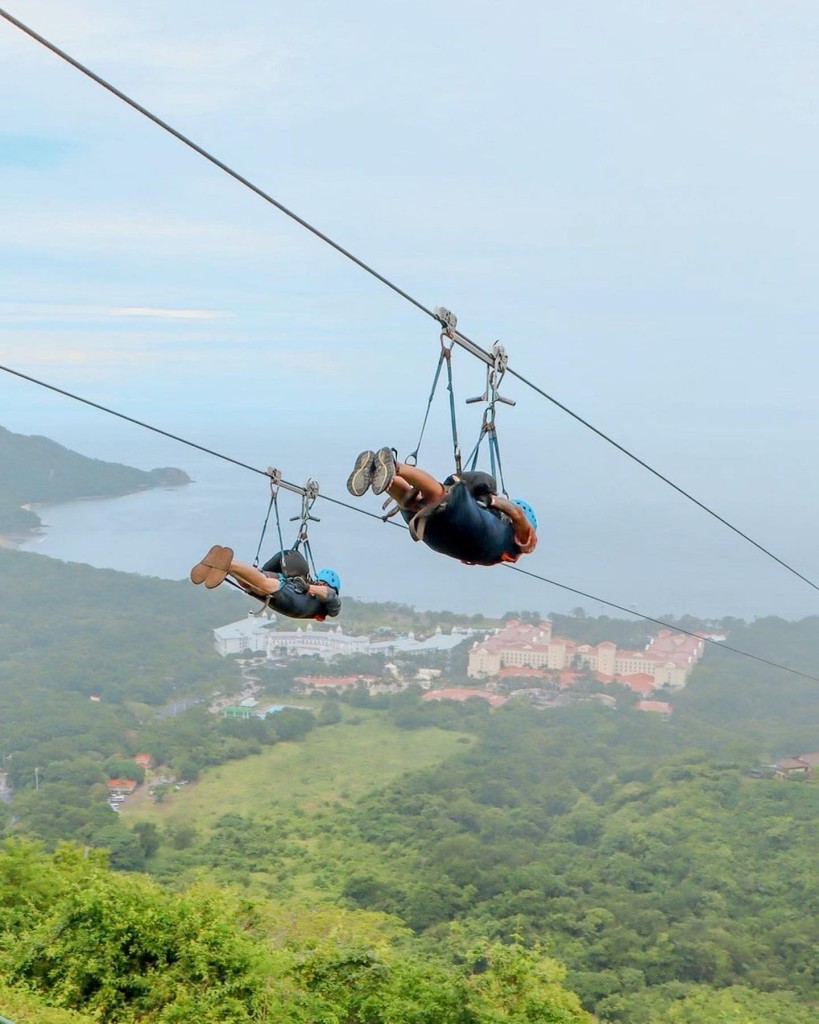 Zipline Adventure
Take the day off from laying on the beach and get out and explore some of the things to do in Guanacaste that make Costa Rica so great! One of the most popular things to do has got to be ziplining. The zipline was invented in Costa Rica so if you're going to try it, this is the place to do it. There are several options around Tamarindo for ziplining through the canopy of the tropical dry forest. One of our favorites has got to be the Superman Zipline at Diamanté Eco Adventure Park. This mile-long zipline has you flying head-first while facing the expansive Pacific Ocean. This is the longest Superman zipline around! The park also features an animal sanctuary with Costa Rica's most tropical and endangered animals and reptiles. You won't forget your face-to-face experience with a mighty jaguar (through glass, of course), spider monkeys, boa constrictors, or the beautiful and elusive morpho butterflies.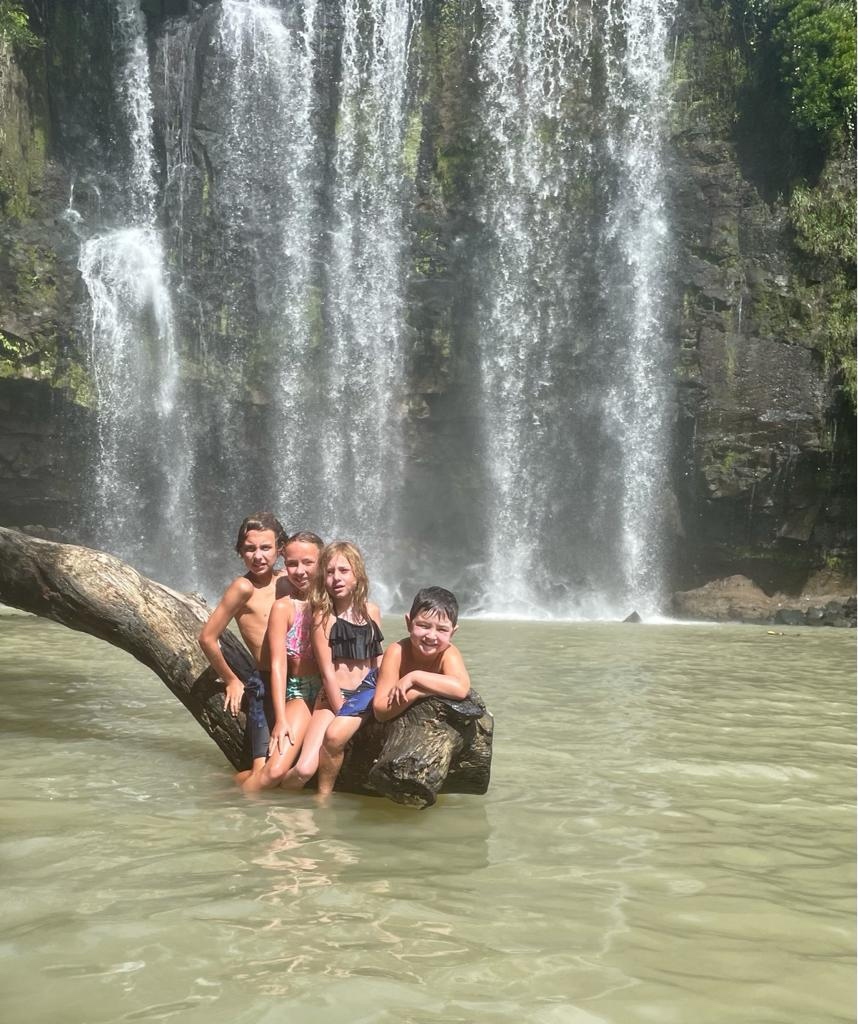 Swim in a Waterfall
Rio Celeste is one of the most beautiful waterfalls in all of Costa Rica. Its natural blue hue is created by mineral deposits and local legend says it got its color when God dipped his paintbrush into the river while he was painting the sky. A trip to Rio Celeste includes a two-hour hike after a three-hour drive to the Tenorio Volcano National Park. Rio Celeste Waterfall is actually located just outside of Guanacaste in the province of Alajuela. A much closer option with significantly less hiking is a trip to Llanos de Cortes Waterfall, located just outside of Liberia, two hours from Pura Vida House. Here you will find a breathtaking waterfall in a tropical oasis at the bottom of a fairly easy-to-traverse staircase. You can pack a lunch and enjoy the day swimming beneath this waterfall and taking in the dazzling sight of the falls and the sounds of classic marimba music which typically fills the air.
Visit a Volcano
Visit the slopes of the Rincon de la Vieja Volcano, located just an hour and a half away from Pura Vida House. Rock climbing, rappelling, white water rafting, and ziplining await you for the experience of a lifetime. After a half-day full of adventure, you will melt all of your worries away in a volcanic mud bath and natural hot springs. This immersive experience in the heart of the Costa Rican jungle will be the highlight of your trip!
There are so many things to do nearby, you are spoiled for choice when you visit Pura Vida House! Please contact us with any questions you have if you are considering all-inclusive vacation rentals in Costa Rica. We are available at (614) 600-1904 or info@thepuravidahouse.com. We look forward to hearing from you soon.
Blog by: Jennifer LaCharite – Costa Consultants, International