Have you been considering a vacation in Costa Rica, but aren't sure which area is right for you? There are many different areas to consider when planning a trip to this small Central American country. From jungles to beaches to mountains to cityscapes, the Costa Rica provinces are as diverse as the microclimates that make up the country.
There are seven provinces of Costa Rica: Guanacaste, Puntarenas, San José, Alajuela, Cartago, Heredia, and Limón. Each province has its own unique charm and reasons to visit.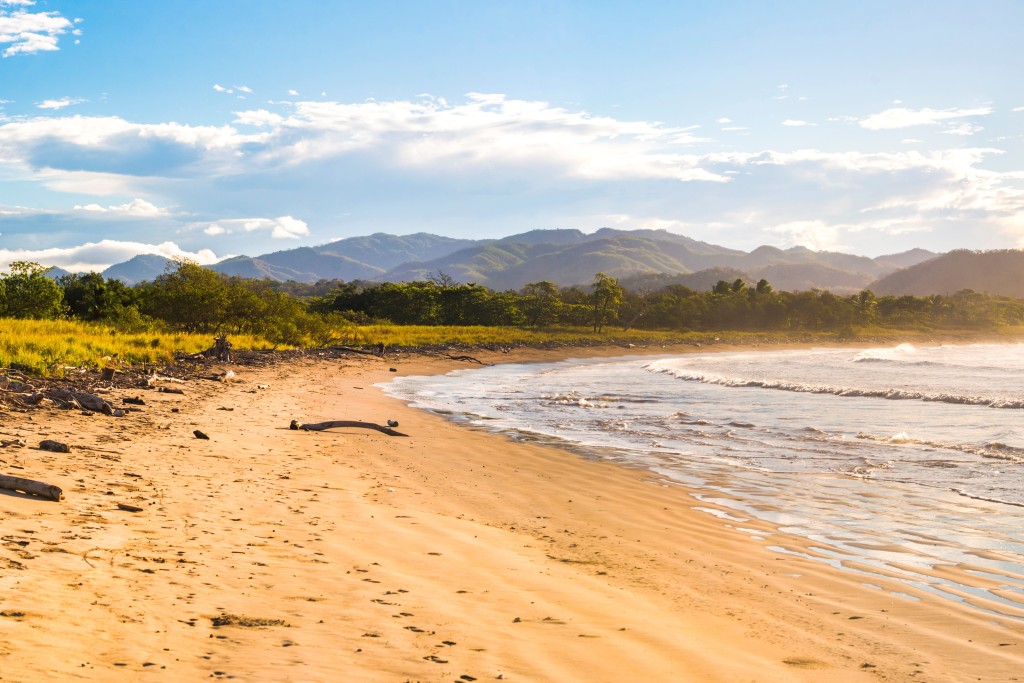 Guanacaste
Costa Rica is not just dense rainforests and humid climates. The province of Guanacaste is home to the tropical dry forest, which is an endangered ecosystem found only in the tropics. It is characterized by monsoon-like rains for half of the year and hot and dry weather for the other half of the year. Here in Guanacaste, dry season typically lasts from December to April, while the green season runs from May to November. While tourism generally coincides with the dry season due to tourists in the northern hemisphere looking to escape their winter, the green season gives Guanacaste the dense jungle look many adventurers are looking for in their Costa Rican vacation.
If you're a beach lover, the Guanacaste area is the place to be. There are lots of beaches that you can discover on a day trip as they are fairly close together along the North Pacific Coast of Costa Rica. You can also do day trips to see totally different landscapes when travelling in Guanacaste. You can visit Rincon de la Vieja Volcano and three surrounding waterfalls – Oropéndola Waterfall, La Victoria Waterfall, and Las Chorreras – all in one day.
The diversity and convenience of this great province of Costa Rica is the reason we chose it for our luxury vacation rental villas, Pura Vida House. Located in the prestigious Hacienda Pinilla Beach Resort, we have nearly private access to three incredible white sand beaches – Avellanas, Langosta, and Mansita. From the best beaches, to golfing, to hiking, to amazing waterfalls, there are so many things to see and do within close proximity of our luxury villas in Costa Rica. Guanacaste is also home to one of two international airports in the country. Located in Liberia, the Guanacaste International Airport is only an hour and a half drive from Pura Vida House.
Discover some of the many things to see and do near Pura Vida House
Puntarenas
South of Guanacaste is the largest province in Costa Rica. Puntarenas offers some of the country's most impressive natural sights, with both Manuel Antonio National Park and Corcovado National Park located within the province.
The Costa Rica province of Puntarenas is a nature lover's dream, with an endless array of outdoor activities and stunning tropical views. Montezuma Beach, Ballena National Marine Park, and the Monteverde Cloud Forest Biological Reserve are some of the province's must-see sights. While Costa Rica contains 5 percent of the world's diversity, 50 percent of that is found in this amazingly biodiverse province.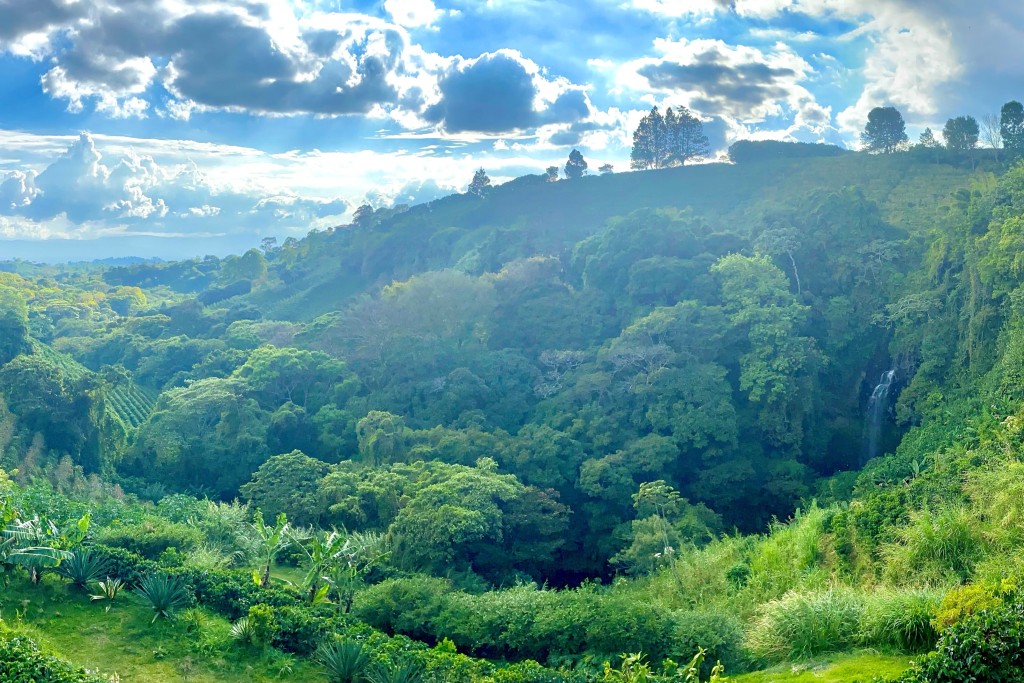 San José
Home to the capital city of San José, the province of San José is found in the center of Costa Rica, deep within the arid Central Valley. While the city itself is the economic, political, and cultural capital of the country and home to several museums and historic architecture, it is well worth venturing beyond the city.
Landscaped with misty mountain ranges and lush rainforests, the province of San José is home to Los Quetzales National Park and Chirripo National Park, which is named for the highest mountain in the country. Much more than its namesake city, this Costa Rica province is a true mixture of culture, history, and nature. Having the best infrastructure and largest international airport in the country, the San José province is as easy to travel as it is enjoyable.
Alajuela
Directly east of Guanacaste and covering much of Costa Rica's border with Nicaragua is the province of Alajuela. Home to one of the most visited places in the country, Alajuela contains the beautiful town of La Fortuna and its nearby Arenal Volcano – Costa Rica's most active volcano.
A sparsely populated province of Costa Rica with volcanos, hot springs, mountains, and the country's largest lake, Alajuela is a nature lovers paradise!
Heredia
As one of the smallest provinces in Costa Rica, Heredia features quaint, colonial-style towns, coffee plantations, and crater lakes. The city of Heredia, known as the "city of flowers", is the main settlement to visit. Settled in 1706, it features a lovely central square with interesting landmarks and historic buildings.
Known for hiking in its vast Heredia Central Mountain Range, and white water rafting the imposing Sarapiqui River, there are many features to appreciate in Heredia. The main attraction, however, is Braulio Carillo National Park, which features untouched rainforest scattered with dormant volcanoes and crater lakes.
Cartago
Nestled between the Costa Rica provinces of San José and Limón, Cartago is another small province with big historical significance. Cartago has some of the most impressive Spanish colonial-era sites in the country and is rich with culture and heritage. This Costa Rica province is home to the Orosi Valley, known for its lush vegetation and incredible scenery. The town of Orosi has the oldest Catholic Church still running in the country.
Once the capital of the country, the city of Cartago lost its national status in the 1800s due to its close proximity of the active Irazu Volcano. The city's centuries-old churches and cathedrals still house some of Costa Rica's most traditional religious ceremonies.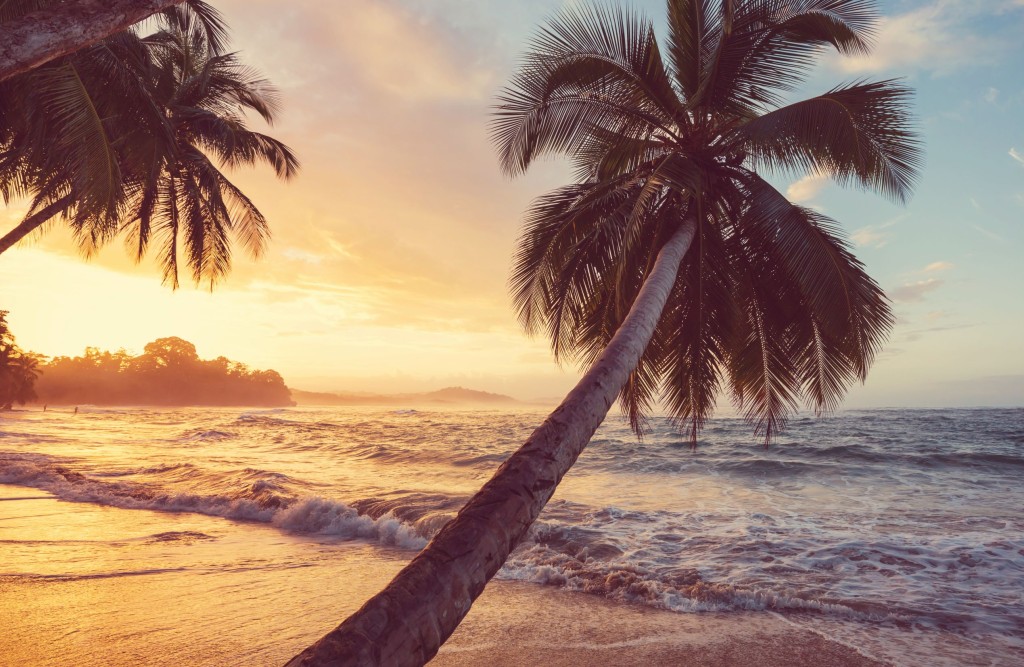 Limón
Located along Costa Rica's Caribbean Coast, the province of Limón is unique in both climate and culture from the rest of the country. It is home to diverse populations, with Afro-Caribbean, indigenous and Spanish cultural influences. The climate in the Caribbean province is mainly hot and humid, however it is unique because when the rest of the country is experiencing its rainy season, Limón is having its dry season and vice-versa.
As the least visited province by international tourists in the country, Limón features quaint villages and towns, seemingly uninfluenced by time or modernization. Coastal towns such as Puerto Viejo, Punta Uva, and Manzanillo are popular with visitors who wish to see the slower parts of Costa Rica and experience nature and wellness such as yoga and native cacao healing ceremonies.
With so many microclimates to discover amongst the provinces of Costa Rica, which one will you choose?
If you are considering visiting the popular province of Guanacaste, please contact us with any questions. We are available at (614) 600-1904 or info@thepuravidahouse.com. We look forward to hearing from you soon.
Blog by: Jennifer LaCharite – Costa Consultants, International