Pura Vida House at Hacienda Pinilla is a beautiful, high-end villa, and one of the top Costa Rica luxury retreats on the Pacific Coast. We were awarded TripAdvisors' Certificate of Excellence three years in a row from 2016 to 2018 and most recently TripAdvisor's 2019 Travelers' Choice.
Costa Rica Luxury Private Retreats

Our private 5,000+ square foot villa estate boasts 6 private suites with en-suite bathrooms, including 2 tropical outdoor showers — a guest favorite!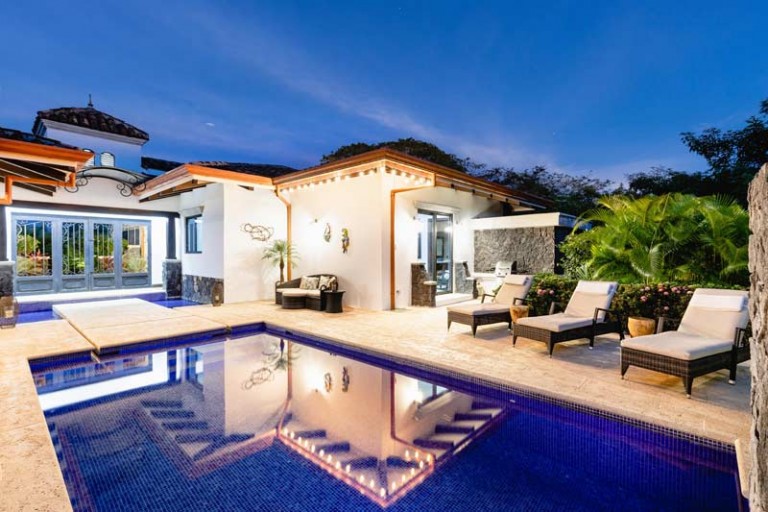 With spacious accommodations, al-fresco dining, a luxurious pool, 2 spas in the resort, and a private on-site chef, everything you need to have a Costa Rica dream vacation will be right on your front door.
Enjoy Peace of Mind with Our Complimentary Concierge Service
As you enter Pura Vida House through our private double gates, you will leave all your worries behind and start what promises to be a magical week. Your dedicated concierge will take care of every detail when you arrive for your vacation.
Your Personal Guide to the Most Memorable Luxury Experiences

If you need restaurant recommendations or reservations, want to try book tours or excursions, or simply suggestions on the best places to go to inside Hacienda Pinilla Resort, we'll be here to guide you to the best possible experiences.
And even when you're on the move exploring our stunning tropical landscapes and nearby beach towns, your concierge will be just a phone call or text message away.
See Costa Rica's Unique Wildlife

Part of the magic of Pura Vida House is the immersive biodiversity that will surround you throughout your stay. Don't be surprised at the sound of howler monkeys lounging in canopies, iguanas and anteaters trekking our grounds, or the dozens of colorful birds flying overhead.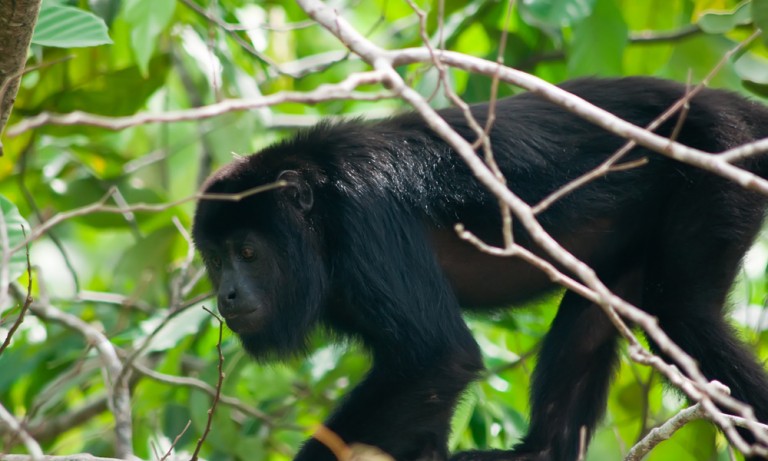 And that's just on our private estate! If you're a true adventurer, we can guide you to some of our favorite wildlife lookouts where you can sightsee Costa Rica's most unique animals. Imagine American crocodiles as large as 25-30 feet basking in the sun, sea turtles sunning on the beach, humpback whales surfacing just off the coast, and colorful toucans and parrots in the trees above. If you're really lucky, you may even catch a rare sighting of a puma or margay!
World-Famous Beaches in Walking Distance of our Luxury Retreats

One of the best aspects of staying at Pura Vida House is that we are located in the heart of Hacienda Pinilla Resort, a 4,600-acre paradise on Earth!
Two of our favorite Tamarindo beaches (and a must-see for any traveler) are just minutes away from your estate.
Langosta Beach
Known for its beautiful white sand and long stretches of uninterrupted coastline. It's perfect for sunset walks and sea-shelling. But perhaps the most beautiful thing to enjoy is the crystal clear waters. You can literally walk 100 feet into the surf and still see your feet!
Avellanas Beach

Not only is this beach just as naturally stunning as Langosta Beach, but it's also a hot spot for watersports. Relax at the famous Lola's Beach Bar & Restaurant while watching surfers ride incredible breaks. And at sunset, join some of the impromptu pick-up soccer games with the locals.
Luxury Amenities at the Pura Vida House

When staying at Pura Vida House, you'll also have access to:
12 restaurants and bars
Championship golf course
Tennis and pickleball courts
Equestrian center
Mini market and chapel
the JW Marriott Guanacaste (located inside our resort)
We're also the only resort to provide free, unlimited access to the Beach Club at Hacienda Pinilla, which is valued at $280 per person.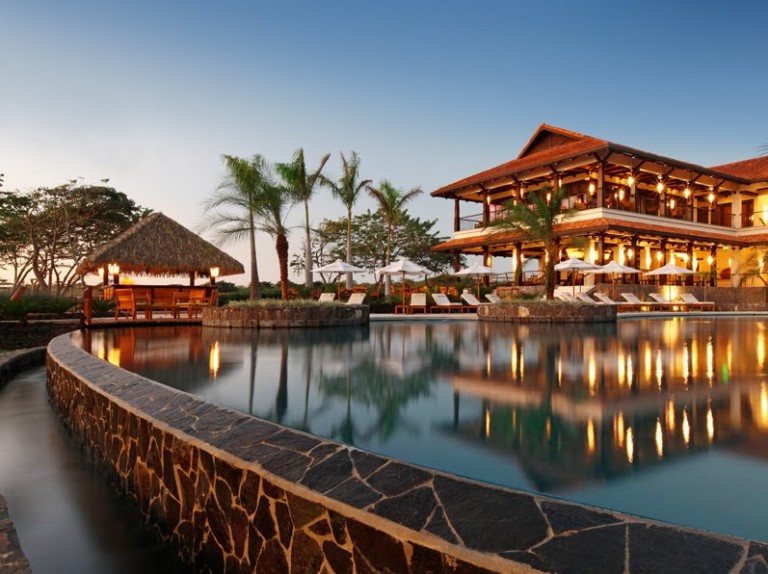 Whether you're visiting Costa Rica for a wedding, a relaxing getaway, a family vacation, wildlife adventures, or to tour our delicious cuisine, Pura Vida House and your dedicated concierge service will ensure you enjoy the ideal Costa Rican luxury vacation.
We'd love to do everything we can to make your vacation an unforgettable one! So, get in touch and start planning your next tropical escape to our luxury villa.
– Mani & Sindy