Costa Rica Family Vacations and Vacation Packages
Costa Rica family vacations are ideal at Pura Vida House in Hacienda Pinilla, near Tamarindo
Going on a vacation with your family to Costa Rica?  We host many Costa Rica family vacations at our villa/resort, Pura Vida House, we're currently the #1 ranked high-end villa in the world on TripAdvisor, see full rankings and past guest reviews here: www.tripadvisor.com/TravelersChoice-VacationRentals
Many of our groups are families, or multi families coming together, especially in the months of June, July and August, for the US summer vacations.
Our resort, Hacienda Pinilla, has lots of things to do for everyone in the family. There are three beaches, good for everything from swimming, sea shelling and walking, to boogey boarding and surfing. And plenty more like tennis, pickleball, golf, snorkeling, horseback riding, 30 miles of running, hiking and mountain biking trails, Beach Club, volleyball, soccer, there's a kids pool at the Beach Club too for the little ones! Plenty of relaxing and adventurous actives for all tastes :-)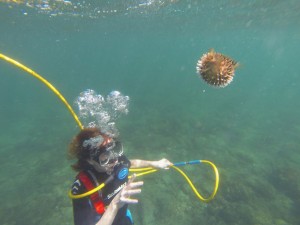 And around our resort, there are many more fun activities to do, such as zip lines, scuba, fishing, biodiversity boat rides, giant turtle night excursion, repelling, rafting, tubing, visiting volcanoes, waterfalls, the rainforest, sailing, catamaran, massages at the villa or going to one of the 2 spas at the resort, surf lessons, ATV's, chocolate creation class, typical festivals and rodeos, and more!
When you and the family want to try out the different excursions, we have a great team of drivers, guides, naturalists and birders that will treat you like family. We have been working with our team for 8 years now so we know you will have a great time with them, and they conveniently offer door-to-door service from our villa for all tours and excursions. Stress free for you!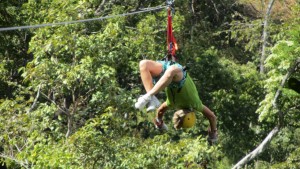 When looking for Costa Rica family vacations, please contact us to see if we would be a good fit for you and your family.  We would be very honored to host you in Costa Rica and make your vacation an unforgettable one!
Warmest regards from the Golden Coast,
Mani & Sindy
Costa Rica Rental Property & Retreats
Pura Vida House Family Vacations, Costa Rica – www.PuraVidaHouse.com