Pickleball Camps for Seniors in Costa Rica
Pickleball Camps for Seniors now available for booking with The Pura Vida House in the Hacienda Pinilla Beach Resort in Costa Rica
If you are looking for Pickleball and Paradise in one, find it at The Pura Vida House in Costa Rica! Located in the Hacienda Pinilla Beach Resort, one of the best resorts in Latina America, guests can find the best of both worlds for their next destination getaway with family or Pickleball friends.
Find pickleball options for everyone, including pickleball camps specifically designed for Seniors that are looking for a catered and customized experience. This article address Pickleball Benefits for Seniors, Pickleball Vacation Packages for Seniors available for booking, and details about professional and world-class pickleball instructors that have recently been featured at The Pura Vida House.
Pickleball Benefits for Seniors
For those new or unfamiliar to Pickleball, it can be described as a combination of tennis, badminton and ping pong all in one. This game is played on a badminton-sized court with the net located at the center with a height of 34 inches. Equipment required would be composite or wooden paddles that are about double the size of a ping-pong paddle, and a plastic ball similar to a whiffle ball. Learn more about pickleball rules here.
Both an indoor and outdoor game, beginners can easily learn the basics while more veteran competitors can have a fast-paced and competitive experience.
The sport is governed by the USA Pickleball Association (USAPA.org), which maintains the rules, promotes the sport, sanctions tournaments, and provides player rankings.
According to USAPA over 3 million Americans are active participants and players today with a 12% increase of players each year!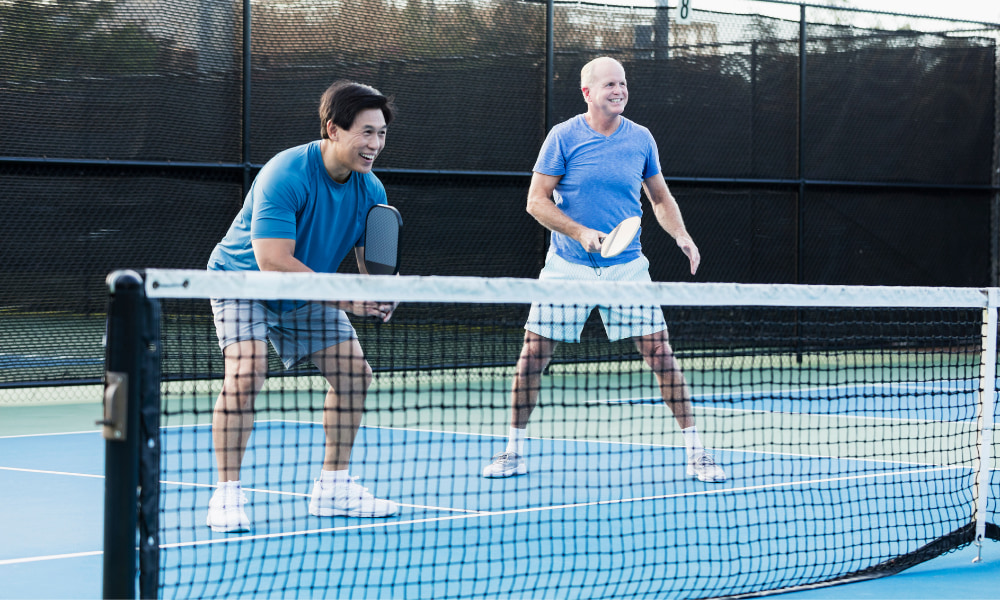 Furthermore, the sport has proven to become especially popular with older community members as USAPA reports that among those ages 55 to 64, 7.7% were casual participants while 31.8% were core participants. Ages 65+ had 5.4% casual participants and 42.7% core participants. 13% of casual participants and 75% of core participants are 55+ years of age.
Most participants of the Senior age category are looking to get some exercise and stay active, while meeting new people for their longevity and for improved mental health. Benefits for the senior community include:
Seniors that partake in playing Pickleball are attracted to the simple rules and low physical impact on their body, like knees and joints. Western State Colorado University reported in a 2018 study that seniors who play three times a week saw measurable improvement in their cardiovascular fitness and blood pressure.
Like Tennis, Pickleball can be played in singles or doubles format. Matches, however, are much shorter than a game of Tennis, so senior couples can schedule regular Pickleball matches as part of establishing friendships within the immediate community.
Pickleball Camp Vacation Packages for Seniors
The Pura Vida House offers vacation packages with activities for adult couples, singles, or groups looking for an exciting pickleball vacation with on-site professional, world-class instruction along with all the sites Costa Rica has to offer.
The Pura Vida house offers affordable and personalized pickleball vacation packages for up to 8 to 12 people in your party. This 7-night all-inclusive vacation package in the Hacienda Pinilla beach resort includes:
*Inquire within for more details
If joining us for one of our pickleball training camps for Seniors in Costa Rica, surely you will play a lot of pickleball, but The Pura Vida House can arrange much more for your group to do. Some members of your group may want to go horseback riding, while others may prefer a surfing class. Book these and additional activities listed below at The Pura Vida House Concierge Service.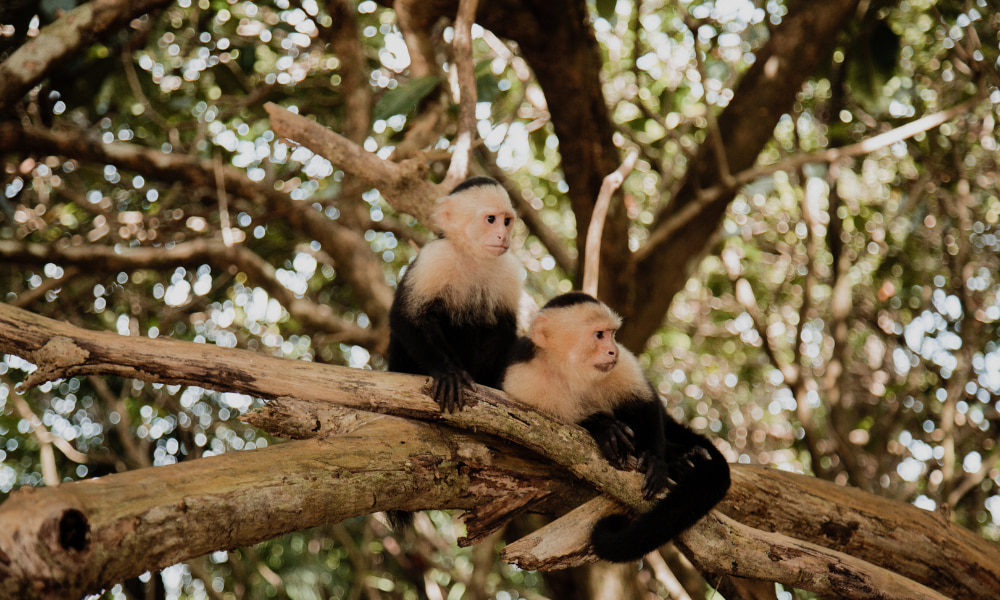 Be sure to visit our luxury villa's website and TripAdvisor for more details on what Costa Rica has to offer all guests at the Pura Vida House in Hacienda Pinilla.
Pickleball Pros at The Pura Vida House
If you are looking for more specific training and instruction, then perhaps private and professional pickleball instruction is what you are looking for, offered by The Pura Vida House.
Well-regarded professional instructors that have worked with The Pura Vida House during the 2019-2020 seasons include:
Pickleball training camps offered by The Pura Vida House are easy and fun for all participants, whether casual or competitive. Private group classes are offered only in small groups for a more focused training session with on-site and professional instructors. Guests will be playing pickleball naturally shaded by palm trees only a few steps away from the Villa rental at Hacienda Pinilla.
Book a Pickleball Camp with Pura Vida House
The Pura Vida House offers everything one would look for all within a simple and comprehensive Senior Pickleball Vacation Package whether one is an avid Pickleball competitor or just a causal fan.
Book your private pickleball getaway for Seniors at a price you can afford today!
We look forward to hosting you and your party soon for your next pickleball training camp vacation!