The tourism market has certainly noticed a shift in consumer mentality when it comes to vacationing and global travel. Experiential Travel is now the buzz that voyagers are looking for. Visit The Pura Vida House in Costa Rica for your next Experiential Travel vacation.
What is Experiential Travel?
Experiential Travel is defined in a wide variety of ways, but all definitions share the idea of a much more immersive, and 'in-touch' experience with the local destination and community. The goal is to comprehend, on a much deeper level, the travel destination's local culture, history and people. The idea is to connect with the region personally versus just visiting the place.
Today, travelers want to vacation on a more spiritual, emotional and personal level. Gone are the days where consumers plan their next escapade off a travel brochure or site. Travel companies and brands today offer more of a real-time, connected travel experience. It is no doubt that the evolution of technology and social media platforms like Instagram/Tik Tok has allowed the consumer a gateway to see their peers and their Experiential Travel adventures, drawing them out to desire their own as well.
How Are Travel Trends Evolving?
Today's Generation Z and young adult millennials are now preferring 'experiences' over the canned holiday at a hotel, restaurants and gift shops. Airbnb was an early capitalizer of this shift in trend in the market and launched 'Airbnb Adventures' in the Summer of 2019. This program promised consumer of unique travel experiences never offered before.
Bookings for Airbnb went up over 200% compared to the previous year by younger consumers, which clearly showed the shift in the market's preference towards Experiential Travel, which can be correlated to the impact on social media today. Arguably, the most popular platform for consumers to share their pictures and stories is Instagram. Most today are regularly posting and updating pictures and videos of their daily lives, including such exotic experiential vacations. It seems that the next generation of adults value their experiential travel more so than settling down to buy a house and build roots.
Furthermore, today, the growth of ecommerce and online search allows consumers to easily plan their experiential travel on-demand. Travelers are no longer forced to rely on tourism agencies or hotels with their many pamphlets. Word of mouth and video evidence is now the quickest and fastest way to understand which experiences are worth traveling for.
Experiential Travel in Costa Rica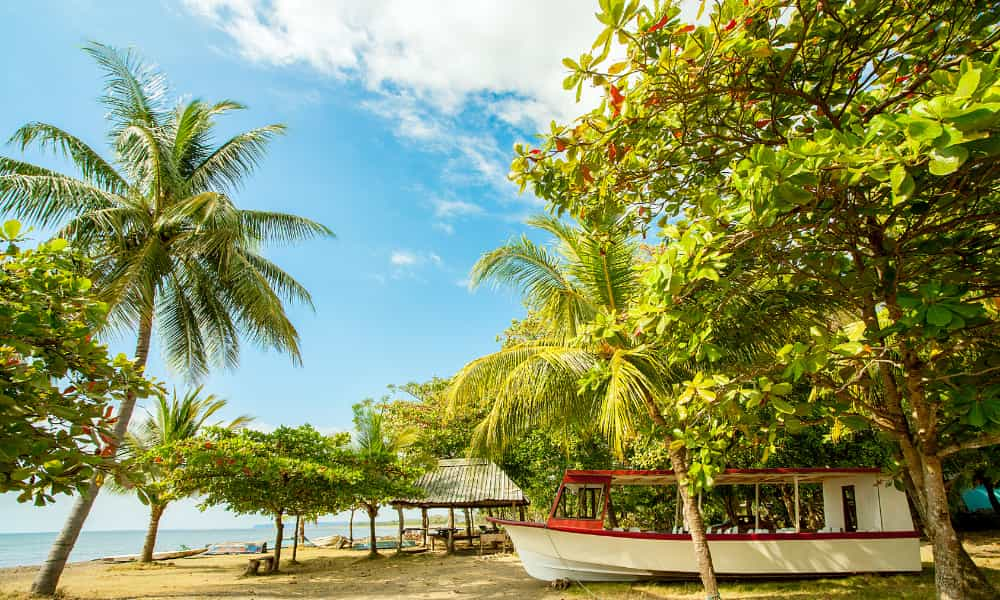 If you have not yet been to Costa Rica, then surely you have heard about the beautiful coastal nation. Many that come here for vacationing decide to embrace their experiential travels and call this land their second home, if not their forever home.
Located in Central America, Costa Rica has been one of the most traveled destinations by tourists from many nations across the world. The coastal nation is neighbor to Nicaragua to the north and Panama to the southeast, with the Caribbean Sea spanning across 185 miles over the northeastern coastline and the Pacific Ocean across 630 miles over the southwestern coastline.
The country is made up of 7 provinces that offer their own unique experiential feel and charm:
Alajuela
Being the second largest province, Alajuela has some of the best sights to see. Travelers will find plenty of views between the overwhelming volcanoes and mountain ranges to the gorgeous rainforests and waterfalls
Heredia
One of the smallest provinces, Heredia borders Nicaragua to the north down to the city of Heredia, which is located right outside of the capital of San Jose. Much of the land is in pristine condition as the area is largely remote and untouched.
San Jose
This province hosts the nation's capital of San Jose and is the central hub of everything in the country from social events to politics to the economy. 
Cartago
Explorers of this province in central Costa Rica will find Spanish colonial-era buildings like churches and cathedrals that are hundreds of years old, where some of Costa Rica's most revered religious functions still take place today
Limon
A remote area in the Caribbean Lowlands, it is the least traveled and visited destination in Costa Rica by international tourists.
Puntarenas
Costa Rica's largest province, this region runs along the pacific coastline and is home to Corcovado and Manuel Antonio National Parks. Many visitors rave of breathtaking views of Costa Rica's Pacific coastline, natural sights, beautiful hiking trails and lively wildlife.
Guanacaste
Located in the North Western part of the country, this province is most visited and offers miles of shoreline along with amazing mountain views, plenty of beaches with swimming, surfing, snorkeling, horseback riding and many more excursions.
Experiential Travel with The Pura Vida House
If you are looking to maximize your Experiential Travel experience with the guidance of professionals and locals, then perhaps The Pura Vida House is right for your party.
Located right inside the Hacienda Pinilla resort. The Pura Vida House is one of the top all-inclusive villas available in Costa Rica and is known for its quality and white glove service, on-site private chef, and amazing panoramic views, and customized Experiential Vacation Packages.
The property is actually within Hacienda Pinilla, a luxury resort just outside of Tamarindo, which was built to preserve the natural 4,500-acre historic land along more than three miles of untouched shoreline and a native tropical forest just adjacent. 
Visitors choose to stay at the The Pura Vida House Villa because anything needed or desired can be arranged based on personal preference. One of the most popular features offered as part of the villa rental rate is free concierge services.
Professional staff members are also on-site to coordinate any excursions or tours, make restaurant suggestions or reservations, schedule airport transfers, villa pick-ups and drop-offs, or anything else needed. For the past seven years The Pura Vida House has been working with the same team of drivers, guides, naturalists and birding experts, which have helped to ensure that guest expectations are exceeded when on-site staff guides villa guests on their all-day tours and excursions as part of their all-inclusive experience.
Vacationers and Travelers can enjoy the best of all worlds having access to all the modern day amenities desired while still allowing for real-world experiences that brings their guests to life!
If you would like to discuss your Experiential Travel plans, then please give us a call and we can help you book your accommodations. Visit us at www.thepuravidahouse.com. We look forward to hearing from you soon!