Just a 40-minute drive away from LIR Airport (LIR), Guanacaste is an extremely popular province to visit for most tourists coming to Costa Rica. If you are staying in Guanacaste or just passing through and looking for some adventure, then check out these five popular excursions for you and your group.
With numerous activities accessible for the outdoors, Guanacaste has all the sites, accommodations and amenities one would expect. Located in the North Western part of the country bordering the Pacific Ocean, this province offers miles of shoreline along with amazing mountain views.
If you are keen on staying in the water, there are plenty of beaches with swimming, snorkeling, horseback riding and more. For those that prefer to stay dry, hiking throughout the rainforest, climbing volcanoes, or zip lining are popular activities you will surely enjoy.
Most Popular Excursions in Guanacaste
This article focuses on five popular excursion sites for you to include on your itinerary when visiting!
Tamarindo Beach Town
Make sure to go through Tamarindo, a popular town in Guanacaste, where you will find some of the best beaches available such as Playa Grande, Playa Samara, Playas del Coco, Playa Tamarindo and Playa Hermosa. Most international travelers usually have visited at least a few of these scenic beaches in Tamarindo during their stay.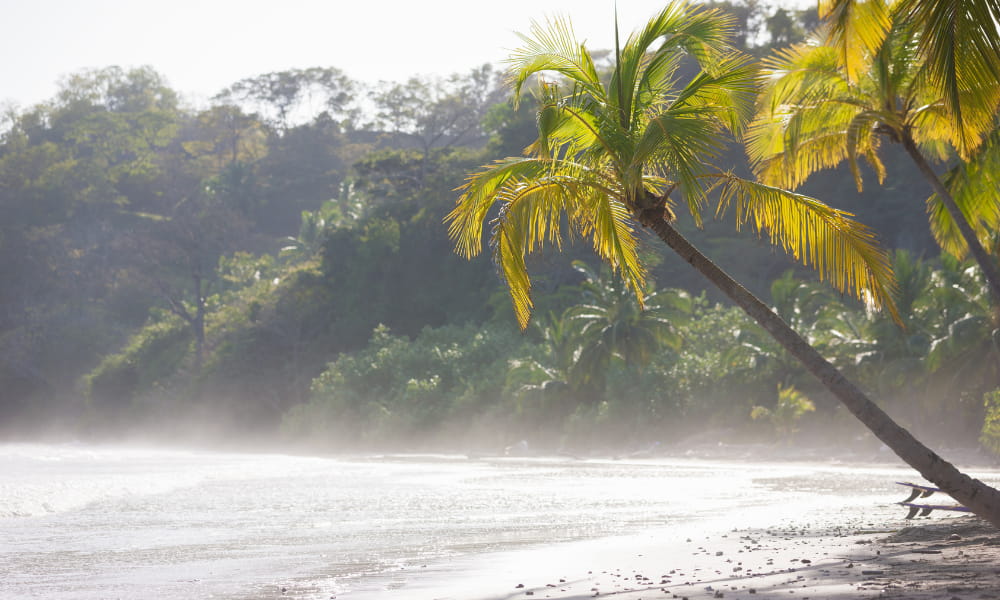 Playa Tamarindo is often commended to be the best beach for surfing in Costa Rica. Many rave of the amazing surf spots and breaks for surfers of all levels.
Other family friendly activities available in Guanacaste include zip-lining, a catamaran sail during sunset, natural trails to walk to see wildlife like capuchin monkeys and birds, and of course a visit to the Arenal Volcano, one of Costa Rica's most breathtaking sights.
Rincon de la Vieja National Park
Alternatively from the beach, if you are looking for rainforests and wildlife, then a short commute away you will find Rincon de la Vieja National Park. Also known as "Old Woman's Nook" this volcano stands more than 6,000 ft high and offers day tours for those looking to explore all corners of this park.
This park is actually a volcano site comprised of two primary sectors called Santa Maria and Las Pailas with numerous different trails leading hikers to different viewpoints, all of which are beautiful and breathtaking.
This Park especially protects rainforest, river, and tropical dry forest habitats. It is also home to numerous specifies of wildlife. Some species include white-faced, spider, and howler monkeys, many wildcat species like jaguars and pumas, reptiles like iguanas, snakes and lizards, and hundreds of species of colorful birds.
A government-managed site, the park is open to the public for admission from 8 a.m. to 3 pm daily, except Mondays. Other top national parks and volcano sites include Rio Celeste aka Tenorio Volcano National Park, Barra Honda National Par, Palo Verde National Park and Arenal Volcano National Park.
Llanos del Cortez Waterfalls
A lovely sight to see, but also to take a dip into is the Llanos del Cortez Waterfalls, which serves as a nice contrast to the typical dry landscape of Guanacaste. Located a short drive from Liberia, this waterfall is about 50 ft wide and 40 ft high that brings together a scenic view of crystal clear water streaming slowly and peacefully down the cliff behind it.
Nearby, tourists will find the town of Bagaces towards Liberia. To gain entrance to this waterfall, tourists must take a dirt road detour for a few miles along with a short walk through the forest. There are actually some stairs that are not in the best condition and a bit steep that visitors must surmount to reach the destination.
When there visitors can swim within the falls or explore the surrounding river area. Common animal species that call this place home include frogs, lizards, fish and more. Rest assured that there are lifeguards on-site to look after all that are relaxing and exploring in the water.
Hours of operation are between 8 am and 4:30 pm daily and the cost of admission is under $10 per person. Accessible bathrooms and changing rooms are available at no cost in the official parking lot. Please note that it is not permitted to sit or walk directly under the waterfall anymore for safety reasons.
The Barra Honda National Park
Near the city of Nicoya, this park offers numerous trails within its dry landscape for tourists to explore. Furthermore, a unique component to this site is the gorgeous caves it features. In order to visit these famous caves, tourists must descent many meters on a ladder just to gain entrance.
The cost to gain admission is $10 USD and a cave tour will be around $25 USD. A reservation is required before arriving to have guaranteed entry to the park. Cave tours require your entrance before 1 pm. Visitors are urged to use Facebook or calling the park directly to schedule their visit.
Also, if you do not have your own transportation to get to this location, you will need to book a tour that includes transportation to and from the site. Buses or Uber are not able to access this area, so arranging your transportation is important.
Humans have actually explored less than half of the 42 caves located here. Getting to the caves requires a good hike that will take over an hour, along with at least another hour of hiking within the caves. Do not be surprised if you are greeted by local wildlife like monkeys and other reptile species.
Once inside the cave, you will no longer see any wildlife or color. Rather you will be 50-100 meters deep viewing unique rock formations and hearing the eerie and chilling silence of cold cave walls.
Make sure you have proper footwear for such an excursion. You do not want sandals or open-toed shoes for this hike. As always, bring plenty of water and healthy snacks to sustain your energy through the day.
Diamante Eco Adventure & Animal Sanctuary
A wildlife sanctuary, Diamante Eco Adventure Park is exactly where you want to take your large group or family as it features activities for all. Whether hiking or mountain biking for explorers, zip lining and the Tarzan Swing for thrill-seekers, or kayaking, snorkeling and paddleboarding for some fun in the water, you can't go wrong visiting this sanctuary during your visit to Costa Rica.
The design of this park is based on encouraging a friendly and interactive atmosphere between humans and the species residing here. The animals residing here are in need of care and are not capable of survival in the natural wildlife habit outside this sanctuary. Be sure to note the Butterfly Observatory that is one-of-a-kind. Other animal species to look out for are monkeys, sloths, toucans, jaguars, pumas, frogs and other reptiles.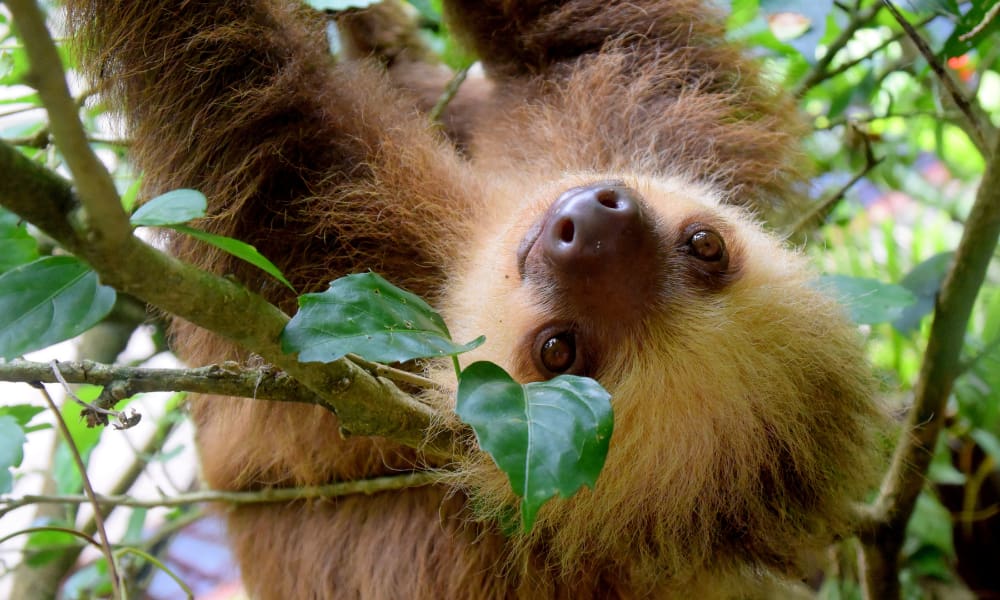 There is a sophisticated staff of wildlife professionals that take care of all needs of the animals being cared for. There are numerous professional scientists and biologists on-site that are available for discussion and education should tourists be interested in further learning.
Consider an All-Inclusive Resort in Costa Rica
Many families find it exhausting enough planning their weeklong trip and choosing a wide variety of activities to satisfy their party. The last thing visitors want to do is to figure out local accommodations, how they will travel locally, booking individual activities/tours/excursions, and of course, food for everyone! For these reasons, many travelers opt for an All-Inclusive Resort experience where everything is available as an on-demand service to guests.
Travelers visiting Guanacaste in Costa Rica can find top class accommodations at The Pura Vida House in Hacienda Pinilla, which is an estate-like, gated community of private homes and villas that offers its guests access to various amenities including horseback riding, tennis, golf, access to the beach club with restaurant, pool, spa and more.
Known for its quality and white glove service, on-site private chef, and amazing panoramic views, visitors choose to stay at the The Pura Vida House Villa because anything needed or desired can be arranged based on personal preference via free concierge services.
Please give us a call or reach out to us when booking your next trip to Guanacaste, Costa Rica. We look forward to seeing you soon!