If you are planning to visit Liberia in Costa Rica, then have a quick review of this Guide by The Pura Vida House so you can understand what you are in for. Understand the most popular activities and sites to see, restaurants and bars, and places to stay.
Why You Should Visit Liberia, Costa Rica
Liberia is one of the largest cities in Costa Rica and capital of the Guanacaste province that is often on the list of places to visit for tourists, especially as it is fairly close to Daniel Oduber Quirós International Airport. A major business hub of Costa Rica, the city is located about 130 miles North West of San Jose and about 80 mils NW of Puntarenas.
The city actually was founded almost 250 years ago in 1769, but it was not until 1824 when Costa Rica took Liberia, Guanacaste province from Nicaragua by popular vote. Today, it is a booming city for travelers and visitors that need to engage in commerce or want to enjoy the sites to see or many food and beverage establishments available for a relaxing time.
Still, Liberia extends more of a colonial environment and atmosphere than most other areas within Costa Rica. Visitors will notice older style architecture and buildings with traditional style roofs and old-town, narrow streets. The Central Plaza still remains today's social hub and primary gathering spot across two square blocks.
Things to Do & See in Liberia, Costa Rica
Liberia offers a wide variety of activities for a longer visit or a comfortable overnight stop if you are only planning to stop by for a short time. You will want to focus your stay around the mountain lodge or beach for your visit, and the below information can you further hone in on the right venue options for you and your party.
National Parks
Rincon de la Vieja National Park – Located about 15 miles North East of Liberia, this national park spans across more than 30,000 acres. Visitors will get lost with this vast space and more than 30 rivers with two famous volcanoes. Common activities here are guided tours through many hiking trails and horseback riding. There are two volcanoes including the Rincón de la Vieja volcano along with amazing views at the Nicoya Peninsula and the Lago de Nicaragua.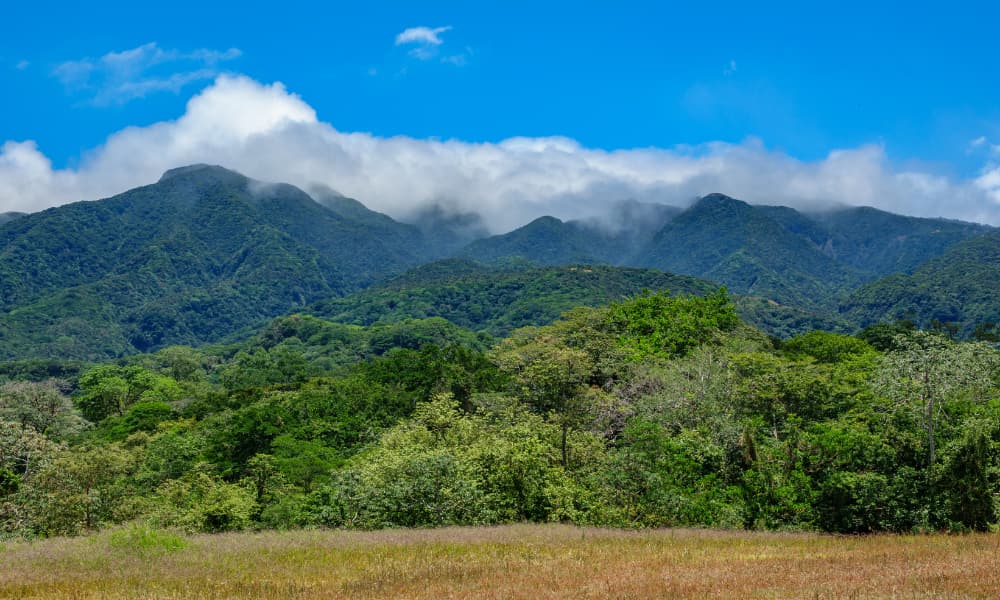 Santa Rosa National Park – This Park was founded in 1971 and is located Northwest of Liberia. It is one of the oldest natural parks in Costa Rica made to protect and preserve the natural habitat of the surrounding areas like the marshlands, woodlands, savannas and deciduous forest. Many visitors enjoy this park for its beaches and watching sea turtles that come to shore. Other attractions include a wide species of plants and trees along with famous howler monkeys of Costa Rica.
Penderosa Adventure Park – This park and private wildlife reserve allows its visitors quite an intimate experience more than 250 exotic species of animals. Horseback riding and zip lining are popular activities offered here.
Guanacaste National Park – Another famous national park, tourists can find all kinds of wildlife species here, especially birds, as this is a popular destination for Bird Watching. Other common species include Capuchin monkeys and collared peccaries.
Beaches & Other Attractions
Playa Panama – one of the most sought after beaches in Guanacaste province, this is a great spot to bring family and friends for swimming and local activities.
Playas del Coco – quite a serene environment during the day, this beach attracts all ages and offers some of the best water sports in the country.
Playa Hermosa – this beach is between two mountains and usually is not as crowded as other beaches. If you are looking for a calm surrounding and privacy, then this is the beach to be at.
Llanos del Cortés Waterfall – Certainly unique in Liberia, check out this magnificent waterfall that offers a view to remember.
Ermita de La Agonia Church – This ancient church is located in the bustling center of Liberia and remains a great significant for the local people even today. Enjoy the sights mixed in with some historic culture here.
Artwood Museum – Plan a visit here if you enjoy unique artwork like sculptures, masks and woodwork.
Popular Bars & Restaurants in Liberia, Costa Rica
Bars & Night Clubs
Palermi Sports Bar – a very popular hangout spot, this bar serves quite a list of drinks, beers and cocktails and probably has your favorite on their list. Patrons can watch sports and games from all over the world that are broadcast her.
Guana's – If you are a fan of Pizza & Beer, then this place is for you. Located just next to Parque Central, this place is often frequented by visitors, especially on the weekend when the crowd commonly spills into the courtyard, which makes for a perfect social setting.
LIB Costa Rica – Find the best food here, both international and local dishes along with your drink of choice. The big screen often shows global sports and the venue hosts live music every now and then.
Maderos Brewery – If you are into craft beer, then make sure you drop by here. Located North of Liberia, this brewery is just a short drive away and offers a large selection of beers.
Restaurants
Toro Negro Steak House – Find the best steaks around at this restaurant, but for those who prefer something else, the menu offers a variety of other options as well with other meat options and seafood.
El Pilon – If you prefer seafood, then this will be your go-to restaurant. The menu features fresh seafood and some nice drinks to accompany your main dish. The atmosphere is laid-back but still classy.
Liberia Social – This restaurant has good food and drinks, but even better is its décor and furniture. The friendly staff will make your experience worthwhile.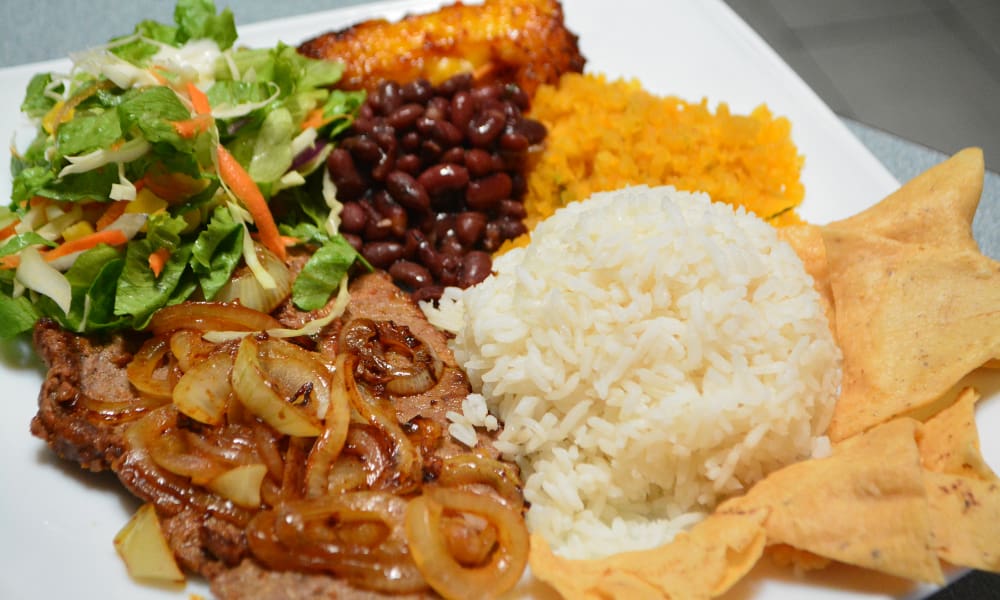 Stay at The Pura Vida House for Your Trip to Liberia, Costa Rica
The Pura Vida House is among the top of the Costa Rica all-inclusive villas. This property is located in Hacienda Pinilla, a luxury resort that was built to preserve the natural 4,500-acre historic land along more than three miles of untouched shoreline and a native tropical forest just adjacent.
Known for its quality and white-glove service, on-site private chef, and amazing panoramic views, visitors choose to stay at the The Pura Vida House Villa because anything needed or desired can be arranged based on personal preference. One of the most popular features offered as part of the villa rental rate is free concierge services. All Pura Vida House guests also extended the additional luxuries available throughout the Hacienda Pinilla resort, just outside of Tamarindo, Guanacaste, Costa Rica.
We hope you found this guide helpful in understanding what all Liberia, Costa Rica has to offer and wish you loads of fun on your journey to visit us. If you would like to get more details on traveling to Costa Rica as well as about The Pura Vida House, contact us today.